Hi IBC
I'd like to share with you my 50p Raffle win from our Bonsai Club. Its going to be a project for the next couple of years so i want to gather a few ideas.
Its a reasonable size...... a bit bigger than the trees i've got already, but everyones after a challenge! Its had a repot from a round plastic one to a Washing up bowl. There wasn't a lot of root there, but it seems to be putting out new buds all over the place!
This tree is has an interesting shape to the trunk, its also hollow for the most part. Lots of wafer thin/paper bark which makes it look rugged.
I've not ideas as yet how to get going with this, style wise, but i'm going to clear out the unwanted growths, and take it from there.....
THANKS All ........ Bryan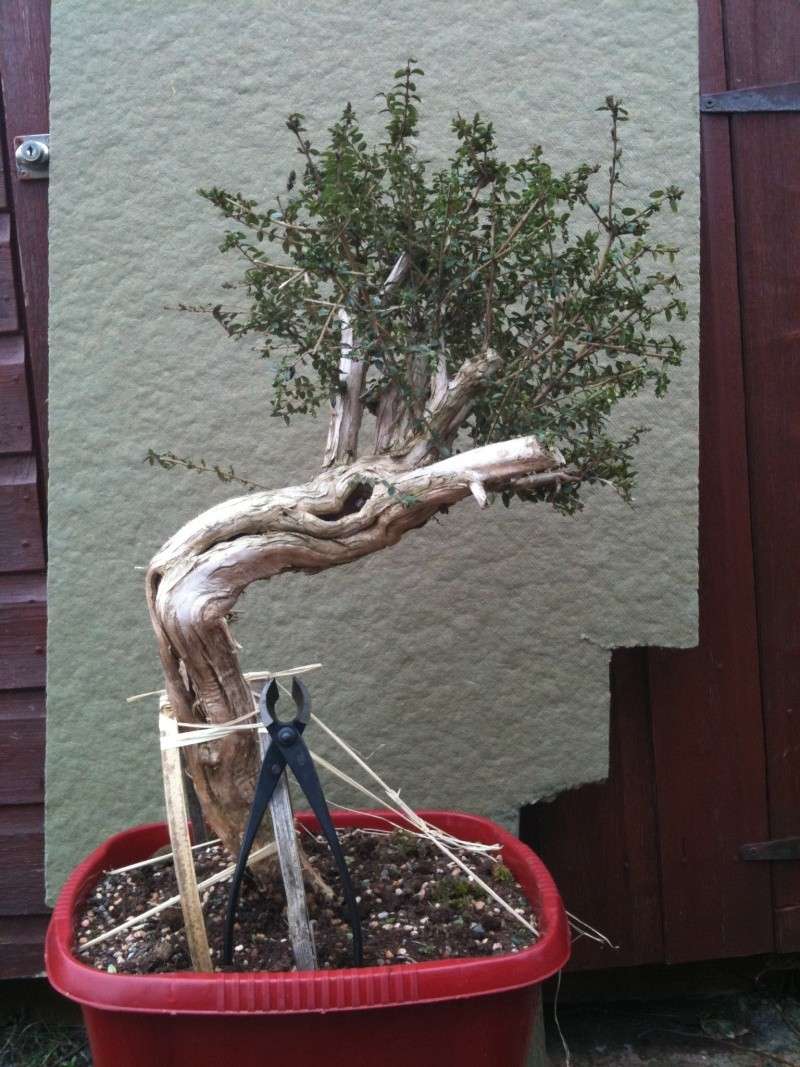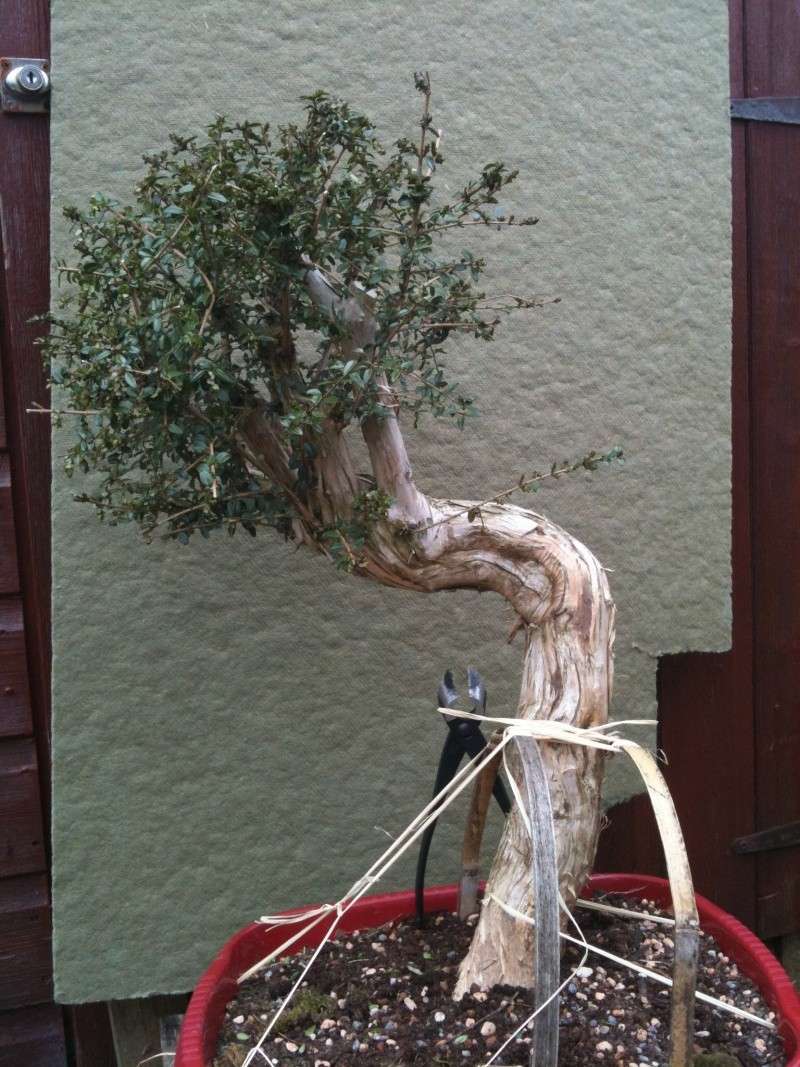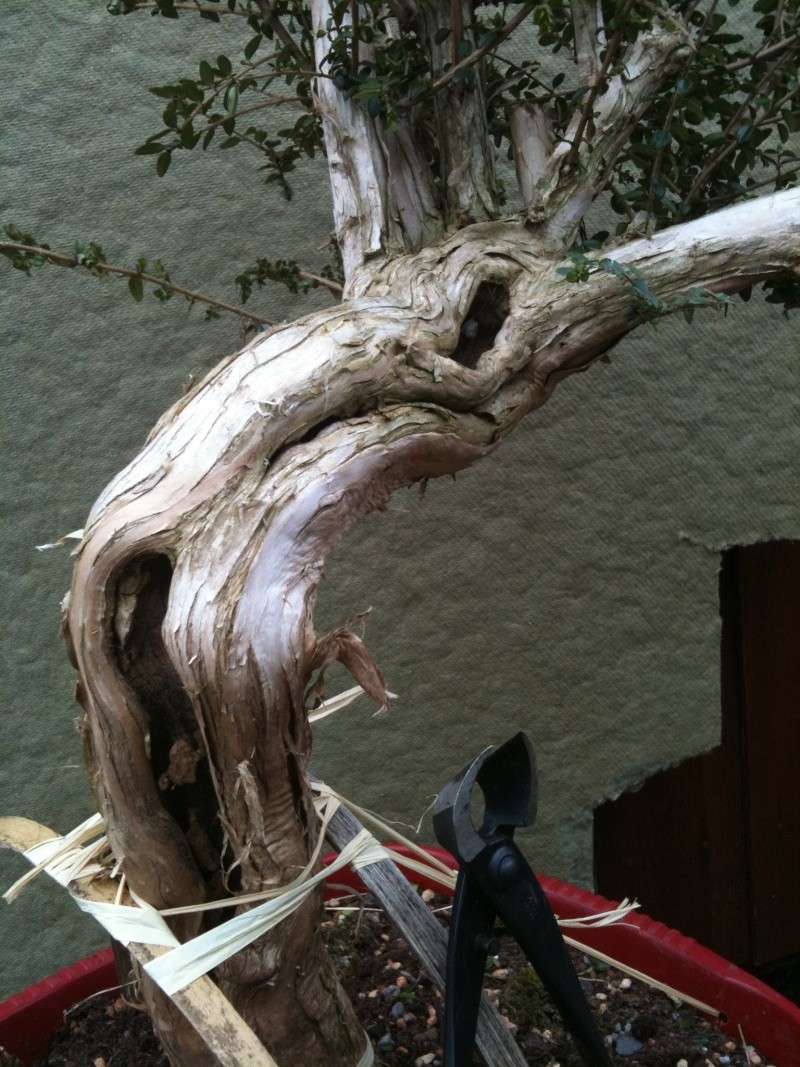 DangerousBry

Member





I can actually see a pretty nice semi-cascade in it. Ofcourse you will have to tilt it to see it.

---
Permissions in this forum:
You
cannot
reply to topics in this forum