Hey Y'all.
Saturday, March 19, was our club's (Azalea City Bonsai Society) annual Day of Bonsai. It's always a fun and educational event bringing together clubs along the Coast from Louisiana, Mississippi, Alabama, Florida and (sometimes) Georgia. We've been doing this for at least eleven years now, but this year we had a real treat. For the very first time, we had not one but TWO first-class potters join us to show/sell their work. We had Paul and Norine Katich from Jacksonville, FL; and Byron and Jennifer Myrick from Hattiesburg-ish, MS. You've seen Paul's work here before, and I'm hoping Bryon will STOP LURKING AND START POSTING!!!
Anyway, great guys with BEAUTIFUL work! It was amazing to have them both with us showing completely different styles and techniques, and listening to them talk to each other and us about their pots. Needless to say, for a pot head like me it was like being in heaven - except for the part about not having enough money to spend! It was a great opportunity for everyone to pick up some wonderful pots, not a chance we get very often.
Oh, and if you're part of a committee putting together an event and either of these guys asks to be a vendor, you'd be a FOOL to turn them down. They definitely raise the bar.
So here's how it looked…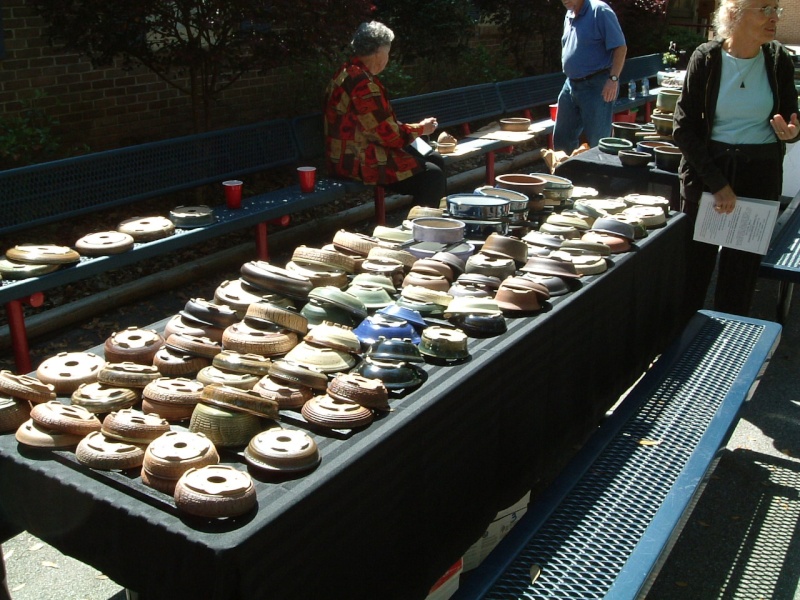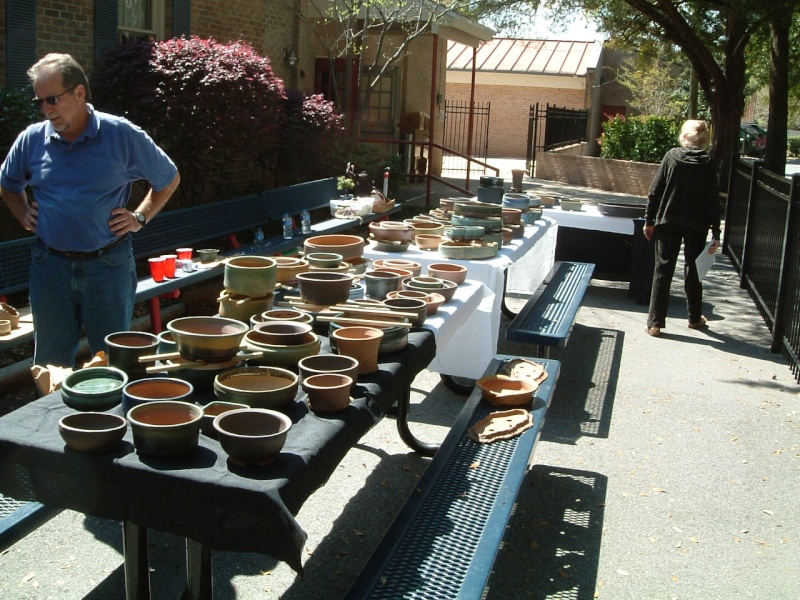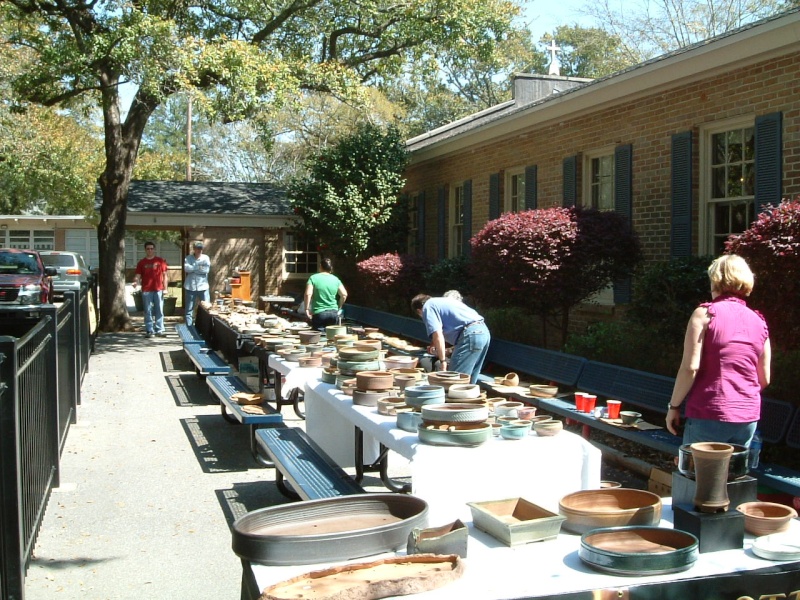 Here are a couple of Paul's…
love this lavender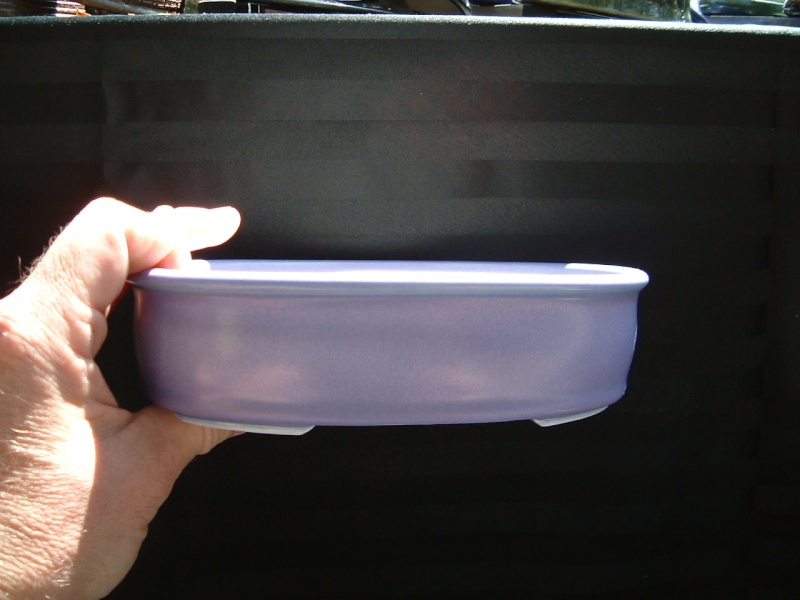 love this texture and glaze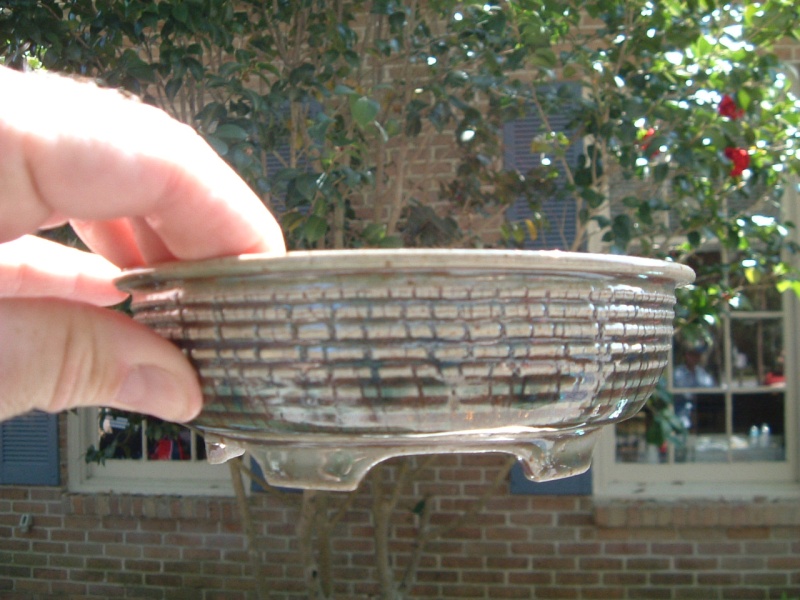 And Byron's…
beautiful slab rectangle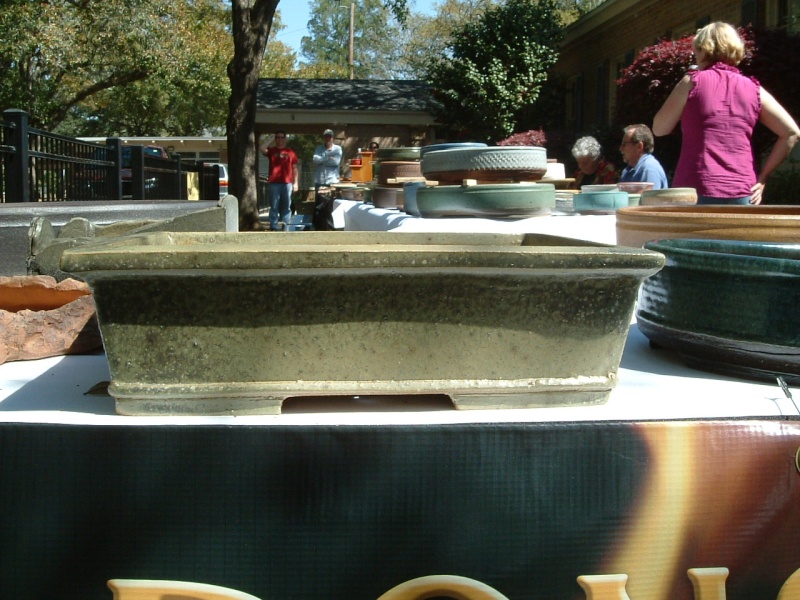 cool abstract/kusamono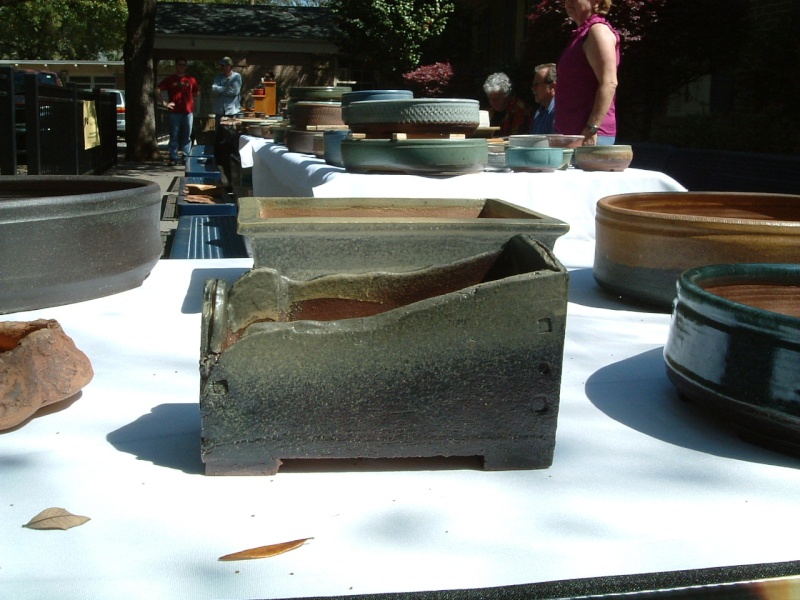 The ones I bought from Paul's post…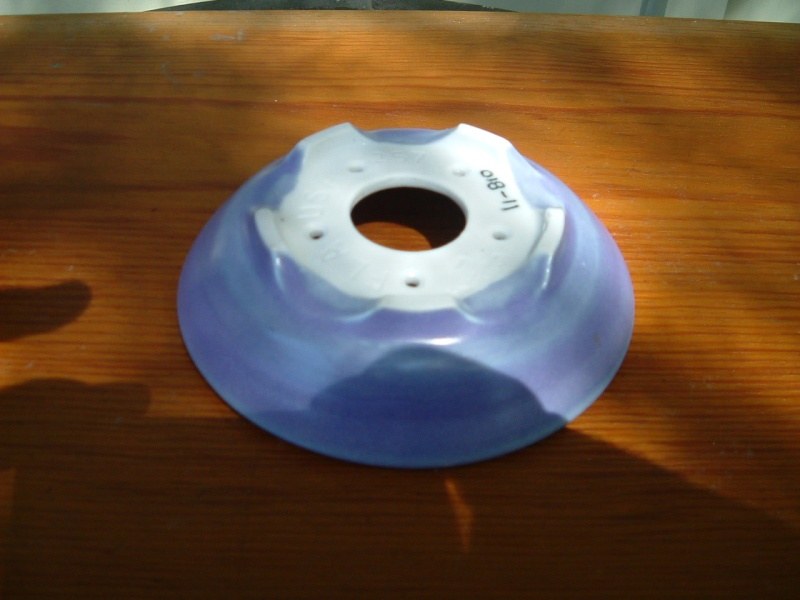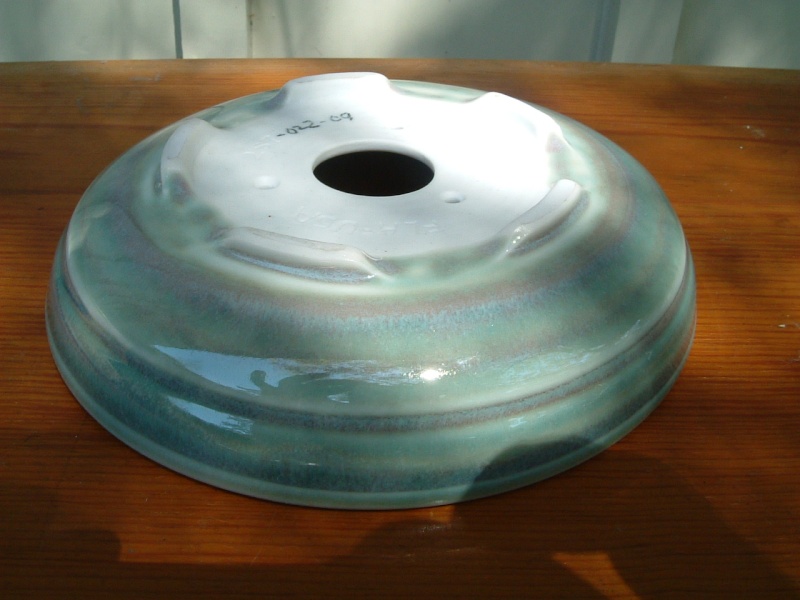 And my beautiful Byron pot with pink tones…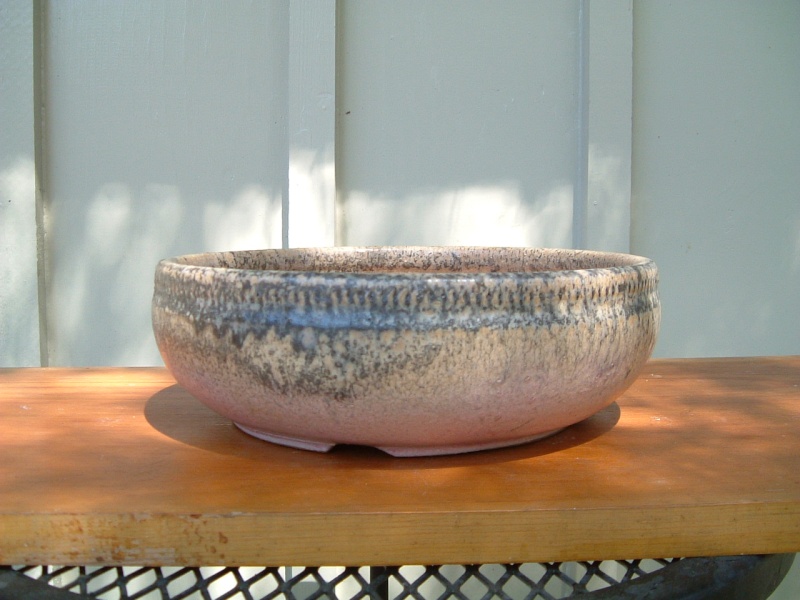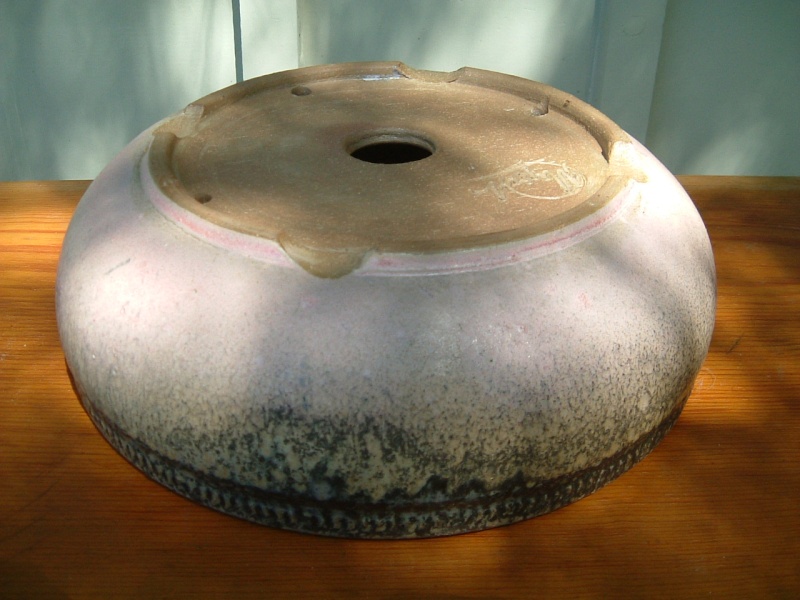 What a day, thanks guys!! Hope to see you BOTH do a lot more posting here.
Russell

Russell Coker

Member





Yes indeed Russell,

It was a great Day of Bonsai in Mobile.

My wife and I thoroughly enjoyed ourselves. It was a pleasure meeting you, the two Joe's, Bryon, and all the other great people that attended your event.

Y'all sure know how to make a fella feel welcome.

Thank you for all the kind words and I appreciate your support very much.

Oh, and the restaurant you recommended was outstanding.

Cheers,
Paul



pjkatich

Member





Thanks Russell,
It was a real pleasure visiting with everyone, seeing some old friends and making some new friends.
It was fun meeting Paul, talking shop and comparing notes on things with him. It is funny how you see images on line of peoples work, but until you touch it or see it in person, well it is just not the same.
I enjoyed seeing Paul's work.
The entire Mobile group does a grand job with there events, are most helpful, and make you feel right at home.
Thanks for the complements, hope to do it again next year. Oh and I will try to work on the lurking thing.

Byron
Byron Myrick wrote: Oh and I will try to work on the lurking thing.
Good! You guys really made the day!

Russell Coker

Member





This was the first bonsai event I've attended, and I had a ball!! Got 3 (count"em, yes, 3) beautiful new pots. Hopefully I'll be able to participate a little more with the bonsai community around here as time goes on. It's just not the same at home on my own. Anyway, thank you Russell, Joes, Fred, and all the others who made our Day of Bonsai happen.

Libby
Hi Byron
Sorry I missed this post when it origionaly came out.
Have you launched your web site yet, if so can you either post it or PM it for me.

I also want to deliver the pot flipper for next week-end if its OK

My laurel leaf oak looks great in the new pot!
Mitch
Mitch,
Try this, bmyrick.com. I need to tweak some on it but it is up.
We better talk before you head my way.


Thks Byron
Web site looks great and I will pass it it on for you.

I'll call ya next week on trip up

Mitch

---
Permissions in this forum:
You
cannot
reply to topics in this forum