Today GardenScape 2011, Rochester's Flower and Garden Show opened in Rochester, New York. Both the Bonsai Society of New York and the International Bonsai Arboretum had displays next to each other in the dome for a greater impact of our small treasures. Both have had displays in all of the 20 GardenScapes.
The theme for this year's GardenScape is "Rock Your Garden". Bonsai fit in perfectly. We had root-over-rock, clinging-to-a-rock (vertical), clinging-to-a-rock (horizontal) and tray landscape styles represented. I even brought my unusual "hanging" bonsai which looks like a cliff.
The Bonsai Society of Upstate New York won:
Non Profit Award for best use of forced plants
International Bonsai Arboretum won:
Best small garden
Best single forced plant under the direction of the exhibitor
Best fragrant plant used in the garden
Best labeling
Silver award for best display of forced plants
Silver award for best containers used in a garden
Enjoy our preview to spring in Rochester, New York!
Bill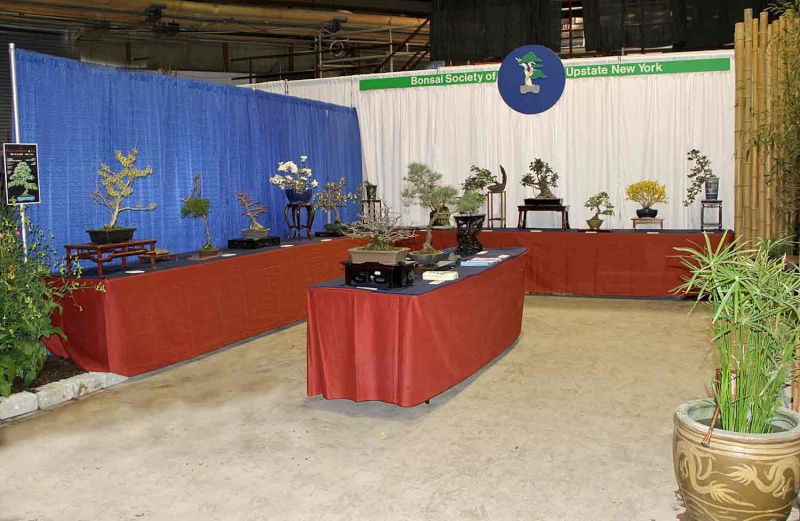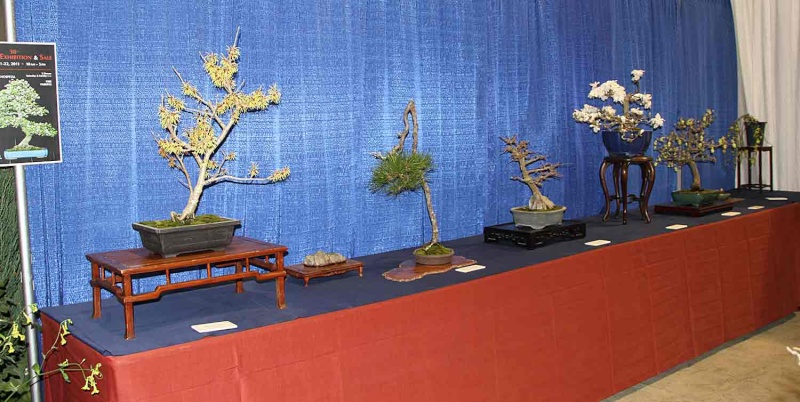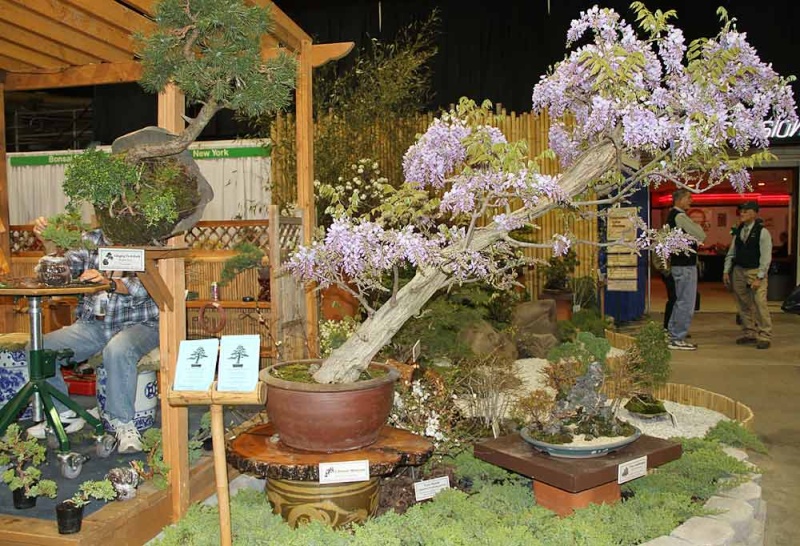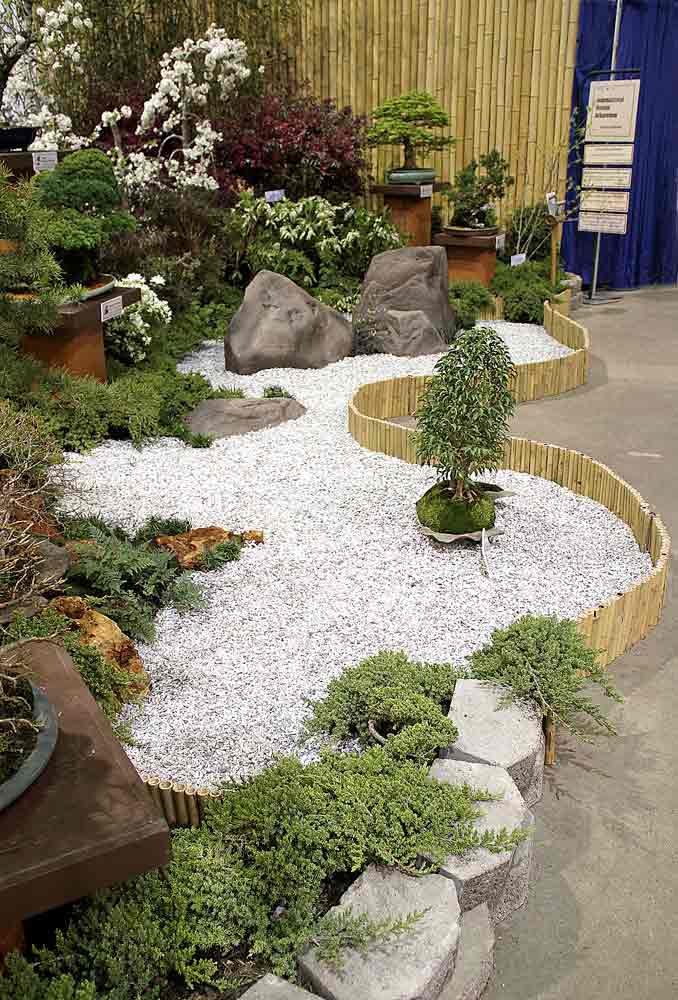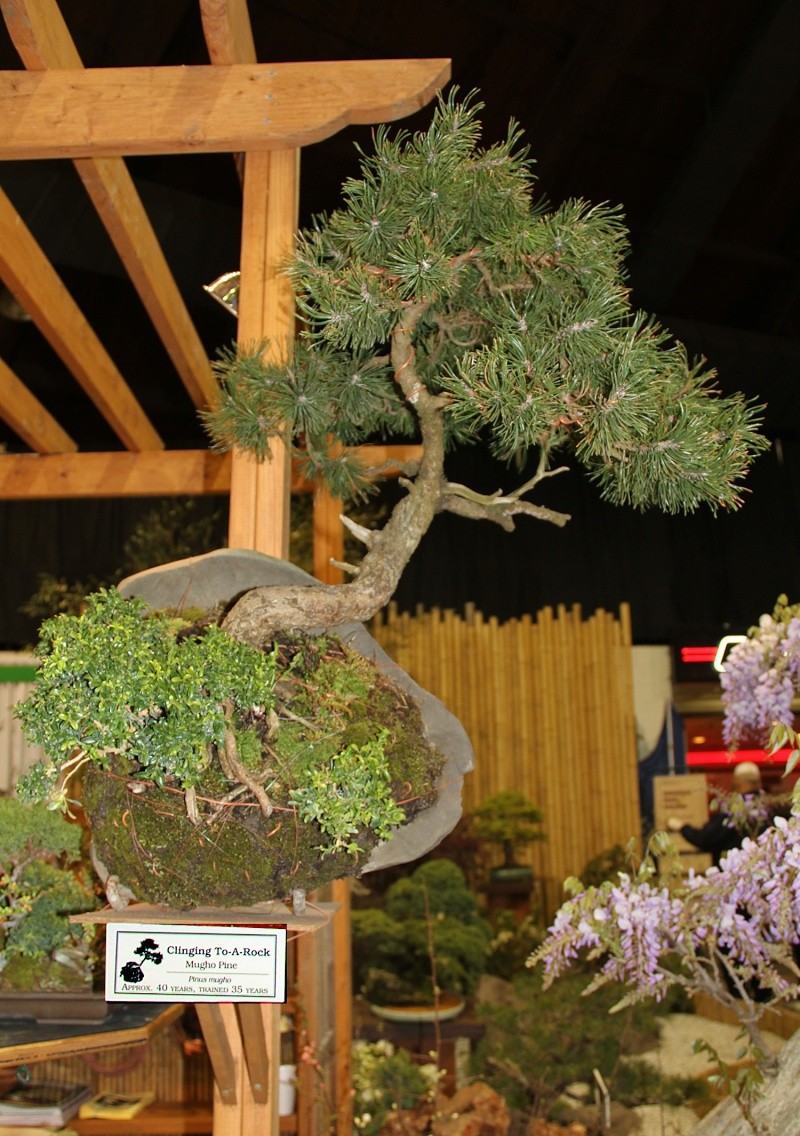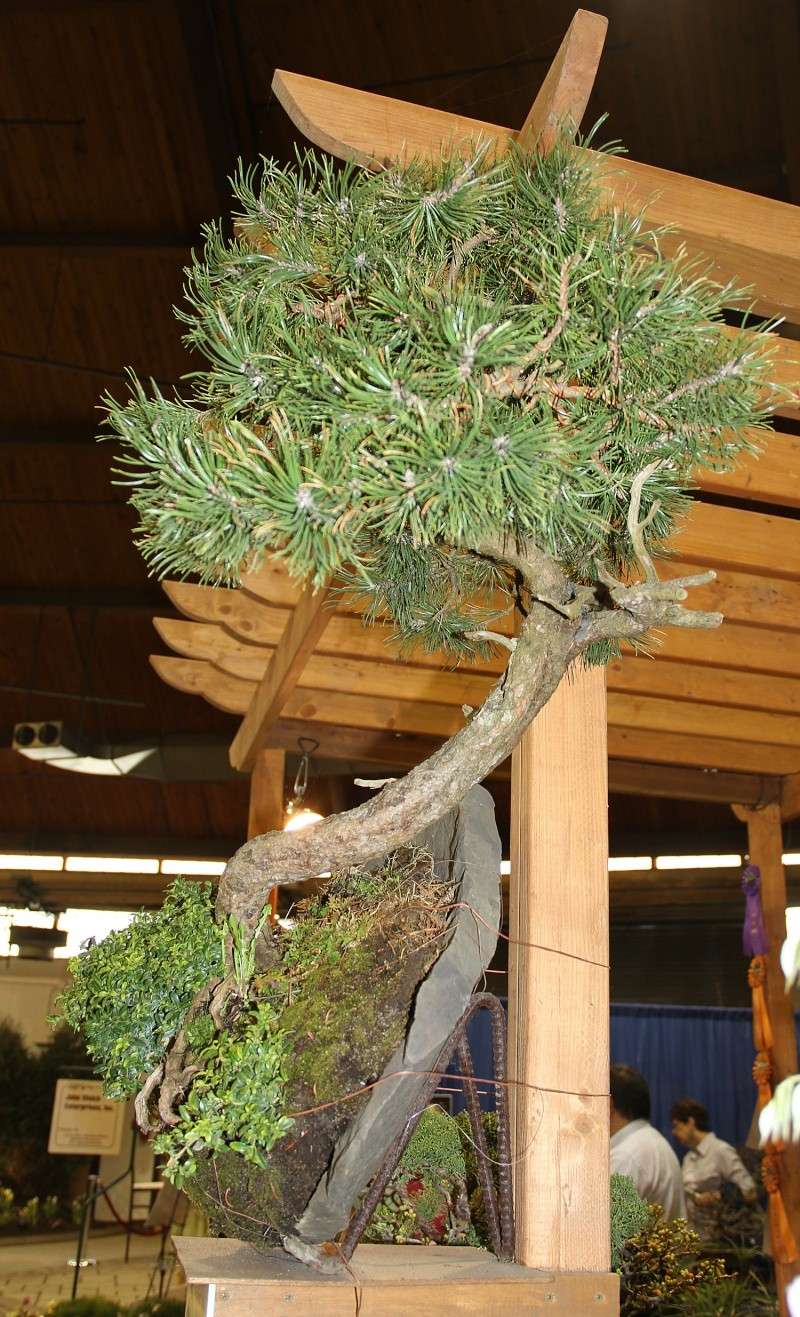 William N. Valavanis

Member





Well done to those who par took in the show, you have excceded yourself, I love the look of the bonsai garden.

Mick
That's quite a display, Bill. Good job -- as usual. Some BIG bonsai there.
_________________
Jim Lewis - lewisjk@windstream.net - Western NC - People, when Columbus discovered this country, it was plumb full of nuts and berries. And I'm right here to tell you the berries are just about all gone. Uncle Dave Macon, old-time country musician

JimLewis

Member





Hi Bill
You make me wish I was in Rochester. Best wishes for a successful show!

Mike

mike page

Member





Love the pine clinging to the rock. Wish i could have made it over, but work gets in the way. Next weekend is plantasia at the hamburg fair grounds. Buffalo bonsai society has a booth so we will be their, ill try to get some pics up.

Neil

Neil Jaeger

Member





thanks for sharing Bill some great trees and great displays .....steve

Looks like a lot of hard work has gone into the presentation of the display.
Thanks for sharing Bill.

shannon

Member






---
Permissions in this forum:
You
cannot
reply to topics in this forum