Page 3 of 3 •
1, 2, 3

Seem to recall Gingkos have these suckering shoots called basal chitons. Just in case one was to be eaten by a dinosaur, presumably.


jupitermininginc

Member





I don't know the variety of Ginko I have. They did all come from the same place. So I think I am
going to clump some of them together. We'll see what happens.

Libby


Thanks Howard, that's interesting.

I like the forst approach to developing ginkgos. God knows, as young trees they look like Charlie Brown Christmas trees so a forest planting is a good way to grow, develop, and enjoy them. That was my thinking anyway, we'll see.

Russell Coker

Member





Thought i would post a little update on my root cuttings. Of the 2 large chunks I scored, I kept one whole & planted upside down as I have seen done before, the other was split into 3 pieces. The upside down one is attached & has shot away nicely with 3 well placed shoots, of the other 3, 2 rotted out but the third has sent up a single strong shoot. I have a few decades of growing to take it where I want but am most excited by the little upside down one.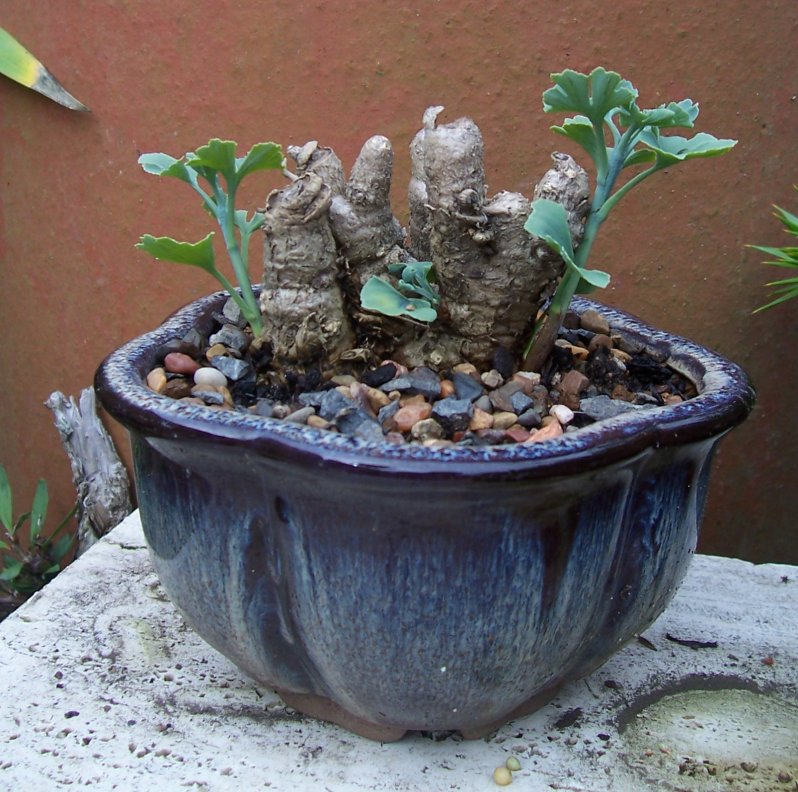 Matt


That's interesting Matt. It never occurred to me tp plant them upside-down. I wonder what will happen, please keep us posted.

Russell Coker

Member





Russell, 40 years ago in Japan I remember seeing an entire poly house full of the chichi planted upside down. This was in Chiba Prefecture at a large bonsai nursery.
Bill

William N. Valavanis

Member






Really? I wonder what became of them. As often as you've been back have you seen anything like them?

I woder if they were just for novelty's sake, like the Japanese version of ginseng ficus or lucky bamboo.

Russell Coker

Member





Hi all,

I would like to know from your experience, what are the main steps to propagate ginkgos from hardwood cuttings. Best time of the year....

Rui Marques

Member





For an in dept look at the Ginkgo tree, check out the link:
Ginkgo Pages

Gary Swiech

Member





Page 3 of 3 •
1, 2, 3

---
Permissions in this forum:
You
cannot
reply to topics in this forum