Hi...! fellow of IBC especially Suiseki lovers. I am a new in this Forum. I'll try to show you some stone from South Sumatera rivers.
I have this stone for a few years but I don't know how to manage them to exhibit in public, I don't have daiza because no one understand what kind on daiza will be made. Hope your advice to my stones please.
[url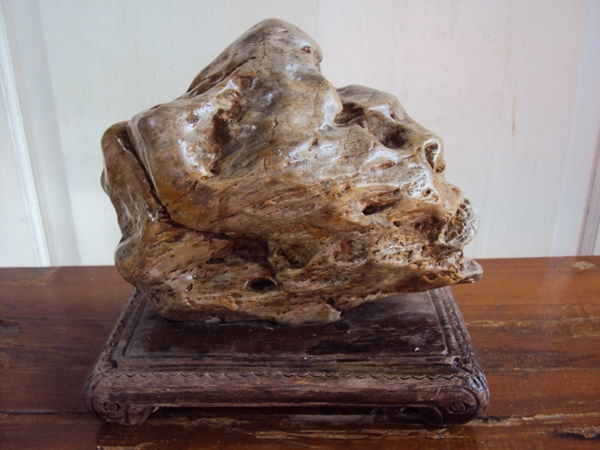 =http: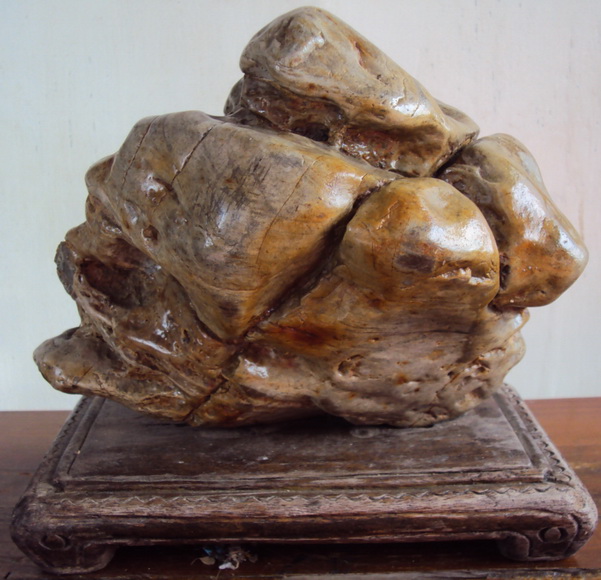 //www.servimg.com/image_preview.php?i=29&u=16191836]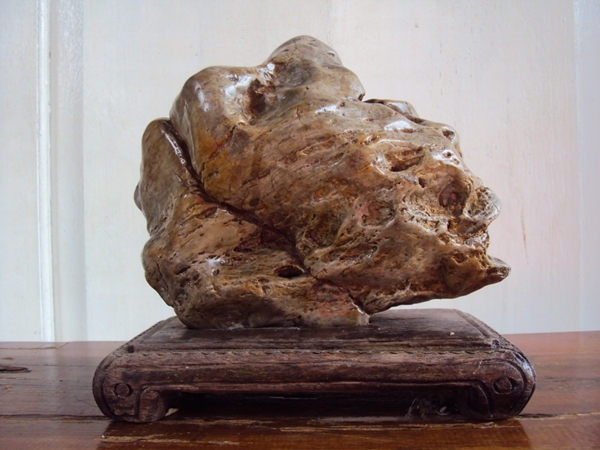 [/url]

Mangku

Member





I am more of a plant person than a stone person, but for this stone, I think you should decide which feature you wish to highlight and then develop a Chinese style stand. Do you have a wood carver in your community? From my limited observation, stands for Japanese style stones are simple and are designed to support the stone, but stands for Chinese style stones can become more expressive and flow from and into the stone.

Billy M. Rhodes

Member





Hi Mangku... Welcome to the Stone Forum. Your bonsai posts indicate a rich appreciation for natural art & stones go with it so well.
I agree with Billy that the stones have more in common with appreciation of their dynamic features rather than quiet & subtle features. The first and last illustration appear to be of the same stone (and same front) viewed at different heights. I imagine the head of a bird or fish coming out of a deep dive near the stone's bottom-right corner. The image is so fleeting that the viewer only sees the bird's (or possibly fish's) head clearly.
One stone could be mounted in suiseki-style as a landscape rock surmounted by a hut, though a successful mounting would probably require cutting the stone. Many stone enthusiasts will avoid cutting stones except for a VERY EXCEPTIONAL view and I would recommend that practice to you. You'll have more opportunity (and energy directed) to
save stones that don't require cutting
if avoiding stones that can be only be mounted artistically after cutting.
This view suggests a hut on a massive landscape rock...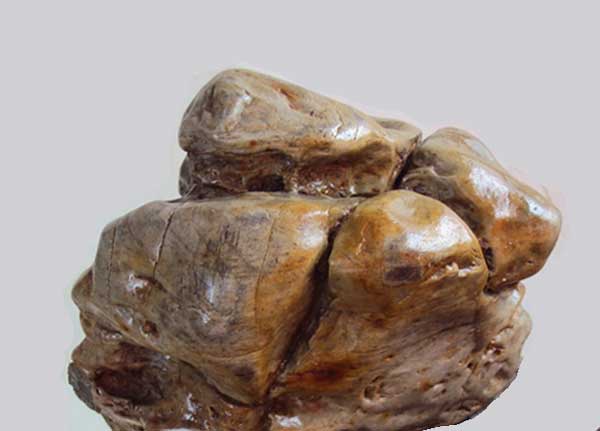 Chris Cochrane

Member





Thanks Chris & Billy, your idea and comment wake-up my mind. In some a few years I just keep my stones under my bonsai rack, I don't know what to do , here I never meet any one who really understand about suiseki with whom I can learn about suiseki knowledge. Now I've found this forum which I can get information how to manage suiseki
Here more of my stone, additional pic no 3 from back and right side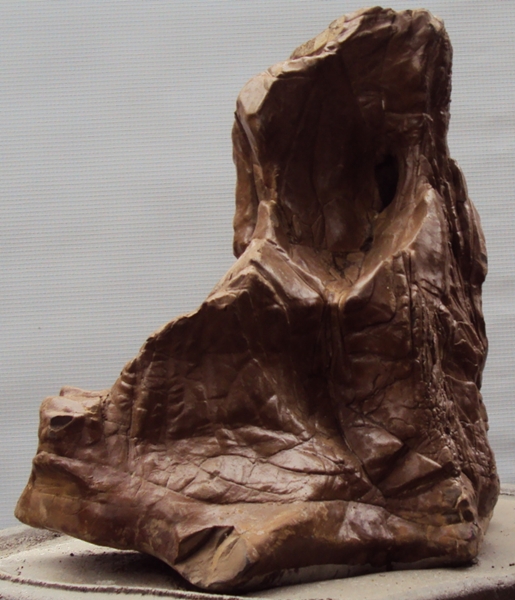 [url=http:/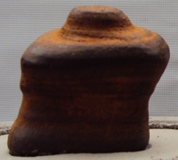 /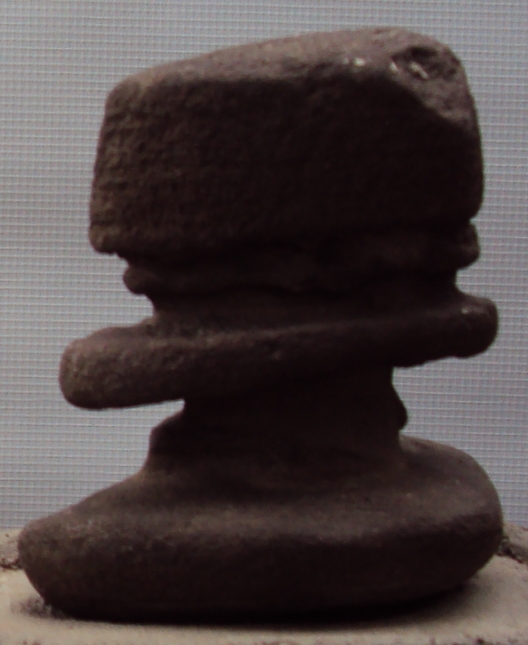 www.servimg.com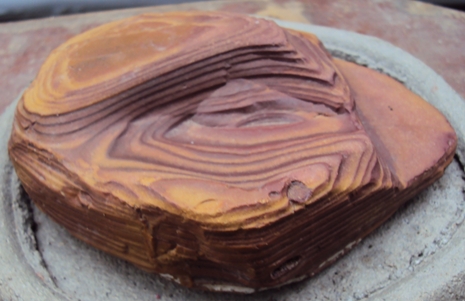 /image_preview.php?i=33&u=16191836]
[/url]
Your ideas, comments and critique are very appriciate
Thank you
Mangku

Mangku

Member





Chris Cochrane wrote:

This view suggests a hut on a massive landscape rock...
Does anyone else see a face in this stone?

Billy M. Rhodes

Member






---
Permissions in this forum:
You
cannot
reply to topics in this forum