I added two new pots to my collection today. I have now (I think - I haven't counted) equal numbers of European and Japanese Shohin pots. And I think they blend very well with each others, fitting different expressions and moods.
The first one is a small piece and the next a normal sized shohin pot. Please enjoy.
Regards
Morten
Eimei -Youzan, Tokoname, Japan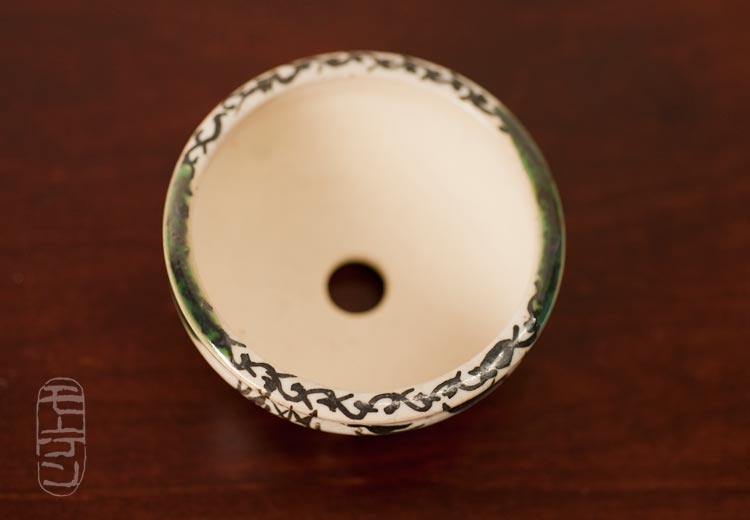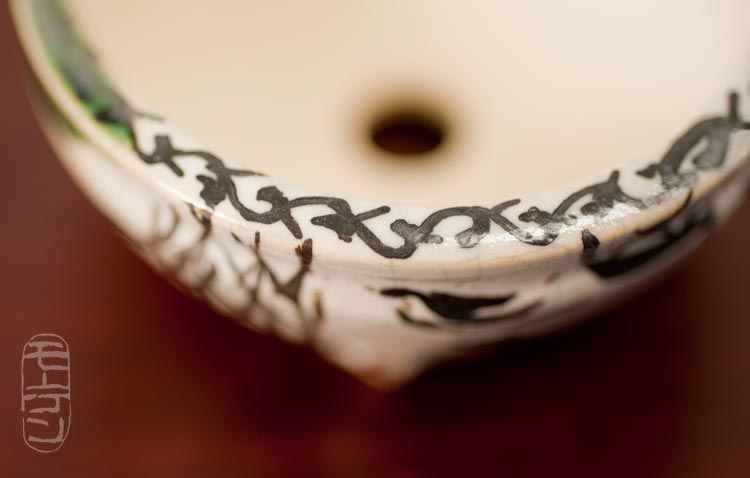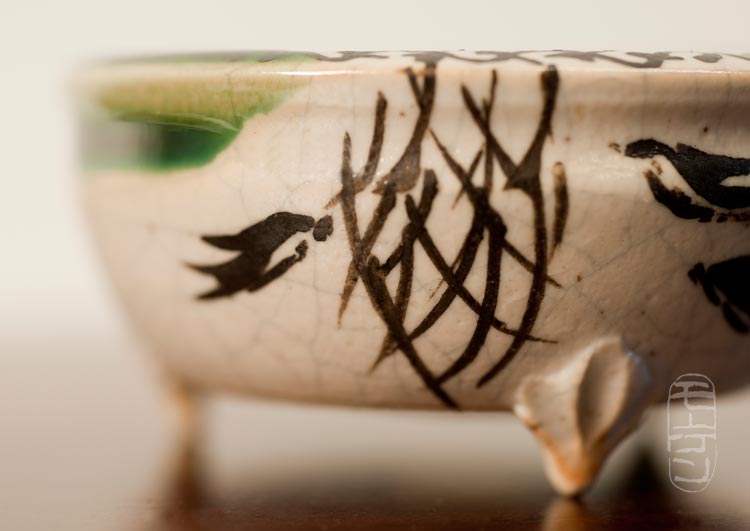 Wow, both are great, the second touched me deep. Thank You for sharing.
These are just "on store" pots for You, or they already have their arranged marriage to some shohin of Yours?
Tom. The larger one is married, yes. The smaller one is not. Sometimes I buy to have something ready and sometimes with a specific task in mind. Sometimes because I fall in love with pot. Depends.

Regards
Morten
Morten,
The Seto pot is very nice, do you know the maker? I find that a lot of the Seto pots I pick up don't have near the detail, or foot and rim painting as this pot.
I have a very similiar A-May, love his tiny birds. It's strange to see where te apple falls from the tree in the pottery world, Eh?
Ryan
http://japanesepots.wordpress.com
I am a newcomer to bonsai.
I recently attended a workshop where the instructor who was quite competent really opened my eyes to the dizzying array of shohin bonsai pots.

I would love to start collecting them.

Does anybody know of a source book or reliable information to introduce me to the world of Japanese bonsai pots?

It seems there are so many different types I wouldn't even know where to begin. All the books I've seen (there are 5 I believe) are entirely in Japanese.

Thank you in advance for any information.

I would recommend picking up the Miyabi book, you can find it online at Yoshoen, it's in both Japanese and Engish. The other books are also very helpful, it won't be long before you can tell the maker without English translations!
My blog features Japanese pots, mostly Shohin, by different potters, featuring the works of one or two potters each week, plus pots from own collection. You can find it at
http://japanesepots.wordpress.com/
Interestingly enough, you can find out about quite a few different makers and see their work(and buy it) from the Japanese sellers on EBay, I reccomed Toriumi at HappyBonsai and Keichii of JapaneseBonsaiPotsandTools, also Hiro who sells pots list as "Genuine Japanese Bonsai Pot..."
All are good sellers.
Is the Miyabi book in English and Japanese?


KoPiSan wrote:Is the Miyabi book in English and Japanese?


Yes, and Ryan's right. There are some amazing shohin pots for sale on ebay. Who would have ever guessed that ebay would be such a wonderful source of information?!?
R

Russell Coker

Member






---
Permissions in this forum:
You
cannot
reply to topics in this forum