Well this certainly isn't a photography forum. Having said that, in the Bonsaists that all of us are, there is a photographer hidden somewhere. Whether it is the appreciation of nature's beauty in all its forms and capturing the moment or simply chronicling the progression of our bonsai, we have always had a camera doing its job and adding to our joy. Having said that here is a thread that calls out the photographer in us all to share their memorable photographs.
A few guidelines if I can say so to avoid the wrath of the Mods for over using the space

keep the number of pics to two or three (I am sure that our memoirs are many more) and ensure that the pic sizes are postcard size... You might care to add a line or two to put the photo into perspective
Here are my three.....
The first one below was taken on a trekking trip. We were descending a hill and it was about 3 in the afternoon and the sky was pristine blue and the moon in its phase was surprisingly bright and clear. The shrub completed the picture.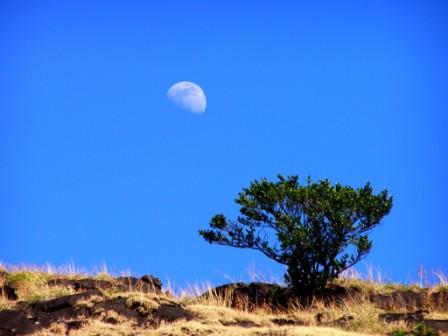 The second one was while returning home from a long cross country drive. It was early morning and the ascending sun was being appreciated by us and then suddenly came this palm tree which had one branch missing. I knew it was a photo op when the rising sun seemed to fit snugly into the gap between the branches and the result is as below..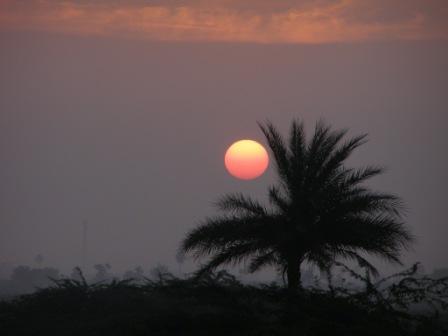 The last one was when I was admiring the beauty of this perfect sunflower in a park and trying to take a pic of it when the bee buzzed into the frame making the picture memorable as below...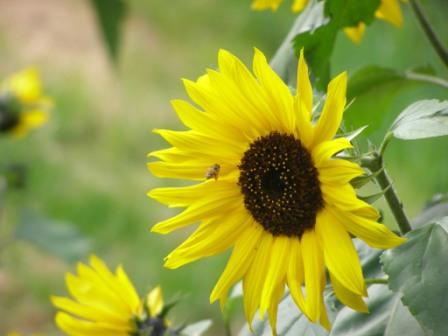 So go ahead comment on these and also share your set of memorable pics...
Regards
Ravi

Ravi Kiran

Member





Ravi, your pictures are lovely. You have a good eye for composition. Thank you for sharing them. I have a picture of a Wisteria that I grew from collected vines from my parents' yard before they died. I braided them and have been growing this tree for over five years. It was loaded with blooms last year. It also bloomed on and off about four times during the past year. I was amazed. Since it bloomed so much last year, this year may be slight.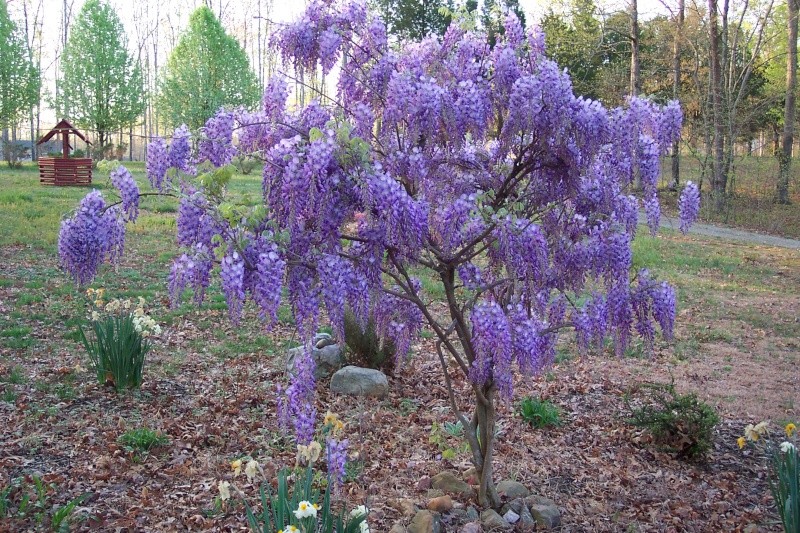 Todd Ellis

Member





This is one of my favorite tree-on-rock photos. You can see it (distantly) from one of the lookouts on the south rim of the Grand Canyon (Arizona). It's a long way off and requires a telephoto lens to get a picture. It is about 6000 feet straight down from that little ledge to the Colorado River. That's probably a one-seed juniper.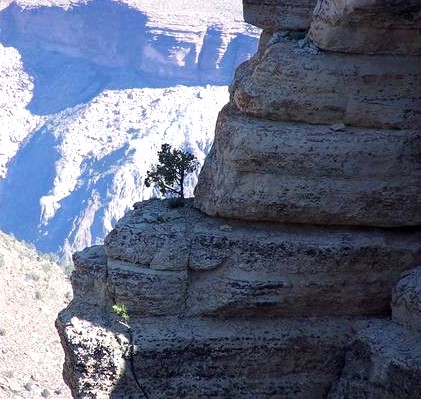 _________________
Jim Lewis - lewisjk@windstream.net - Western NC - People, when Columbus discovered this country, it was plumb full of nuts and berries. And I'm right here to tell you the berries are just about all gone. Uncle Dave Macon, old-time country musician

JimLewis

Member





This old pine is growing on the Blue Ridge Parkway at Raven's Roost. My wife, Jane, took this photo. The roots are not visible in the photo, but they twist and are embedded in the rock cracks; they seem to travel 50 feet in various directions. I think the elevation is approx 2500 feet above sea level.

Todd Ellis

Member






Khaimraj Seepersad

Member






---
Permissions in this forum:
You
cannot
reply to topics in this forum