Page 2 of 2 •
1, 2

Mine are simple frames of 4x4 legs, 2x4 horizontal supports with either 2x2 or 1x3 or some old decking material repurposed (decorative 2x4) laid across the horizontals. I dont attach the slats so they are always adjustable depending on what I want to put where. The frames are fairly easy to move around the yard to take advantage of the changing position of the sun over the summer months. I have some large landscape pines that make some nice shady areas for mid-summer. Didnt keep track of the cost, but it wasnt much. A lot came from an old deck railing that I rebuilt. What I need to do is figure out a good way to have OPTIONAL sun screening above the benches. Presumably it would mean changing the legs to 8 or 10 footers and tacking on some lattice or similar to block some of the sun--. Thoughts on that?

lordy

Member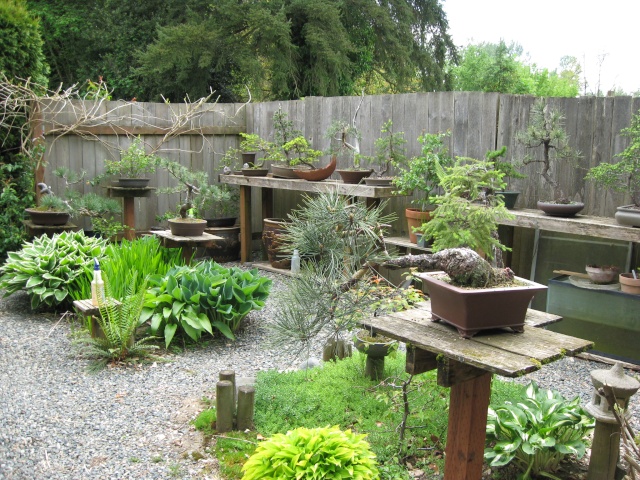 speaking of ridding one's self of lawn, one could always put in a koi pond


dick benbow

Member





I just have my pots scattered trough the garden on logs and walls. I quite like it like that, after a while the wood logs start to have a life on their own in the weather. Terracotto also has a habit of developing a nice moss layer after a while here too.
Only the first spring leaves are starting to come now.
I'm not sure the azalea in front will survive. It completely dried up and froze over this winter, I stupidly forgot about her, the wood is still alive though.

Bonsai Kas

Member





Mine have always been on benches - presure treated 4" x 2" slats and backed by trellis - this spring i decided to paint the whole lot black - which took ages but here are are few pics from the earlier thread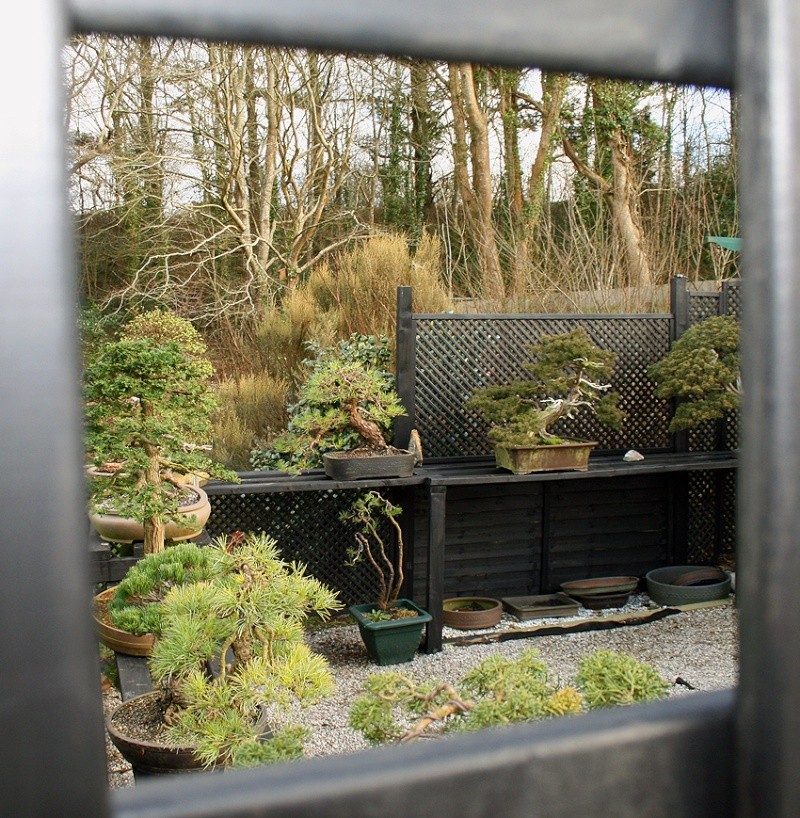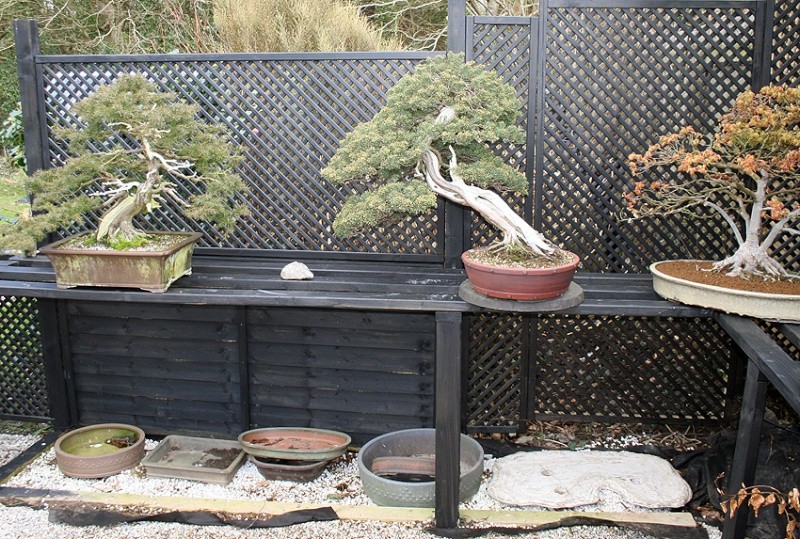 and a music video !!


bonsai in Cornwall
cheers for everyone showing their benches, great to see
Marcus

marcus watts

Member





Page 2 of 2 •
1, 2

---
Permissions in this forum:
You
cannot
reply to topics in this forum