Hello all, this may be based on ridiculous expectations of you fine folks but I can not for the life of me figure out what these are. Even flushed out with leaves and in full bloom I might have a 50/50 shot at correctly IDing these. They were offered to me since they were going to be pulled this spring and I am trying to determine if they are worth keeping. They have small clusters of white flowers, crenated leaves with an acute tip that grow opposite each other and that is about all I have. I really appreciate any help.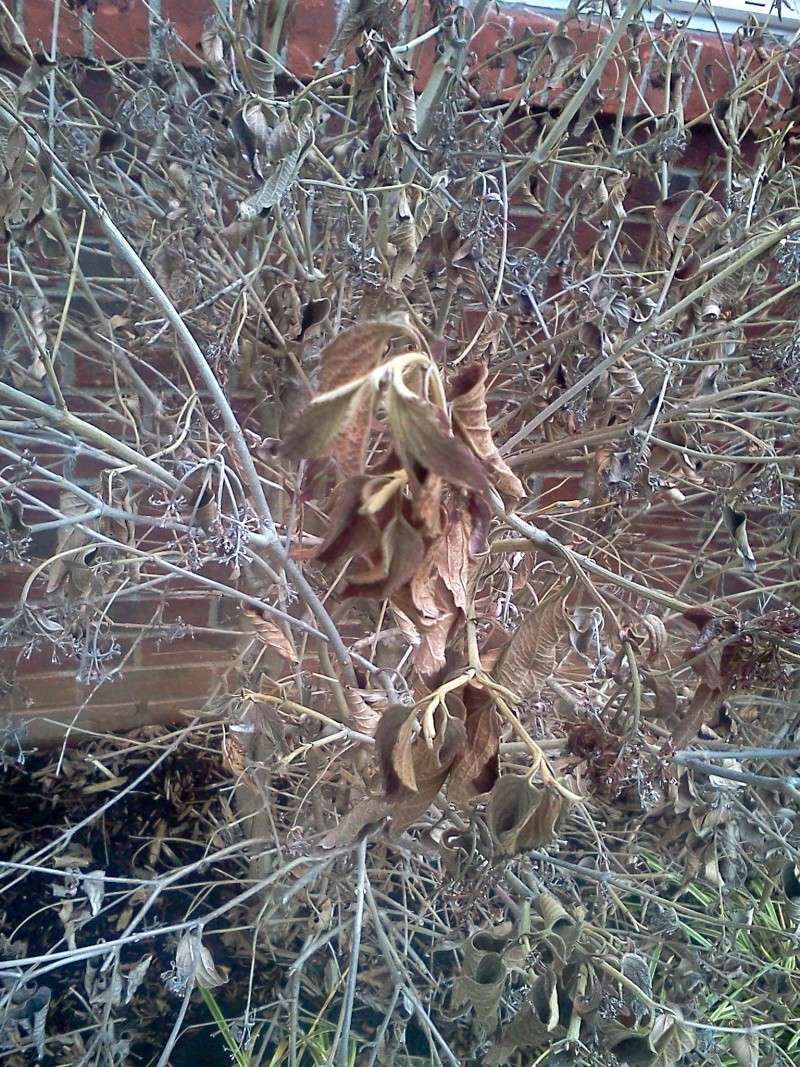 the trunk base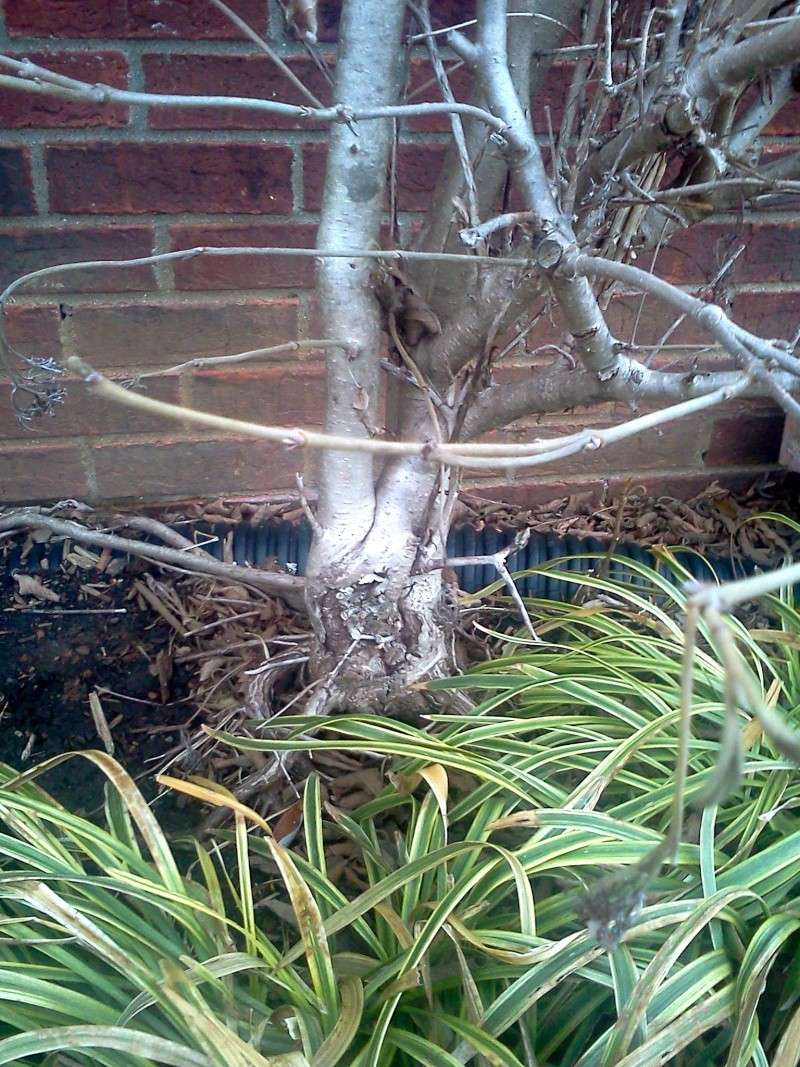 The dried flower cluster
The whole bush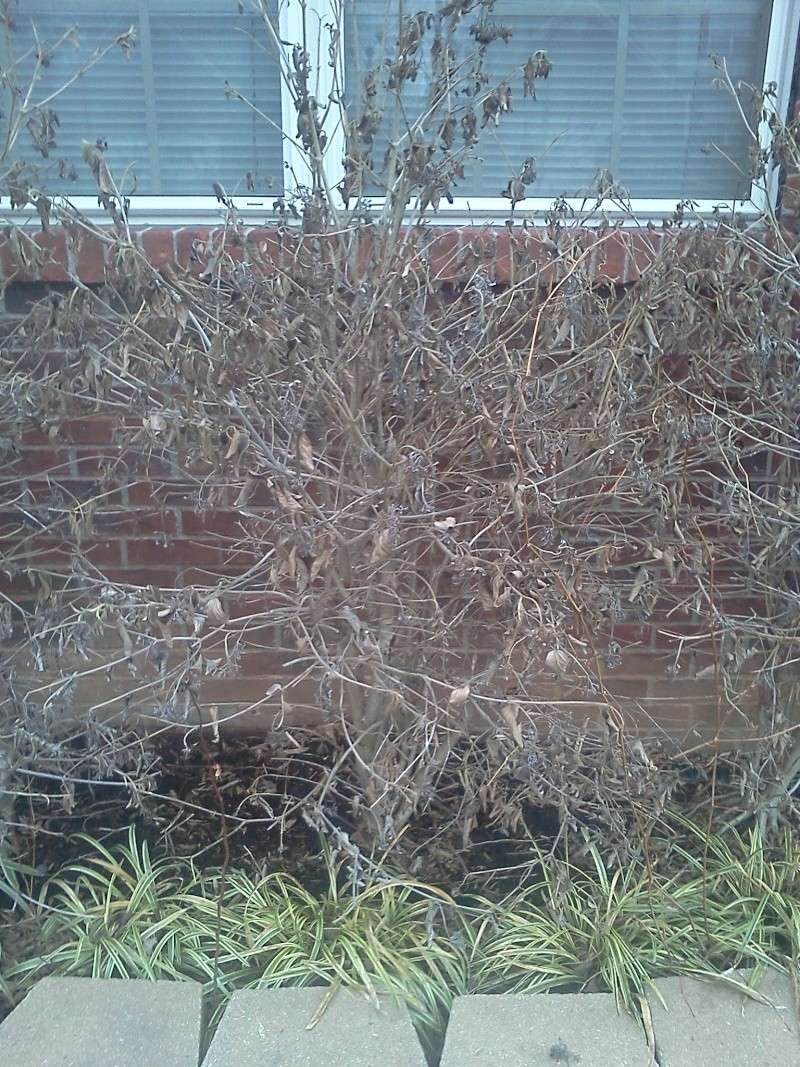 Jim Doiron

Member





Jim, start with the deciduous viburnums. Try V. plicatum var. tomentosum or seiboldii.

R

Russell Coker

Member





Good call Russell I believe you are right. Thanks a lot. A quick search of viburnum bonsai does not yield much. Even with the flowers it seems the growth pattern and leaf size make them not so great candidates although these particular plants are large enough that that may be somewhat mitigated. Anyone else have thought on that? Thanks again.

Jim Doiron

Member





Jim, I'm not surprised that a search doesn't yield much. I've been going through boxes of Japanese bonsai magazines I inherited and every now and then I see one, and I did see them in Japan. They are used in displays when they are blooming, fall color or in the winter to show off the deep red berries. The one they use is seiboldii, and call it 'guma-zumi' or something like that. It's sort of like the magnolias, the Japanese enjoy them for the bonsai they are and don't really get hung up on leaf size and that sort of crap that we are so obsessed with. Dig them up, cut them back and see what happens!

Russell Coker

Member





I have seen Guelder Rose( Viburnum opulus ) used for bonsai in Europe and very fine specimens they make too. I bet Walter Pall has one. I did try and find an image but to no avail.
Thanks for the replies, I do like the trunks on some of them I might try and see if I can dig a few (there are 5 bushes) to keep.
Dig them up, cut them back and see what happens!
I totally agree with you Russell, I just have to be careful about how many more stumps I put in the back yard. I am running out of space and my wife is starting to get the shifty eye every time she has to walk through them to get to the car. I can tell she is thinking, "one of these is going to be a
real
bonsai some day right? At least one, right?"


Jim Doiron

Member





I've used V. dentatum (arrowood) with some success. Leaves are smaller than most and do reduce a bit.
_________________
Jim Lewis - lewisjk@windstream.net - Western NC - People, when Columbus discovered this country, it was plumb full of nuts and berries. And I'm right here to tell you the berries are just about all gone. Uncle Dave Macon, old-time country musician

JimLewis

Member






---
Permissions in this forum:
You
cannot
reply to topics in this forum