It has been a busy couple of collecting days. Yesterday I went to collect a yew that I realized was too large to use pretty early on but I had agreed to dig it for them so after two hours of digging the thing out I went home and collapsed. This was collected today along with another that will be dealt with tomorrow. They were nine feet tall before being cut down and the homeowner thought probably 25 years old . The base is about 4 inches across and the height is about 20 inches. I thought it was a pretty good find but when I got it home and started really getting into the roots I found it had a bad girdle root around half the base of the trunk. I think I may try and air layer it later on after it is a little more established but in the meantime I thought I might make vertical cuts on that spot to see if it pushes out? I tend to think it will never level up but thought I might give it a try. Does anybody have any other ideas? Thanks for looking.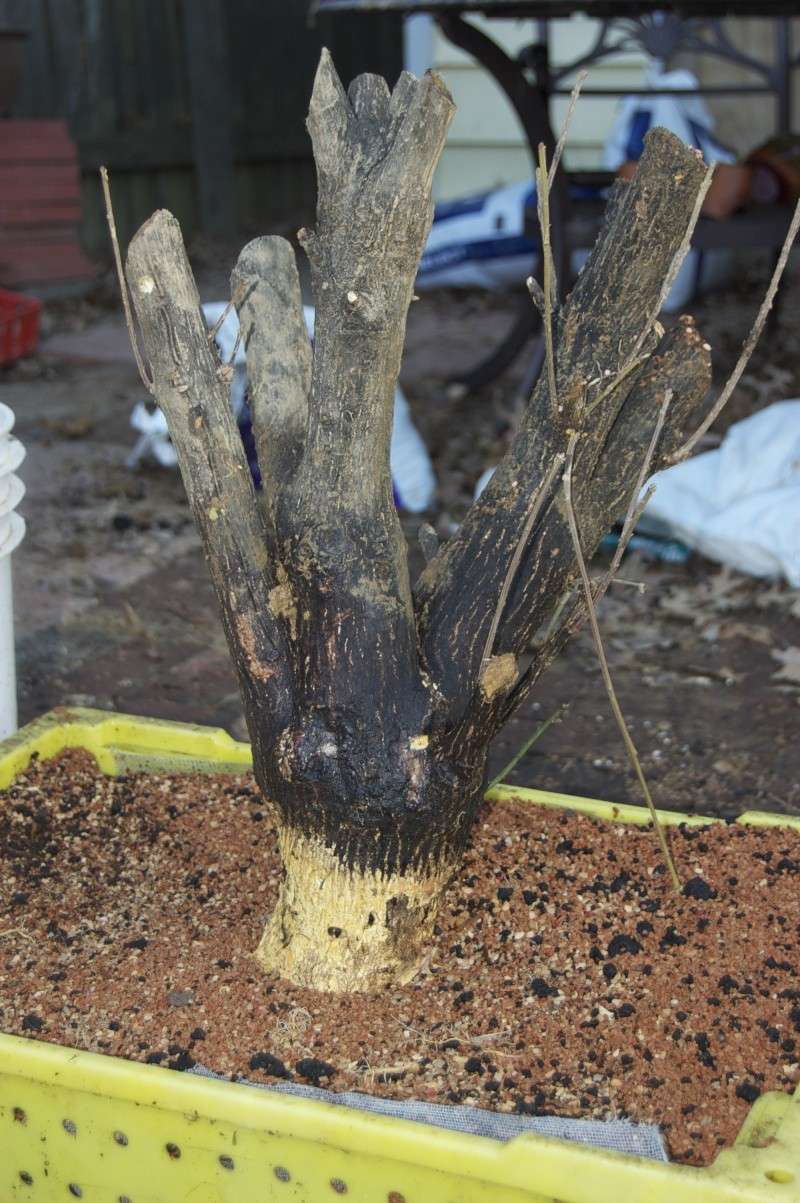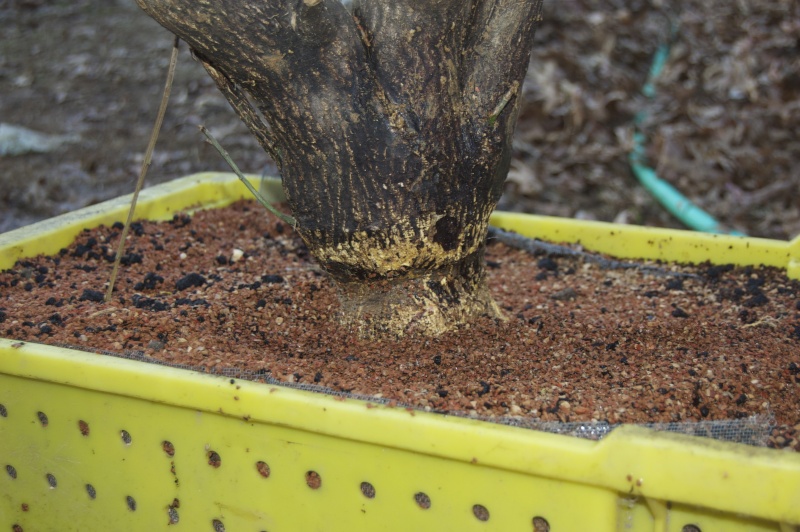 Jim Doiron

Member





If the air layer doesn't work, consider grafting roots to it from rooted cuttings. Two hours is a LONG dig! Rest well

Best,
Todd

Todd Ellis

Member





Hello Jim. An airlayer will work with Euonymous. Damaging the bark to create girth will take forever and you will have unnatural scars on the tree.
Thanks Todd and Will. I do have quite a few roots from this guy, I could start a few root cuttings from them for grafts in the mean time. The air layer may take a long time establish larger roots, maybe I could do a little of both. I'll see how well the tree comes back first. Thanks again.

Jim Doiron

Member






---
Permissions in this forum:
You
cannot
reply to topics in this forum