Hi people, this Pinus nigra austriaca is a very old tree, determined over 100 years. First picture is 4 years after the excavation 2001. The lower branch is unfortunately died. My wife made the pot, I think he fits well
Before the first styling 2001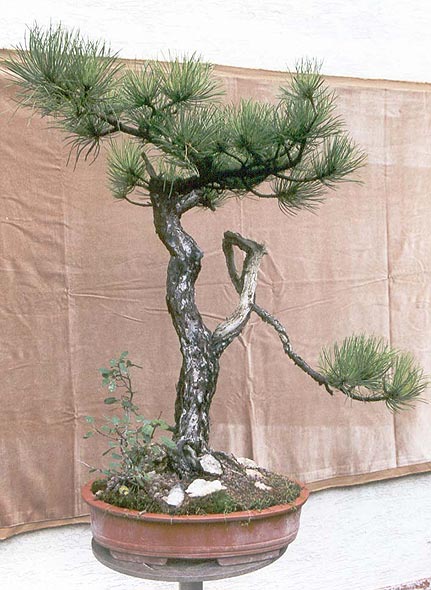 So the jaw looks after the restyle 2011.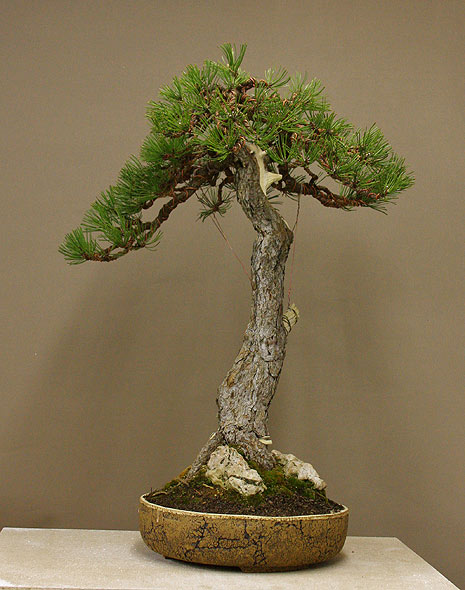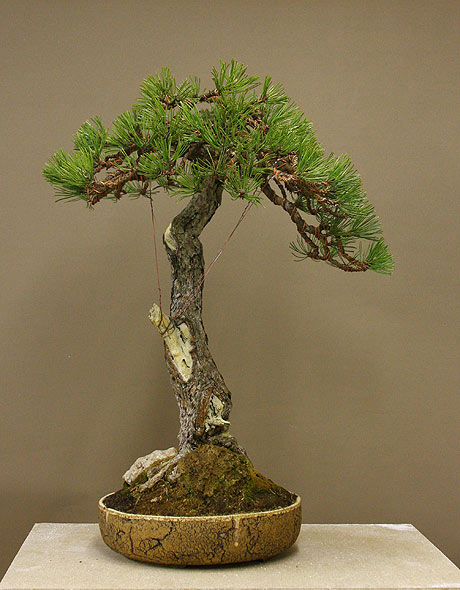 Last edited by Karl Thier on Sat Feb 19, 2011 7:30 am; edited 2 times in total

Karl Thier

Member





I think the design works well without the lower branch. Maybe a bit more spacing up top to make it less of an umbrella canopy.
And the pot is nice too. How much did she charge you for it?


Rob Kempinski

Member





Karl, I really like the pot and the tree. I love how the tree has a very aged feel....probably because it is so old--funny how that works.

To me, the tree looks quite a bit thicker and more tapered through the lower trunk. That seems like quite a dramatic change to make in such a short time (relatively speaking) since the tree was already over 100 years old. Is this an accurate observation and if so, what do you think helped make such a massive change in a relatively short time?

Jesse

Member





Karl, the new styling and pot improved the bonsai 100%!

Todd Ellis

Member






martin kolacia

Member





I love your design Karl.
Mick
Whoa, what a beautiful tree. Great job Karl. Great eye.

Keep your posts coming. I enjoy seeing your work
Sam

Sam Ogranaja

Member






---
Permissions in this forum:
You
cannot
reply to topics in this forum