Hi IBC.
been busy re arranging and de-cluttering my humble nursery this past weeks almost half way there. I moved my my bamboo fence a couple of meter more at the expense of my office at the back...got to move sideways now for the sake of the trees, hehehe. here it is for now with some trees i never have posted before appearing in few shots.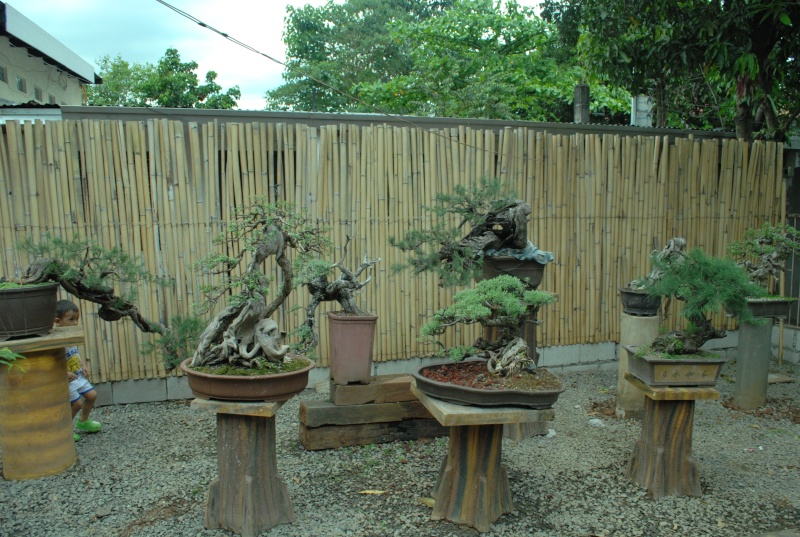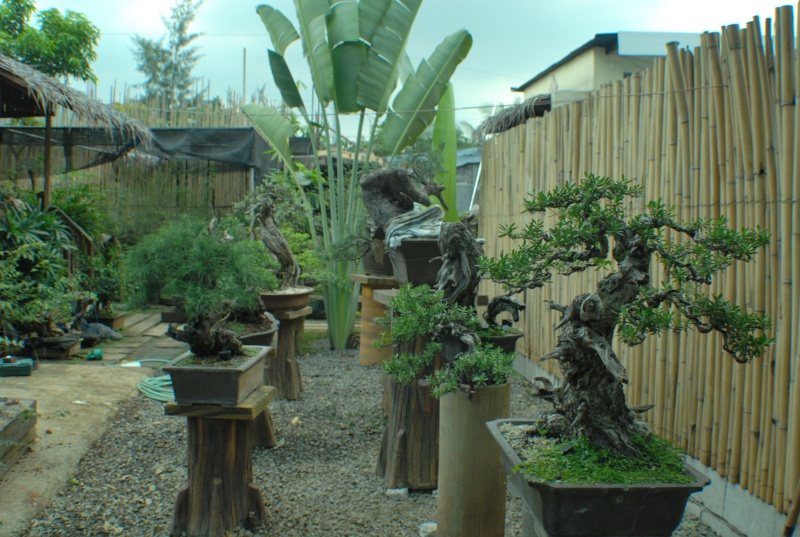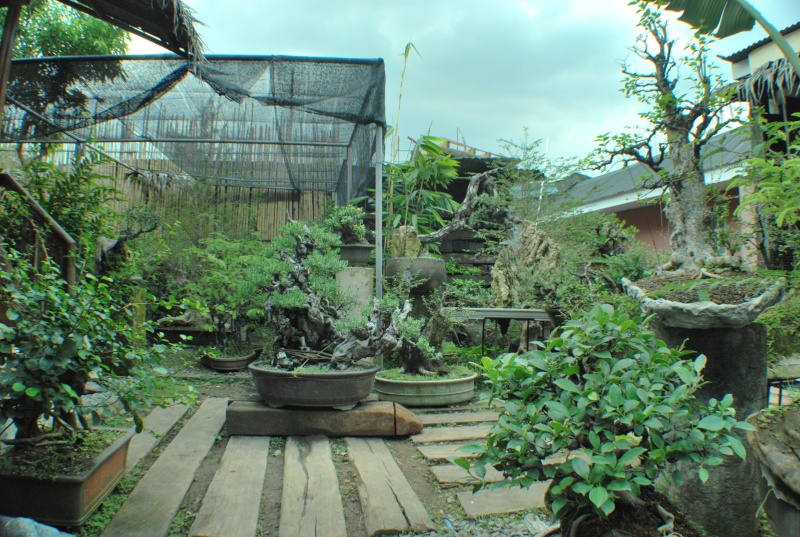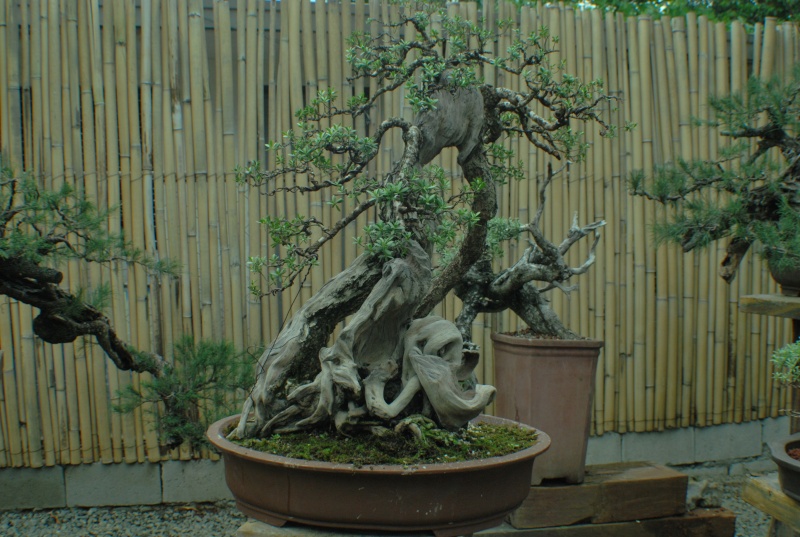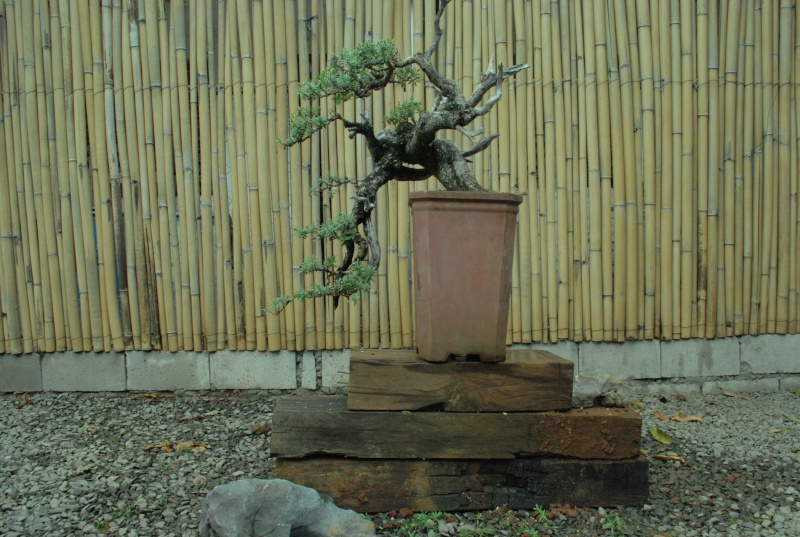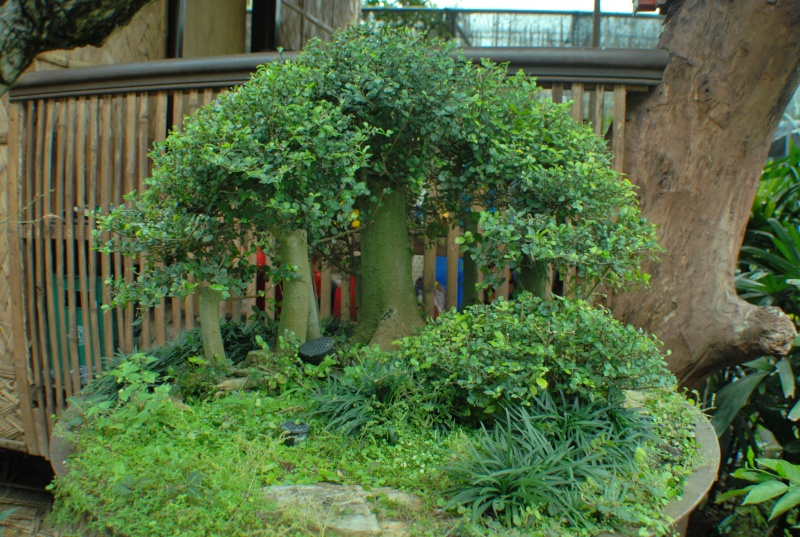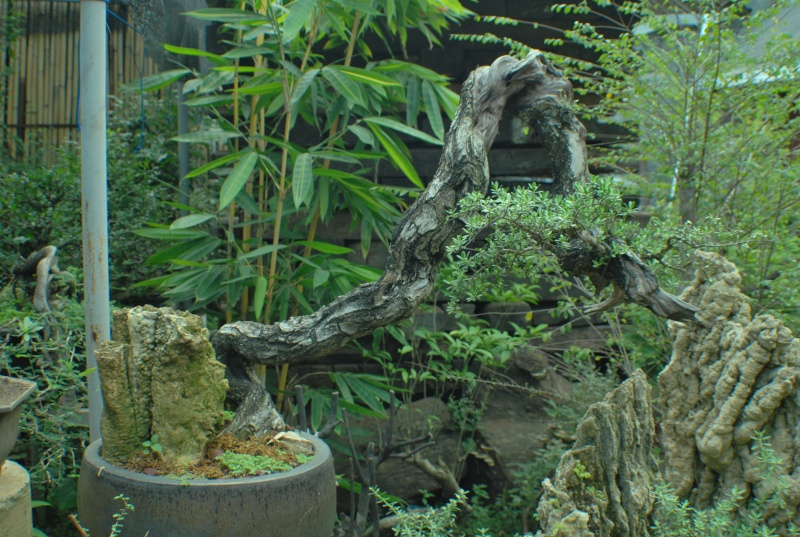 Two more weeks and its done...probably give away some trees I used for practicing to some friends.
regards,
jun

Jun, 3 comments.
[1] When I read - bamboo fence moved - I thought bamboo hedge and backhoe,

I then thought what an enthusiast!
[2] Is that a young Jun-nian ? Good idea, train him from young. Teach him to smile / laugh okay. No more stern Hyperborean gods [ Crom ] please Conan-Jun.
[3] You guys are so lucky, flat land, and such impressive work!!! One of these days let me know the Latin name and what a mature tree of 2nd to last image looks like.
Thanks for the look, it is much appreciated.
Stay well,
Ackoor Khaimraj [ that's how the Cantonnese sounds to me - my dad was the eldest of the 9 ]

Khaimraj Seepersad

Member





Jun, some amazing trees, is that you in the background of photo 1?

LANCE

Member





Hi Phil.
thanks!
no that's not me...he's one of the workers. minimum wage for him.
regards,
jun

Khaimraj,
thanks!
that's my youngest "mini-Me"
little funny guy...
the second to the last picture is a raft "Streblus asper" they are real trees that grows more than 8 meter high. all trees are interconnected even the "hedge" in the foreground is part of one tree.
regards,
jun

Hi Jun,
Wow! What a beautiful clutter you have!

Regards,
Mohan.
Hi Jun
Very good work. Really interesting trees and great potential. Congratulations.
Pavel

Pavel Slovák

Member





JUN,,Very very nice!! you call that clutter!! i call that really nice bonsai..you should see mine no i would not want you to do that...good job take care john
Pavel,
thanks.
regards,
jun

Mohan,
thanks
regards,
jun
John,
thanks. The clutters been moved away. these only few remains.
regards,
jun

Good to see your display area Jun... From what I see of your trees, almost all of them do not fit in the traditional bonsai framework and yet they hold the viewer captive with their breath taking styling. Should you be call the Nick Lenz of the east....

Ravi

Ravi Kiran

Member





Very amazing trees!


I would like to see them separately!
Regards, Miguel
Thanks Ravi...




that's too much sir! just call me jun...from the wild wild east.
they are traditional...but not triangular hehehe!
regards,
jun

Miguel,
thanks. some of them (around 30%) are posted here.
I'll try to post some of my good trees in the coming days as I am preparing for the next chapter of my bonsai life.
regards,
jun


---
Permissions in this forum:
You
cannot
reply to topics in this forum