collected this urban yamadori recently. besides being sizeable and old, its nothing much to look at. the base is 10 inches wide, the height to the top of the smaller right hand part of the trunk is 21 inches. the width measured to the end of left part of the trunk is more than 5 feet. is there is future bonsai hiding in there somewhere? in its present form, the future is dim. planted in a plastic crate, our tree looks looks hopeless. with the help of a chain saw and grinder the outlook improves. the big left extremity is cut, making the trunk more compact and coherent. the height of the tree is now 21 inches. the weight drops at least 50%. solving one problem creates another. we now have a large cut scar on the trunk. the grinder smoothes out the left line of the trunk. the flow and movement from bottom to top is pleasing. we now have taper. the large carving scar, left, is buffered by creating uro. the solidness of the extensive debarked area is broken up by random openings. a bit more than 3 weeks out of the ground, the tree is budding. a significant change in the conformation of the trunk has occurred. this structural alteration to the foundation (trunk) of a future bougainvillea
bonsai will pay dividends down the line.
best wishes, sam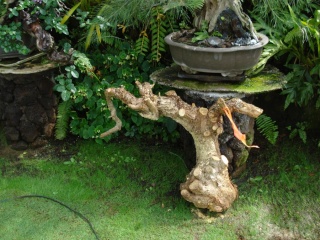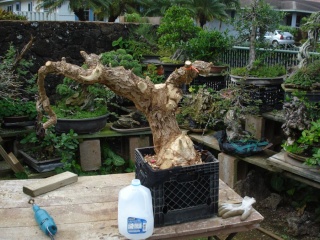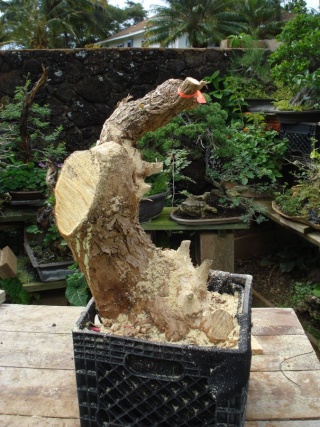 [url=http://www.servimg.com/image_preview.php?
i=920&u=15061647]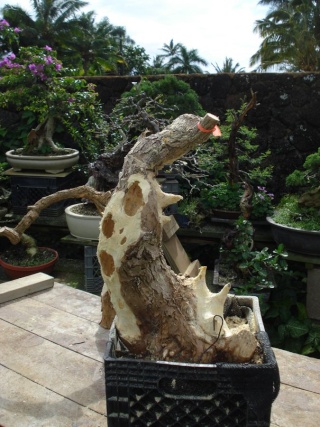 [/url]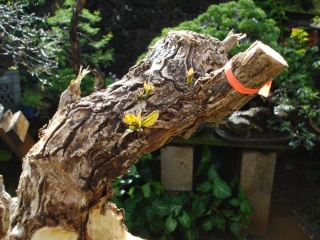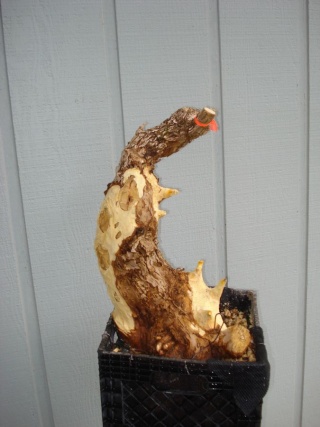 preview.php?i=922&u=15061647]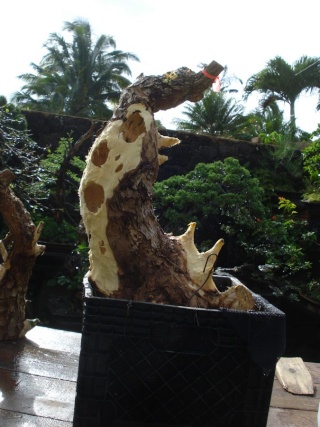 [/url]
Hi, I am amazed that such an impressive stump will l survive with so few roots. Phil

LANCE

Member





hi phil:

bougainvillea are extremely strong growers and will root quickly. in fact, the big cut on this tree has been shortened and planted as a arm sized cutting. in a month or so it'll root and be new tree.

best wishes, sam
That is a huge cutting

Looks promising.
Regards
Morten
thanks morton.

best wishes, sam

---
Permissions in this forum:
You
cannot
reply to topics in this forum