acquired this little shimpaku in dec. 2010. the tree arrived brown from the cold weather but soon responded to repotting and warmth. first pictures front/back the tree is awake and green. in jan. 2011 the tree was strong enough to undergo a first style. 1/3 of the branches were removed to lighten the visual weight of the heavy canopy - bringing the image more in line with a tree whose dominant feature is a deadwood trunk. something about the position of the shari caught my attention, but the tree had been stressed enough so it was put back on the bench, fertilized and left to recover.
a month later in early feb 2011, the tree was strong enough to undertake a second styling. the back became the new front. the shari was modified for the new look. original jin were removed, shortened and refined, new jin created from cut branch stubs. most of the wire was removed, more branches thinned and foliage pinched. the sun now penetrates to the innermost parts of the tree. the shari looks more powerful from this side, giving the overall trunk a more massive and stable appearance. more important, the odd viewing angle of the shari from the other side has been corrected. the tree is resting again and being fed. later, the branches will be rewired and shaped for the new front.
enjoy. sam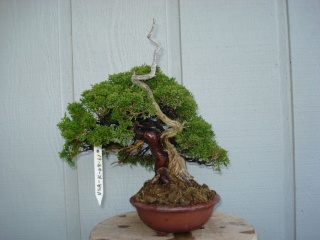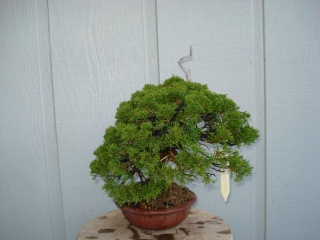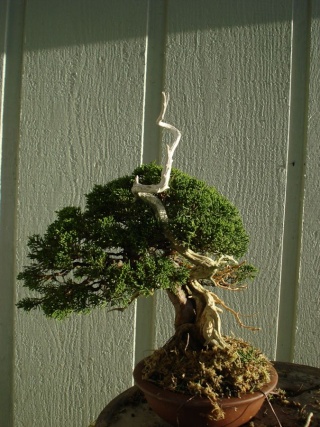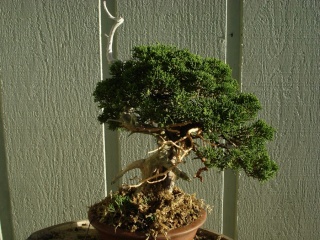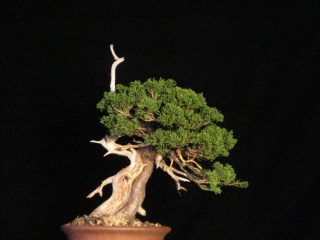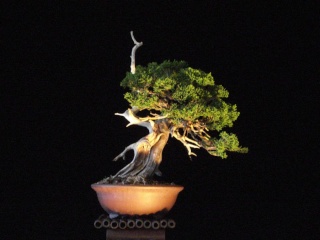 Hi Sam.
the "Christmas gift" is looking better.
don't you think the jin on top of the apex in this new front/angle looks vertically odd?
anyway the rest of the shari is very nice.
regards,
jun

hi jun

I actually considered heating and bending the tenjin more to the right. maybe during style 3.

thanks, sam
Hey Sam,
a very nice tree indeed. On the front part I like the old front better. A revert back to this in styling 3 perhaps???

Ravi

Ravi Kiran

Member





thanks ravi:

anything is possible.

best wishes, sam

---
Permissions in this forum:
You
cannot
reply to topics in this forum