I dug this Quince out of a 4 foot wide clump in my yard back in October of 2005. At the time the trunk was 1.5" in diameter. Since it was in the middle of the thorn-infested clump I could not get much root mass.

However, this is not a problem with Quince as they root prolifically.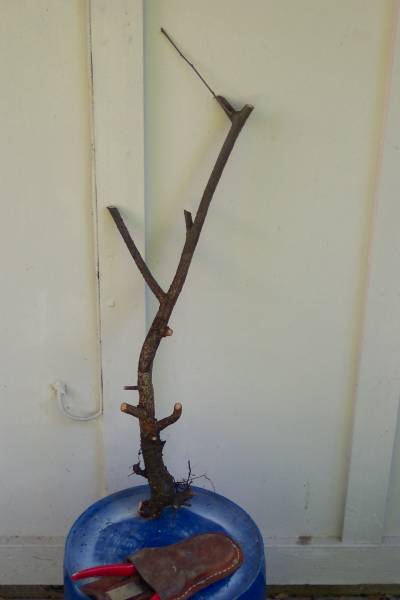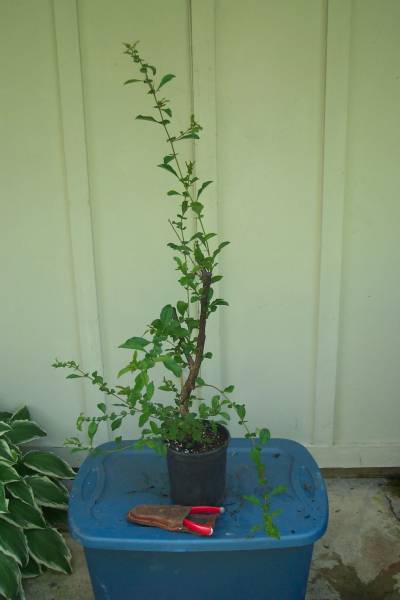 I allowed it to grow freely for 5 years before beginning to style it. The trunk is now 2" in diameter. The nebari has developed nicely too.
I reduced the trunk to the yellow line and wired the branches in January 2011.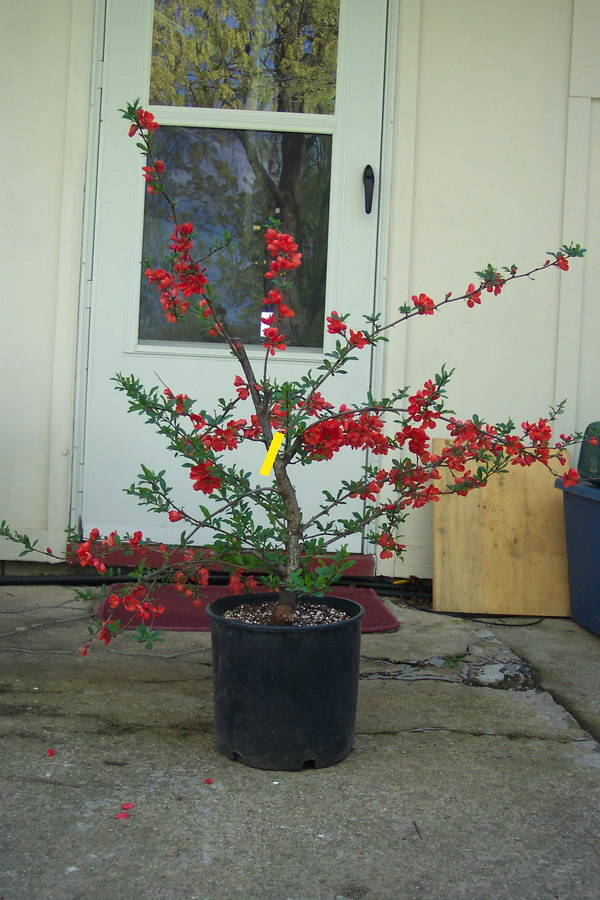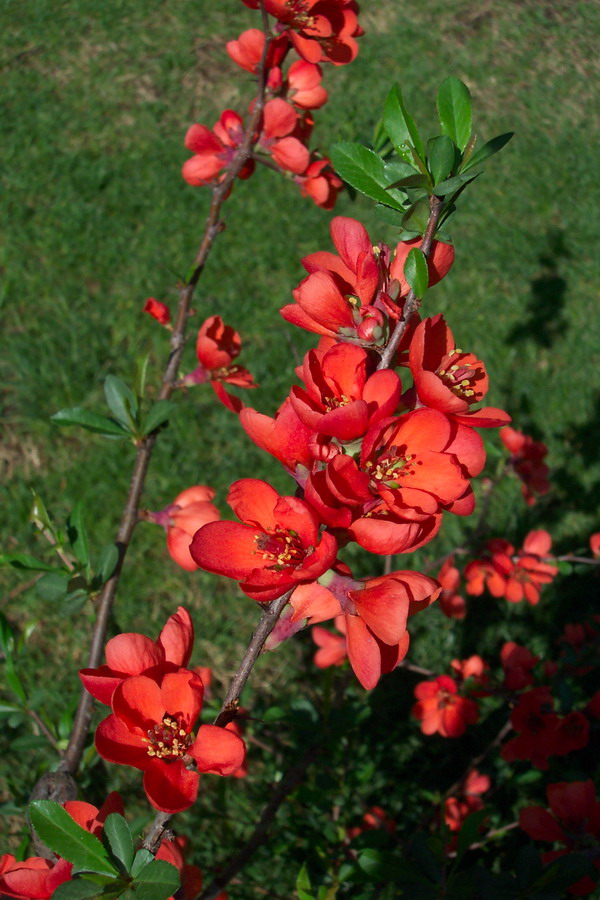 My vision for the style of this tree includes sweeping branches to be consistent with the gently curving trunk. I need to introduce more movement into the branches. I wired this tree this Jan (2011) so that the wire is in place before bud break but I will wait until closer to spring to put more bends into the branches so that recovery and healing is closer at hand. (too cautious?)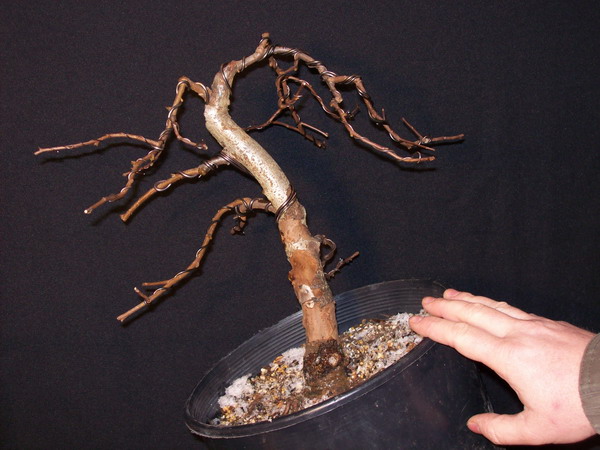 I'll plant it into a blue pot to contrast beautifully with the intense orange –red blossoms and compliment the bright green foliage. I'll rotate the Quince even more to the left upon planting as reflected in the virt to accentuate the curving trunk.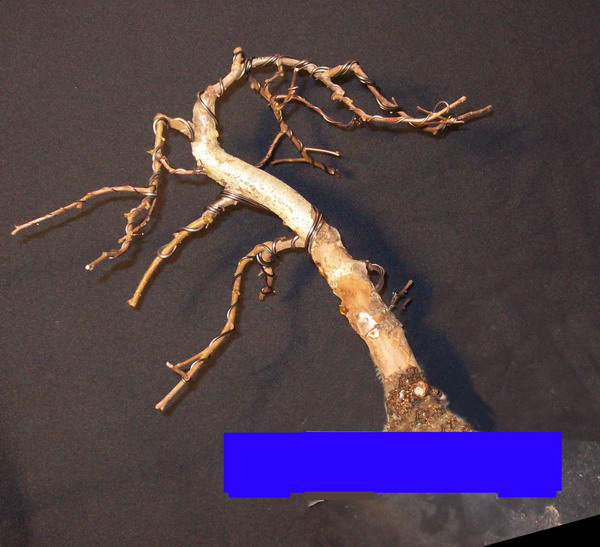 ericrobinson

Member





Looking good! How lucky you were to find such a nice, single trunk. They're usually just a pot of sticks.

Russell

Russell Coker

Member





Great little tree. I love the flowers.

Sam

Sam Ogranaja

Member






ericrobinson

Member





ericrobinson wrote:I want to tilt the tree more to the left at next repotting.
And hopefully get it centered in the pot. It's really looking good. I searched a friend's nursery this spring for a good single trunk and never found one.
R

Russell Coker

Member





The rootage looks very promising 360degs. by the look.
I wish you well, they are lovely plants which reward us with plenty of flowers.
Well done.


Dave Martin

Member






roberthu526

Member






---
Permissions in this forum:
You
cannot
reply to topics in this forum