Cedar in a sorta bunjin style. Height including the Jim Gremel pot is 29 inches,
I just did a major trim job on this tree. By late spring, there should be lots of new growth, and it will have a more lush appearance.
There have been some guesses as to the variaty of cedar. Maybe it's a Cedar of Lebanon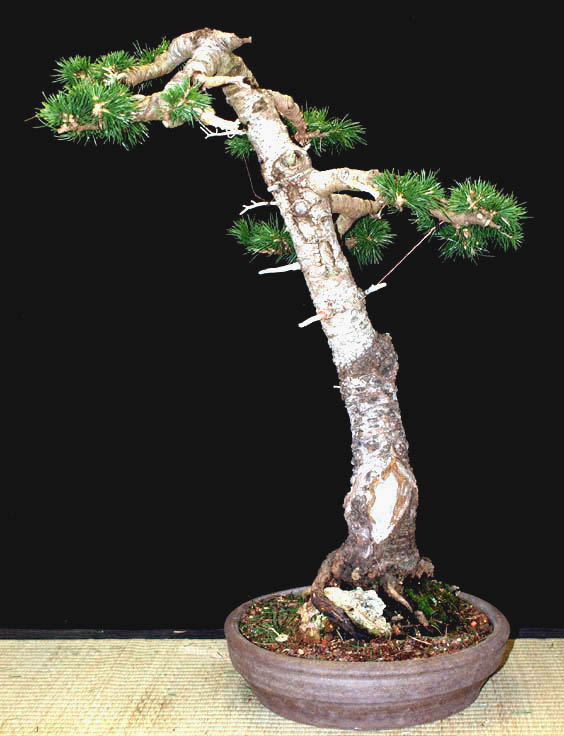 mike page

Member





Hi Mike,
I amintrigued with this tree. Do these Cedars lend themselves to deadwood effects? I'm thinking that shari on the branch tops and trunk could enhance the illusion of age on this one.
Best, Todd

Todd Ellis

Member





mike,

I think you should create some shari to hide that grafting scar.
Hey Mike,

I too am intrigued with this cedar, I have come back to it a few times now & still cant get my head around it. Is there any chance you could post some shots from the other 3 sides & above?

The 2 lowest jin halfway up look like handle bars, It really breaks the flow. Are keeping the right one as anchor for the guy wire?


Matt

---
Permissions in this forum:
You
cannot
reply to topics in this forum