Vietnam Dear friends:
This year, I was to attend a meeting, would go to Vietnam. Vietnam and China are neighbors, and the river lot of friends it is a lot like SUISEKI. In order to not be lonely on the road, I would like to meet some Vietnamese friends, there is a chance going to visit it. Forum Vietnamese friends did not know and I will be looking for? E-mail:
jun303wang@yahoo.com.cn


Vietnam rivers intensive, the size of the river 1086. The main rivers are the Mekong, Red River, followed by Song Da, Lu Jiang, Taiping River, Ma Jiang, Saigon River. Vietnam Red River is the largest river, named for the red soil water was rising in Dali, Yunnan, China City, 508 km in Vietnam. Originating in China and the Mekong pulse Tanggula northeast slope, called the Lancang River in China, the Chinese border, said after the Mekong river, flows southeast through Burma, Laos, Thailand, Cambodia and South Vietnam, and finally into the South China Sea. Total length of 4,500 km Lancang-Mekong, including 2,888 km long Mekong River; the Mekong River in Vietnam is its downstream, 220 km long, only the length of the Mekong River 1 / 20. Flat-lying Mekong River, river tributaries and more stable water potential, which will help navigation.
Vietnam's lakes, more music more music lake province. Dole Dole Lake is located in the province of Sung Shan mountains among the largest lake in the West of the original, cool climate, is a summer resort. Cao Bang province constitute three more North Sea Lake Scenic Area, the "plateau Ha Long Bay"reputation. Another Hanoi West Lake and Hoan Kiem Lake. The lake is a famous scenic resort in Vietnam.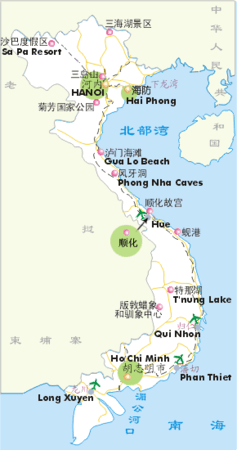 bhswjww

Member





Dear *****
Very pleased to receive your letter, I forum friends. SUISEKI you like it? Vietnam SUISEKI culture is like, many rivers in Vietnam, SUISEKI should be a lot, right? I am very curious to know something. In my journey may be the second half of this year. Your next place I need to know to see if the travel arrangements.
Salute wang jun


bhswjww

Member





address; NGUYEN THAI LY, Phone 0982788515 hope to see you

Welcome to VIETNAM hope that you go to my hometown and I will take you to visit the famous black stone rivers of the country VIETNAM AND INTERNATIONAL. LAM DONG my hometown, contact me


nguyển thái lý

Member





Dear nguyển thái lý,
Vietnam, Lam Dong province, Vietnam's southern city of Dalat (Da Nang) is the capital of Lam Dong province, is located three hundred kilometers northeast at the Ho Chi Minh City, built at an altitude of more than one thousand five hundred meters of altitude, surrounded by a vast pine forest. Male beauty spectacular natural scenery, fresh and pleasant climate. Population of about only hundreds of thousands of people, the average annual temperature in degrees Celsius seventh and down, is rare in Vietnam highland resort.
Is this beautiful place?


bhswjww

Member






---
Permissions in this forum:
You
cannot
reply to topics in this forum