collected this "supersize" hibiscus in early October 2010. the root spread is 25 inches and the height a bit under 3 feet. the tree was planted in pure cinder and left to recover.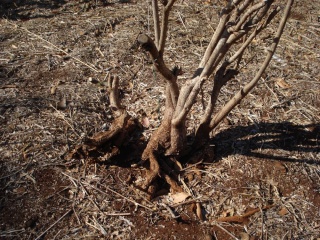 [img]
http://i3[url=http://www.servimg.com/image_preview.php?
[url=http://www.servimg.com/image_preview.php?i=811&u=15061647]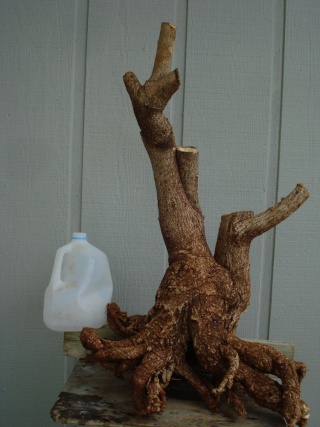 i=806&u=15061647]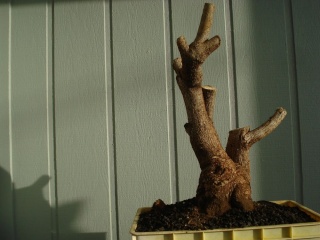 [/url]6.servimg.com/u/f36/15/06/16/47/dsc07511.jpg[/img
][/url]
three months later. January 16, 2011. growing strongly. reduced 12 inches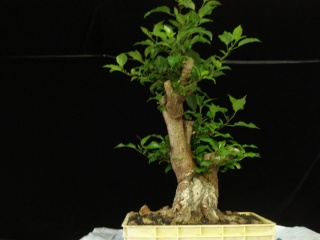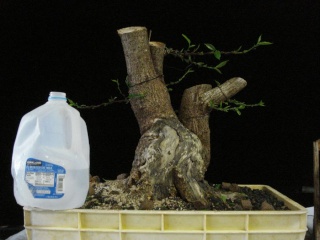 chalk marks future cuts to create taper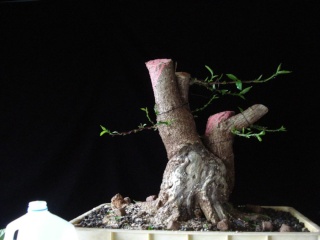 [/url
[url=http://www.servimg.com/image_preview.php?i=810&u=15061647]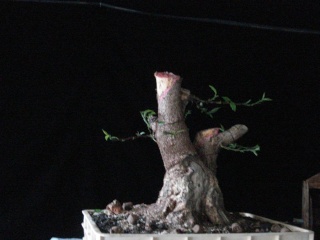 this tree is beautiful and potential
thank for sharing
regards
bigbabol

bigbabol

Member





Dear kauaibonsai

This will become a very, very nice bonsai in the future.

Kind regards Yvonne
Very impressive material.
Keep us posted.
Jerry

Jerry Meislik

Member





thanks folks. I will keep you posted. I am anxious to see what kind of flower this tree will produce. I have two others collected the same day that are doing equally well.
I am happy to see more and more folks sharing tropical bonsai of great beauty and creativity. this is a segment of the worldwide bonsai community that is beginning to emerge and be recognized, to the benefit of bonsai everywhere.


best wishes, sam
Hey Sam.

So what is the species of this hibiscus? Is this rosa-sinensis, the one the rest of us buy from Home Depot and plant in a pot on the patio every summer? The giant flower-behind-the-ear of a pretty Hawaiian girl hibiscus?

Can't wait to see how it turns out!

R

Russell Coker

Member





Hi Sam,

Are you able to get the leaves to reduce on these very much? If so, how much?
hi ryan.

don't really know because this is my first try with flowering hibiscus. what I do see is that new leaves are very small, growing in size as the leaf matures. when the tree develops to a level acceptable for display, I believe it can be shown with small leaves by timing defoliation and the growth of new foliage with the exhibit date. I've done this successfully with grape, the result being a much smaller leaf than normal.

best wishes, sam

---
Permissions in this forum:
You
cannot
reply to topics in this forum