This is the second time I have chopped back this cotoneaster since collecting about 2 years ago. Using Sankofabonsai's Firethorn
http://ibonsaiclub.forumotion.com/t3868-pyracantha-coccinea?
as a guide I think it is now on it's way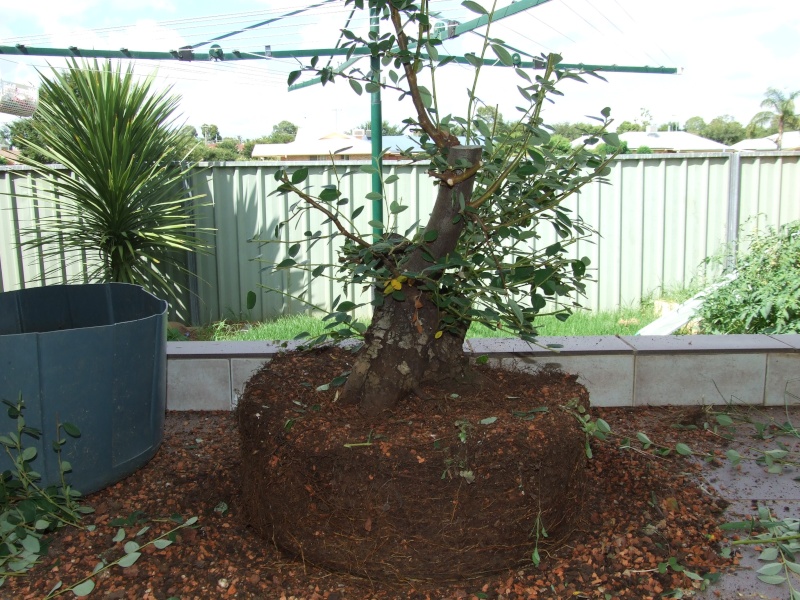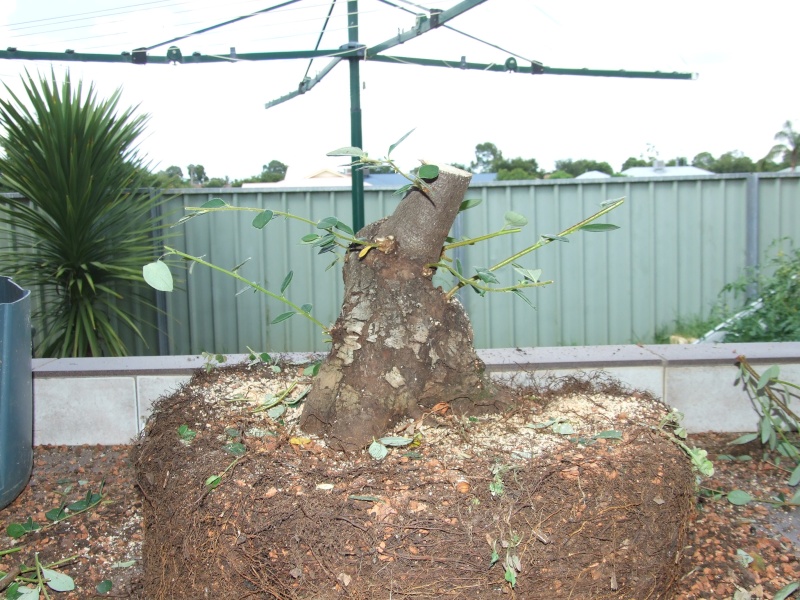 That's going to be a nice one.

Isn't that lowest left-hand branch a bit TOO low?
_________________
Jim Lewis - lewisjk@windstream.net - Western NC - People, when Columbus discovered this country, it was plumb full of nuts and berries. And I'm right here to tell you the berries are just about all gone. Uncle Dave Macon, old-time country musician

JimLewis

Member





Would leaving that lowest left branch encourage more root development on that part of the nebari?
Just wondering. I have one in the ground that is ready for a major pruning to get to this size.
Best, Todd

Todd Ellis

Member





I believed it was too low Jim but figured it was worth keeping for now much for a similar reason that Todd suggests. As a sacrifice branch it may become useful to create some more character at this part of the trunk. If it helped the roots develop better here that would be great too.

An excellent start to this one Brett. Cotoneasters develop so quickly too. Even quicker in Australia I should imagine.
Thanks Will.
Yes after starting out with many cold climate trees (which I still refuse to give up) It is great to work with species that love my climate

I doubt that twig of a branch will do much (if anything) to improve the already swollen base. If it wee mine, I'd rather the tree put its energy somewhere else.
_________________
Jim Lewis - lewisjk@windstream.net - Western NC - People, when Columbus discovered this country, it was plumb full of nuts and berries. And I'm right here to tell you the berries are just about all gone. Uncle Dave Macon, old-time country musician

JimLewis

Member





when you have got a low branch, keep it because its hard to find nice lower branches....this is a sweet start for your tree!~ I can already imagine what it will look like in a matter of years hahah congrats^^

杰遨-jie

Member






---
Permissions in this forum:
You
cannot
reply to topics in this forum