arrival with several others in June of 2008. sharing some pictures just out of the crate. some roots, few branches, no foliage.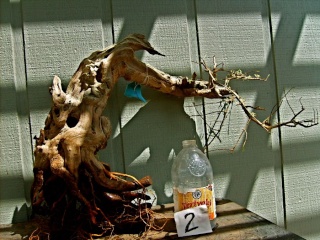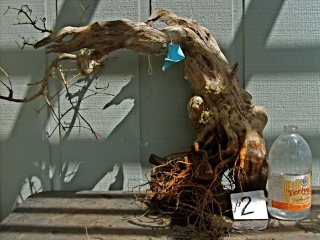 in the largest pot I had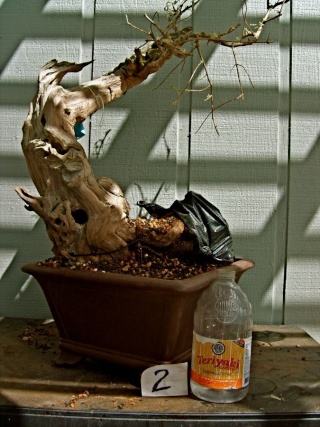 october 2008. the tree is growing strongly. time to work on the trunk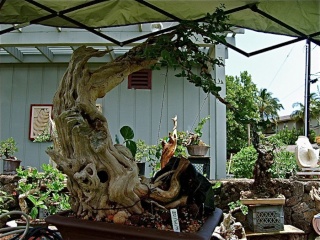 the trunk is hollow, but we have to remove some wood to see inside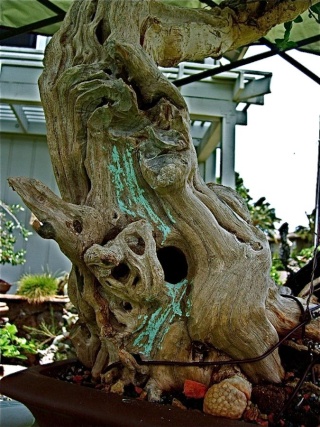 going slow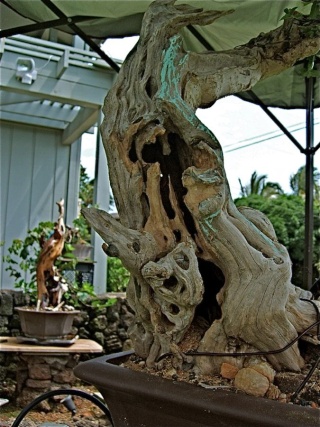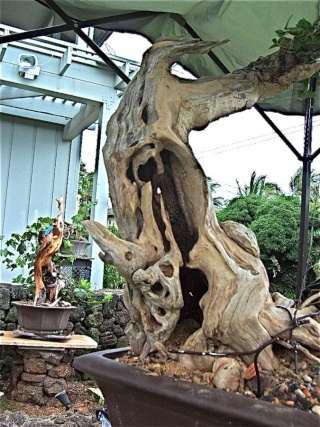 january 2009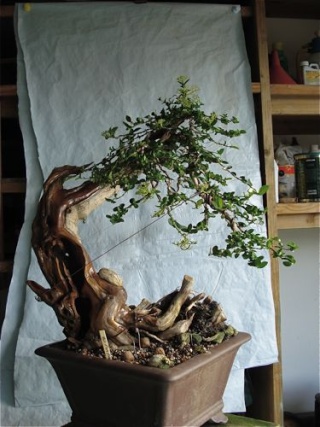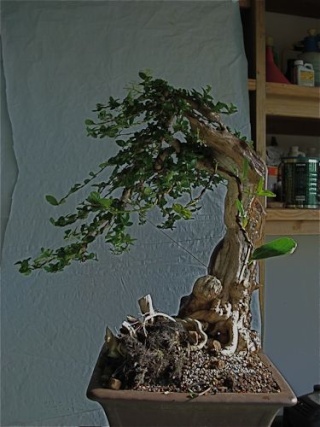 april 2009 rework deadwood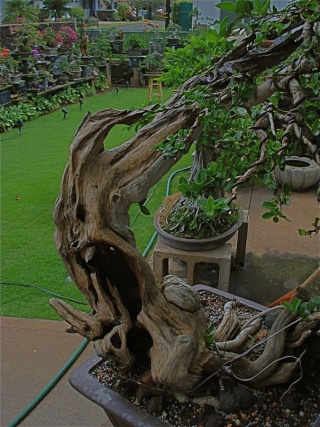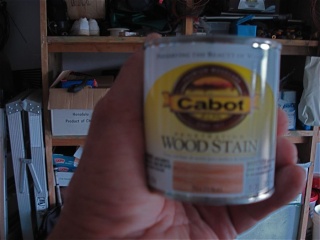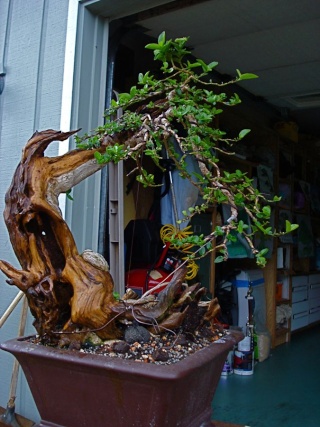 august 2010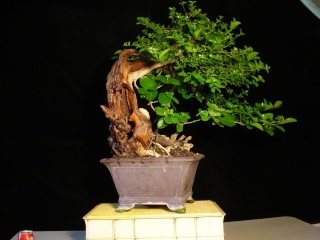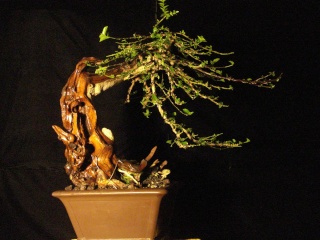 january 2011 partially done. more tomorrow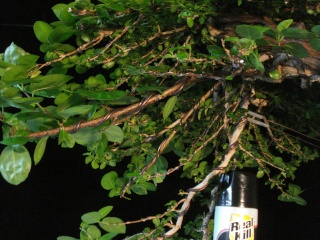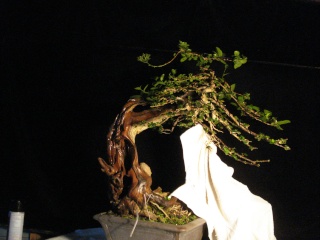 Really remarkable, but I've never seen anyone use woodstain before. Does that act as a preservative?

Orion

Member





a bit unconventional, I'd agree. to answer your question, I am certain the stain does act as a preservative/water repellant, but my main purpose for staining the deadwood is to provide contrast.. ordinarily, the color of premna deadwood is very light - nearly the same color as the live bark. premna deadwood is very hard and does not rot readily. nonetheless, after the stain, I'll periodically treat the wood with liquid beeswax or teak oil. works good.

best wishes, sam
ended the day yesterday with the thought that I'd start day 2 by cutting the lowest branch, the tree would go back on its stand and that'd be that. I 'd chosen this front almost 3 years ago, carved the trunk to match and always believed this was the one and only choice.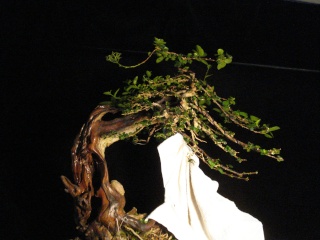 today, the tree was on the turntable, the saw was ready, the big branch was non the verge of being history. for some reason, I hesitated, spun the tree around (which I've done a hundred times), picked up the pot and took it into the garage for some pictures. this is the only front for the past 3 years.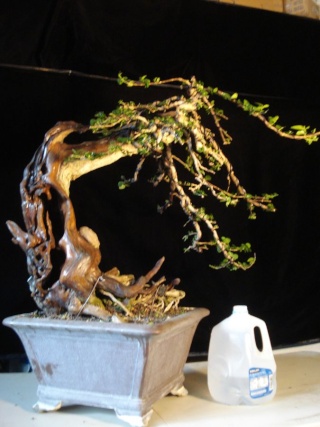 today, for the first time, I saw this.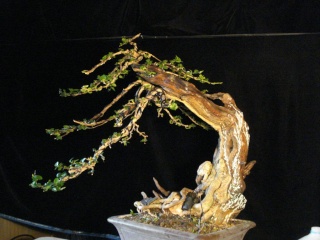 this is the better front. no question. I was just so stuck on the carved look on the other side, I never thought about the back. I could tick off a whole list of reasons. important among them is the pleasing lay of the branches, the straight section of upper trunk is barely noticable, you can see the whole life line, the nebari looks powerful from this side, on and on.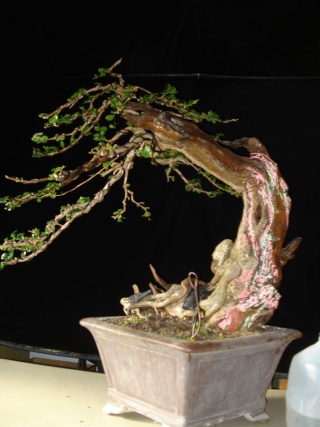 chalk marks the places the trunk will be carved. so yes, there will be a day #3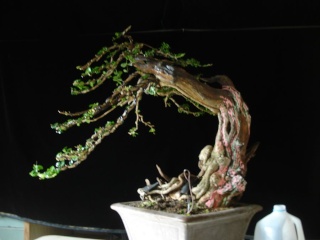 Looking good on either side.
Jerry

Jerry Meislik

Member





Very good development, it's gonna be very beautiful bonsai!!!
Or a 3d beautiful bonsai?
Regards, Miguel Costa
thanks jerry and miguel.

this tree is going to look a lot different in 3 months.

best wishes, sam

---
Permissions in this forum:
You
cannot
reply to topics in this forum