Hi Guys, I like the way the new board is looking.
This is a double trunked Juniper I recently styled. I believe that it is a San Jose (Juniperus chinensis), it was a landscape bush about 2 months ago.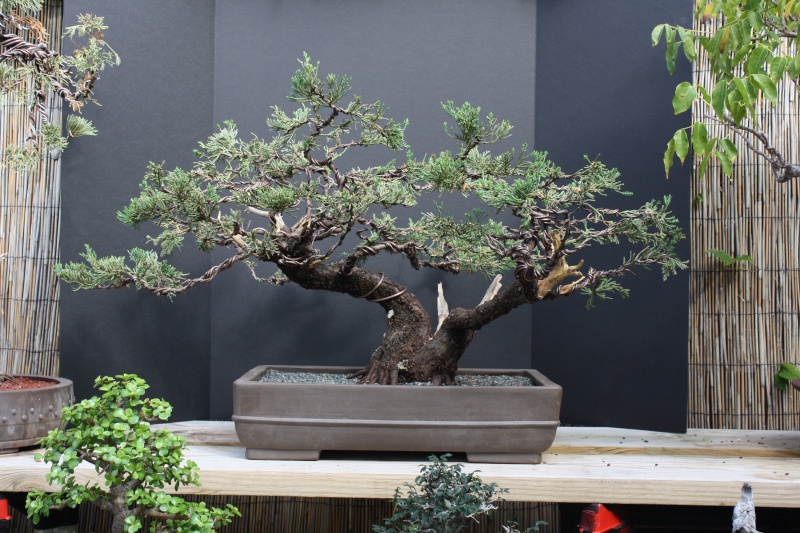 Greg Matthews

Member





I think you need to change the angle of plating a bit. As is, you have a head-on, straight up, "Y" shape, which seldom works. You might give the planting a quarter turn in either direction. or tilt it a bit so the small trunk maybe turns into a large, low branch or at least an almost horizontal trunk.

That said, you've done a nice job.
_________________
Jim Lewis - lewisjk@windstream.net - Western NC - People, when Columbus discovered this country, it was plumb full of nuts and berries. And I'm right here to tell you the berries are just about all gone. Uncle Dave Macon, old-time country musician

JimLewis

Member






Greg Matthews

Member





Going back and reading older posts I found this one.

Consider repotting this instead of turning try angling the trunks so that one is more upright. From the original photo, I would suggest tipping the trunks to the right with the left trunk being more"dominant".

forbey

Jay Gaydosh

Member





Greg,

This tree has beautiful lines, and great potential. I really like the first photo, and the angles, but be sure to work on keeping the heights different. The young tops need to grow and get into better contrast with that great base. But that is the fun....watching that happen under our care ! I'm not sure this is San Jose though. It looks more like Sylvestris to me.

Good luck with it...

Ed Trout
Sorry for my bad eng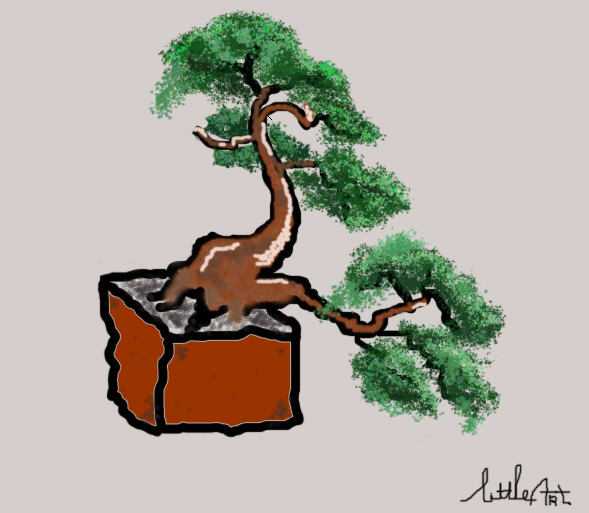 lish but i gave it a twist, nice tree though (just a thought)

littleart-fx

Member





Hi Greg, - I think the left hand trunk in the original picture would make a better tree on its own. It certainly has great movement. Have you thought about removing the right hand trunk completely and carving the base to create a hollow? If your not sure about the hollow, then a simple jin might work just as well.
The amended image tells it own story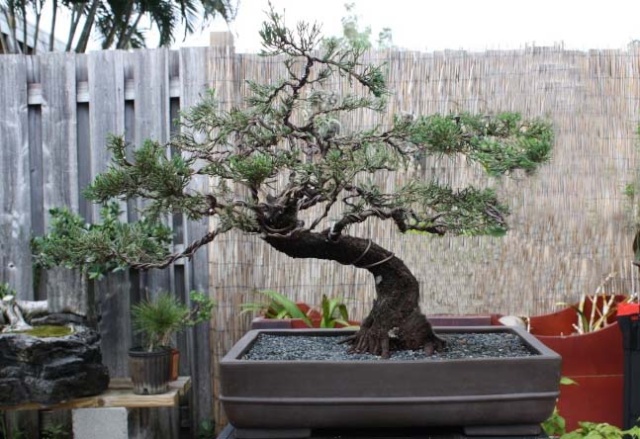 Last edited by Peter Thorne on Fri Jul 24, 2009 5:30 pm; edited 2 times in total

Peter Thorne

Member





Hello Greg
Very difficult to give any "advice" by the pics!
TO ME the tree....with its turn to the backside and back to the front.....and looking at this pic.....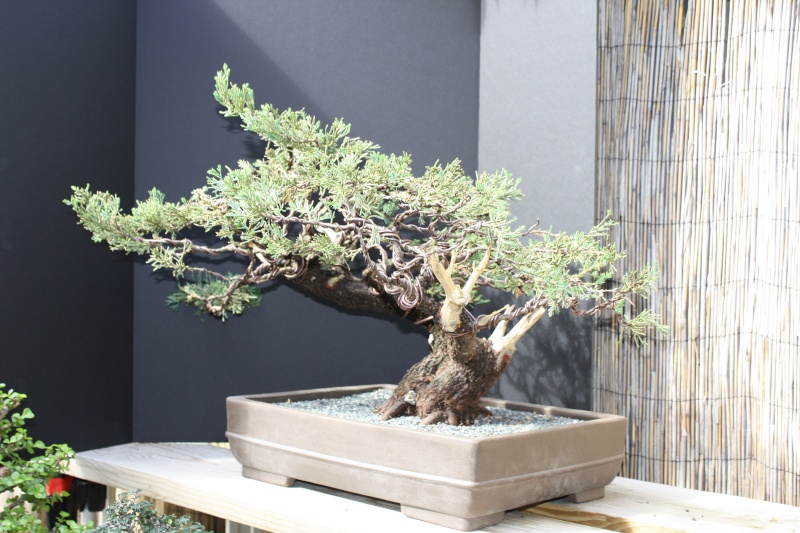 everything says ....HALFKASKADE.....
I'm absolutely sure it can be a fantastic tree in some years time!
Kind regards
Martin

Klaudia & Martin

Member





but wouldn't the two options make it a 1 in a douse n (12) tree?

littleart-fx

Member






---
Permissions in this forum:
You
cannot
reply to topics in this forum