like jun, I'm wrapping things up for 2010 - although on second thought, tomorrow is the 31st, so I actually have another day. spent the second to the last day doing more work on two junipers that arrived on Dec. 24th - a parsons and a green mound.
juniperus chinensis parsonii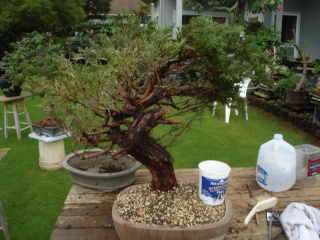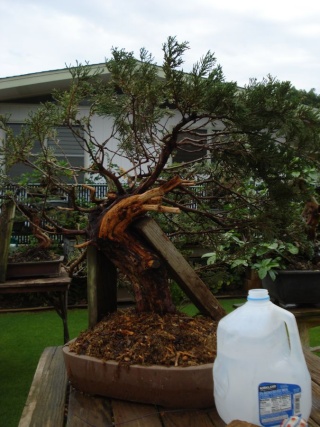 [img]
http://i66.servimg.com/[url=http://www.servimg.com/image_preview.php?i=726&u=15061647]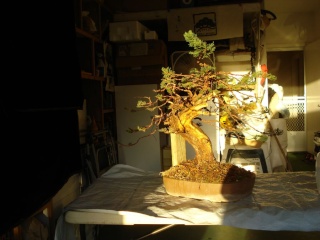 u/f66/15/06/16/47/dsc07910.jpg[/img][/url]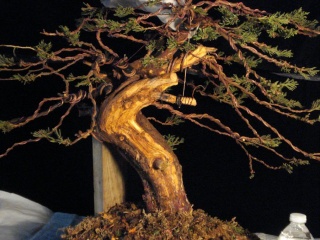 green mound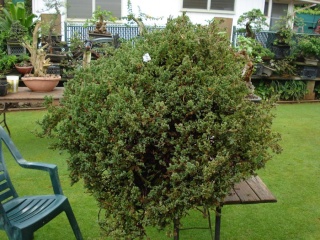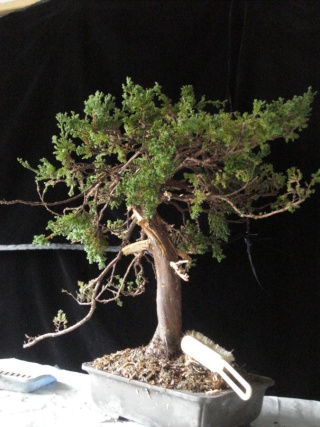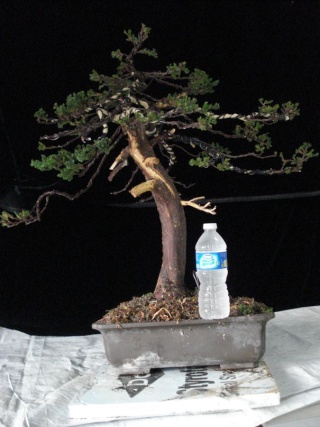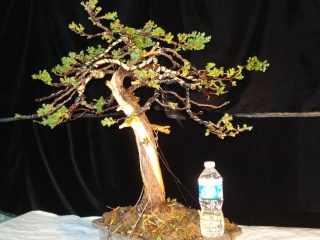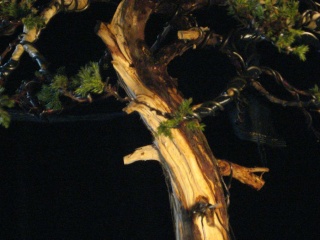 tomorrow's project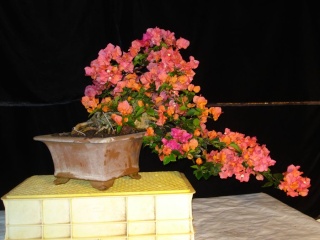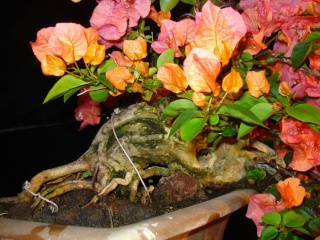 tonite's sky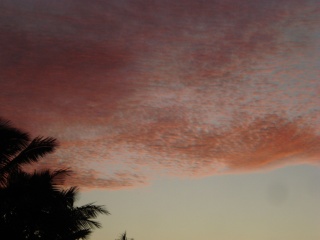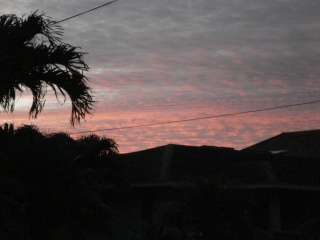 Happy new year Sam!
very nice trees. but do you need to style the bougainvillea? looks very good already. or just some clearing works perhaps?
regards,
jun

Kauaibonsai, I wonder have you got the appropriate ladder for the styling of those palm trees, too?

Blessed and Happy New Year!

my nellie

Member





my nellie wrote:Kauaibonsai, I wonder have you got the appropriate ladder for the styling of those palm trees, too?

Blessed and Happy New Year!
hahaha! I bet Sam can't finish styling those palm's for this year...he still has the bougainvillea for the 31st.
those huge trees lacks taper too...literati is the only way, but other than long ladder Sam got to find huge wires too.

Fantastic pass!!!


my nellie

Member





thanks, nellie and jun. happy new year to you, also.

the bougainvillea needs to be cutback and shortened. I'm working on thicker branches with more movement and much more ramification. development is moving in the right direction. defined pads is a future goal.

weather today is absolutely beautiful. sunny, warm, great day for the beach. last nite's wonderous sky was a precourser. after days of rain, my trees are growing like crazy, they are happy.

best to all,

sam

dorothy7774

Member





Hi Sam,

What a dynamic man you are. Happy New Year.

Old friend,
Budi

Budi Sulistyo

Member





no more time left in 2010 - but we wuz pushing almost to the last minute. did the hedges, cut the lawn, thinned the orange bougainvillea and even pruned two premna microphylla.
created some negative space, oiled the pot.
clip and grow work on two premna. the design for each is set. foliage is reducing nicely. sorry for the busy background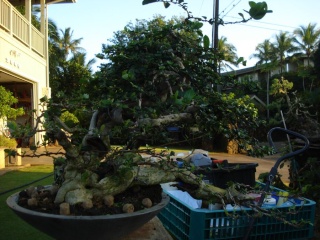 hiya dorothy. yes its me !! if you started the challenge on IBC, the response would be great. glad to see you're active. too much talent to hide for long. your virtual skills are simply amazing. best wishes to you. its like reconnecting with an old friend again.
sam
to budi:
if dynamic means the same as "crazy" then I am "dynamic" (I'm kidding ). thanks. for a guy my age to be called dynamic makes me blush - but I'll take the compliment.
best of luck in 2011. maybe we will meet in Takamatsu. sheila and I will take you to dinner.
sam


to budi:

if dynamic means the same as "crazy" then I am "dynamic" (I'm kidding ). thanks. for a guy my age to be called dynamic makes me blush - but I'll take the compliment.

best of luck in 2011. maybe we will meet in Takamatsu. sheila and I will take you to dinner.

sam

[/quote]

What ever it is I appreciate so much your high spirit and I have to follow your way.
I hope we will meet in Takamatsu. Thanks for the dinner invitation.

Budi

Budi Sulistyo

Member






---
Permissions in this forum:
You
cannot
reply to topics in this forum