I have an queastion for Mr. Krebs..
Old chinese pots, white colour are made of ceramic and ,,bear" a white engoba or is it a porcelain? The photos of pots post on internet look as engoba, but I previously think it´s a porcelain. Thanks.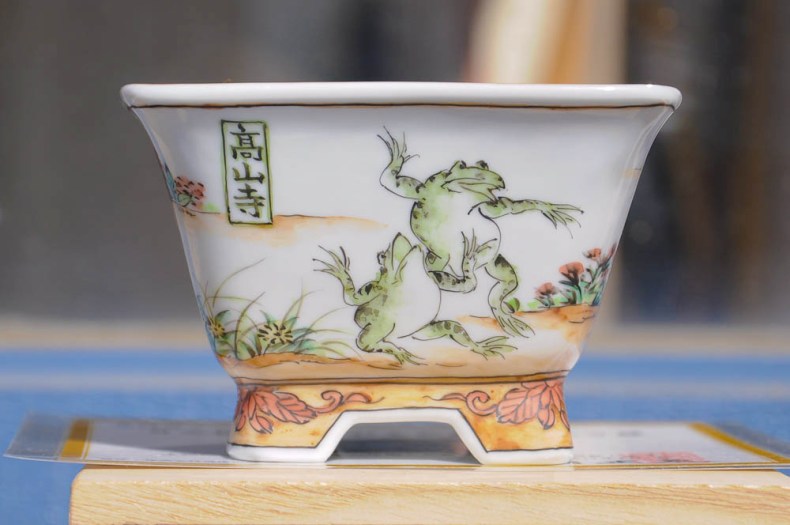 PS: Sorry for my english.
Hi Hugo,
Sorry, my English is also not so good.

The pot on your photo is a Japanese porcelain pot.
The frogs on the pot come from a Japanese fairy tale.
I have also such pottery pots, but that is ceramic, not porcelain.
Here you can read about the history of the frogs.
http://www.peter-krebs.de/index.php?page=underglaze-painding
Best regards
Peter

peter krebs

Member





Hugo

Very much looks like porcelain to me with underglaze painting and a clear glaze on top. If the painting is slightly raised then it may be engobe painting unless the engobe has been inlaid.

Regards

Andy

Stone Monkey

Member





Thank for answers. I see, so, in generaly, pots this type can be porcelain and also ceramic with white engoba. But, from photo, it´s can be difficult discern which technology was use.
Isn't the test of porcelain that it is translucent? Can you see light through it?

_________________
"It is not the strongest of the species that survives, nor the most intelligent. It is the one that is the most adaptable to change." - Charles Darwin.

Kev Bailey

Admin





Hello Hugo,
It is not that difficult.
Your pot is a porcelain art.
Only the pot at about 1300 ° C is burned. Then the images with color glaze (not engobe!) painted, and again fired at about 900°C to 1000°C.

Hi Kev,
there are also quite thick porcelain

Best regards
Peter
_____________________________________________
THE WORLD OF THE POT: http://www.peter-krebs.de/


peter krebs

Member





---
Permissions in this forum:
You
cannot
reply to topics in this forum