California Aiseki Kai
has been advertising its annual show, which starts today & continues through January 2nd at
The Huntington Botanical Gardens and Library
in San Marino (10:30 a.m.-4:30 p.m., closed January 1st).
In a distributed announcement for the exhibit, it is noted:
The collector may find that hidden masterpiece based, in part, on ones life experiences, familiarity of the shapes and styles of viewing stones, persistence and their mood at the moment. Experienced collectors believe that finding one such masterpiece during a year of searching is an achievement, since an ideal stone is a rarity. None-the-less, several masterpiece stones have been found by novice collectors on their first hunt. Two such stones are in the National Collection in Washington, DC.
The more often encountered description is that a suiseki collector might find one 'masterpiece' during a lifetime. I wonder what exceptional specimen of stone appreciation has been found by an IBC collector on a first hunt or even in the first year of 'field (river, mountain, sea, desert et al.) collecting'.

Chris Cochrane

Member





oK cHIS i'LL bITE, My 1st stone, My 1st day, My 1st year, twenty two years ago. Found my "BUDDY" on school field trip to river. Lunch at 1pm after eight hour bus ride. With my feet in the water I put down my sandwich on a rock to open my coke. Saw him staring back at me, I was hooked for life. Like an addict I keep coming bad for more. Exceptional Specimen maybe not, But the experience was. As for the stone, you be the judge...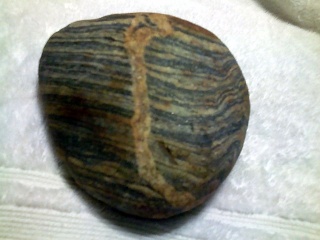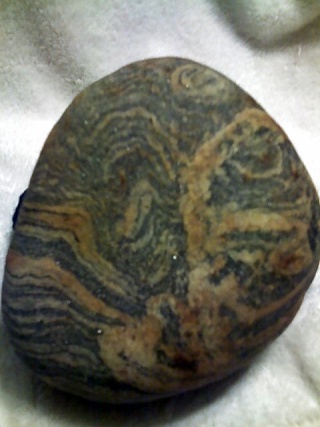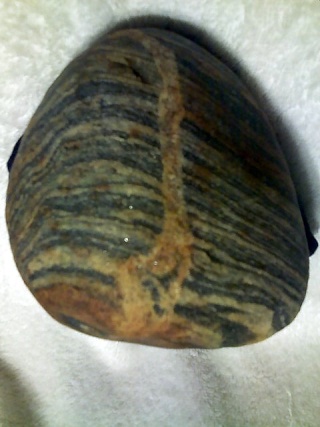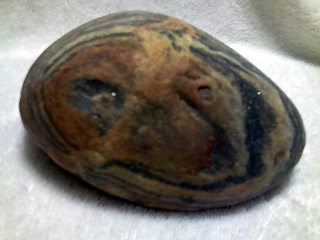 Hi Stonener... Thanks for sharing. I have asked the Exhibits Curator Ked Dell at the National Bonsai & Penjing Museum (Washington DC) about the stones referenced as "first collecting trip" finds. She speculated that one was collected by Peter Bloomer. It is a very elegant plateau stone with a fin on its underside that is creatively mounted while respecting traditional daiza-style. The "fin" under Peter's plateau stone reminds me of a hidden bottom of the famous suiseki Yume no Ukihashi "Hidden Bridge of Dreams." Hidden Bridge of Dreams is always displayed in a legged-tray of bronze filled with white pebbles; its underside is shown in a tea exhibition text.

Larry or Nina Ragle of California Aiseki Kai should know about the two stones referenced. Larry led the committee which selected the original stones comprising the Museum's North American Viewing Stone Collection.

If I identify them, I'll ask the Museum permission to photograph both. Peter's stone is in the book of Museum's stones titled Awakening the Soul.

Chris Cochrane

Member






---
Permissions in this forum:
You
cannot
reply to topics in this forum