Page 2 of 2 •
1, 2

We have had low overnight temps "hovering in the -6c to -9c range for a couple of weeks now. Our coldest was -12c. Average day time temps range in the -1c to 5c. Will, your passion vine snow snake w/ moon photo is lovely.
Salut, Todd

Todd Ellis

Member





After looking at all of your posting of how cold it is and all of the snow..... All I can say is "Lucky I Live In Hawaii!!" If possible, I'll try to send y'all some sunshine!!



A Hui Hou,
-Tim


Hawaiian77

Member





Hi Hawaiian
When I am close to my stove, I can imagine the sunshine, you send this way

.....this night we had beleow 22.5 degress

.
Hi Paul Burke
Your trees are possible stuck to the stand/table outside, so they will be close to impossible to mowe.
If I wanted to thaw up a tree, I would place it indoor, in a dark corner, in a cold room.
Very kind regards Yvonne
Looking at all the pictures and reading through all the posts reminds me of a song by John Denver called SUNSHINE.
To all IBC members and especially those who are in icy conditions...
"
IF I HAD A WISH THAT I COULD WISH.... THEN I'd WISH SUNSHINE ALL THE TIME
" or something like this...
Smile is a good substitute for sunshine

Keep Smiling
Ravi

Ravi Kiran

Member






Paul B (Scotland)

Member





I am still happy to say my trees has not been frozen yet. about 1-2 degrees.
They have no light at all, also the evergreens is kept in the dark....last year they vere in the cellar for 4 months, and the pines was looking exacly the way they vere, when I placed them there....the roots had grown very nice, but the tree above, looked as it had been sleeping....no veak collour, and no growth.
You can see my cellar in my tread "hybernation" ( did I spell this right?)

Kind regards Yvonne
Sorry Paul Burke
"Hibernation" it was

I was too fast.....
We did have -20c on the island of funen Denmark, also did see my trip to my parents in Belgium today disapear on the slippery Danish highway, at the moment its snowing again

Well however I wish you all a merry x-mass and a great 2011.
Peter

landerloos

Member





hi,merry christmas everybody, bit late i know been having problems with google out here. i know what you mean about the weather its our cool season now , drops to 15 c at night, but gets up to about 28c when the sun comes out . not been able to use the pool for a month. seriously though watch the escallonia,s with those temps you re having in the uk, i lost one about 10 yrs ago because i moved house and had no winter protection and it dropped to -15 for 2 weeks , the leaves browned off and it did,nt survive .i certainly dont miss the english winters. regards john
Dear all
After Christmas Greetings from The Netherlands

The temps go up and down here almost by the day.
We had -13*C and + 4*C
AND a lot of snow !!!!!
At the moment its around 0*C and forcast is -9*C in 2 days.
Like to show some winter impressions.
Kind regards
Morea
Winterwalk with doggie and oldest son :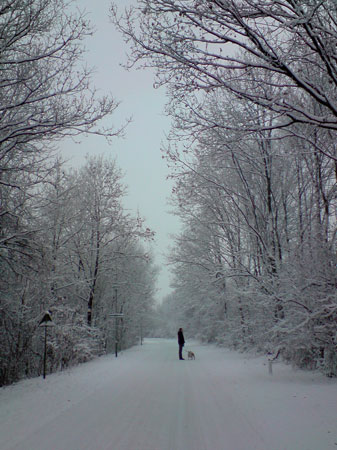 In the garden :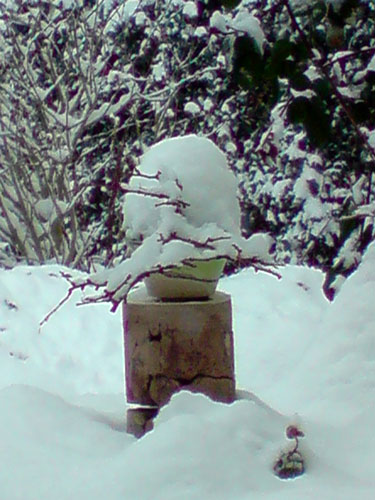 Morea

Member





Page 2 of 2 •
1, 2

---
Permissions in this forum:
You
cannot
reply to topics in this forum