santa came to my house in a UPS truck the other day
assisted by one of his elves in disguise
without a word, they left 3 large cartons in my yard.
curiosity got the better of me even though I knew I should wait. so I decided to open only one box. and what to my wondering eyes did appear, but a massive pre-bonsai parsons juniper!
all thoughts of waiting for christmas disappeared in a frenzy. the other two boxes were torn open. guess what was inside? a huge procumbens nana and an equally large green mound juniper. both grown in ground for bonsai.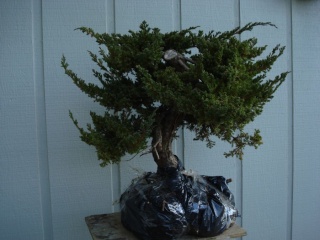 the trees were green and healthy. some branches needed to be removed to open the thick canopies to the warm hawaiian sun and breeze. the first tree to get a haircut was the green mound. thinning underway.
next up was the parsons. thinning branches revealed a really nice trunk. front #1
front #2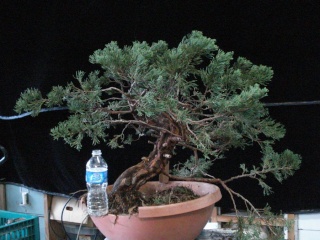 last was the procumbens nana. a BIG boy
procumbens nana are slow growing, so a trunk this size means many years in the ground
the last job - today - was to get the trees in pots. green mound. fronts #1 and #2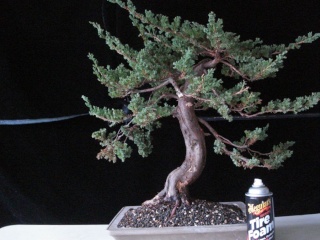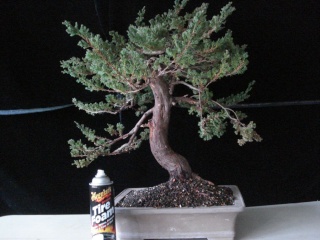 parsons. front #1 and front #2
procumbens nana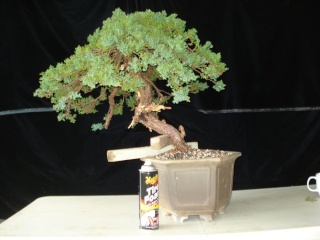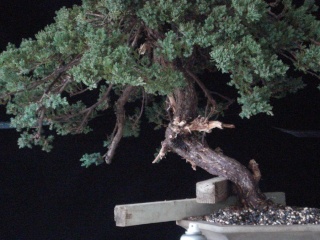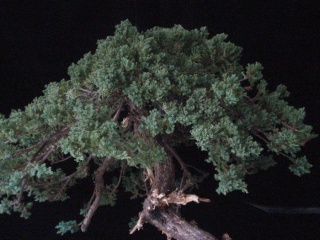 Howzit Cuz,
Looks like you've been a good boy this year!!


You got some nice trees. Merry Christmas!!
A Hui Hou,
-Tim


Hawaiian77

Member





Kauai,

Wow, you get Christmas early on your side. I am not allowed to touch my gifts until the 25th, at 5.00 a.m in the morning - ha ha. Great trees ! Season's Greetings from my side of the Tropics, where Santa vacations after Xmas.

Might I add, impressively safe neighbourhood, all those trees in the front yard and no electric fence.
Buone Natale.
Khaimraj [ I have never seen a white Christmas, my Christmas is so green ........ calypso song - Mighty Sparrow ]

Khaimraj Seepersad

Member





Seems I need a bigger stocking nex year If I would receive one of those.

A very nice start for christmas.

Jonas

Jonas Freeman

Member





North Pole Yamadori.

Very nice. You must of been very good this year.
I love how when a box is marked this side up they deliver them upside down.

Are these from Lowes or only the boxes from Lowes?

Rob Kempinski

Member





Very good indeed. You must be chuffed.

happy holidays to all. thanks for responding to my foolish posts. there's still a little humor left in these old bones. anyway, thanks to you guys, again, all across the world. my palms are itching to work on the new arrivals, after they recover and get strong again.

be safe everyone.

sam

---
Permissions in this forum:
You
cannot
reply to topics in this forum