Hi IBC.
might need to post this here also.
chinese elms are not tropicals, I'm thinking on what may causes for the leaves to turn dark green then becomes brittle then form cracks. I take this stage as a sign to defoliate my elms. but I don't have scientific knowledge on the cause of these turning dark green leaves then becoming brittle but not falling off.
base on my experience with my elms if the leaves were not removed no new shoots/leaves forms and some branches dies.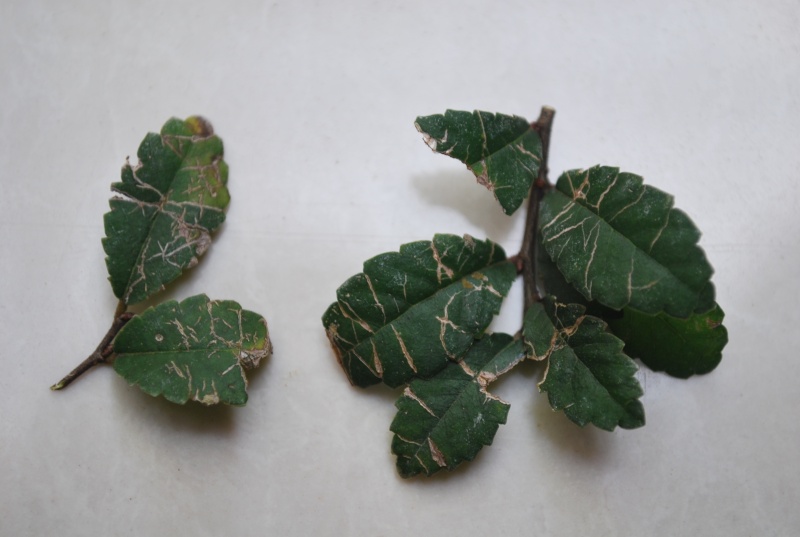 your answers might help also someday with non tropicals sent to hot and humid climate like ours.
regards,
jun

No leaf lives forever. Evergreens are not (on a leaf-by-leaf basis) evergreen. In mild-temperate zones (North and Central Florida, for instance, and I assume in other cool, but not cold climes) Chinese elms act like evergreens. Up where I live and north of here, they lose their leaves ove winter.

You don't have winters, but leaves still get old. How they get old probably happens differently where you are than here too. I'd guess that these leaves are just tired. Sometimes branches get that way too.
_________________
Jim Lewis - lewisjk@windstream.net - Western NC - People, when Columbus discovered this country, it was plumb full of nuts and berries. And I'm right here to tell you the berries are just about all gone. Uncle Dave Macon, old-time country musician

JimLewis

Member





Thank you Jim.
my thought on it also. that's why I defoliate my elms every year or when it seems deemed necessary. some people here with elms just wait for the leaves of their elms to fall (and those leaves are though sometimes they stays there for years) , and most of the time they do not defoliate elms. specially those those doing clip and grow methods for elms, which causes death of trees.
regards,
jun

Jun,

my Catlin elm, does the leaf cracking bit, sometimes twice a year, and I know by just touching the leaf / leaves that it is time to defoliate. Often, they turn yellow and just drop off. Same for the Southern Chinese elms. I have never had an elm just die or branches dry up, unless broken.

I believe because the world as far as Alaska was millions of years ago, warm sub-tropical, some trees have the genetic ability to adapt to the true tropics. See the information available on the Celtis africana, on the seacoasts of Africa and their range. Perhaps with time we may have Ulmus and Celtis that have re-adapted to the tropics.

Anyhow, my older elms are at least 25 years old and still going strong.
Khaimraj

* What about my Japanese Black Pines ???????

Khaimraj Seepersad

Member






---
Permissions in this forum:
You
cannot
reply to topics in this forum