I found this small crabapple growing among other weeds by my work, and I want to know if it is worth collecting this spring or not. The two thick red lines are where I thought the tree should be pruned. And the arrows indicate the direction of future growth. The small red circle shows the bud where the future leader will grow from.
The thing that really caught my attention was the flare at the base which is around 2.5".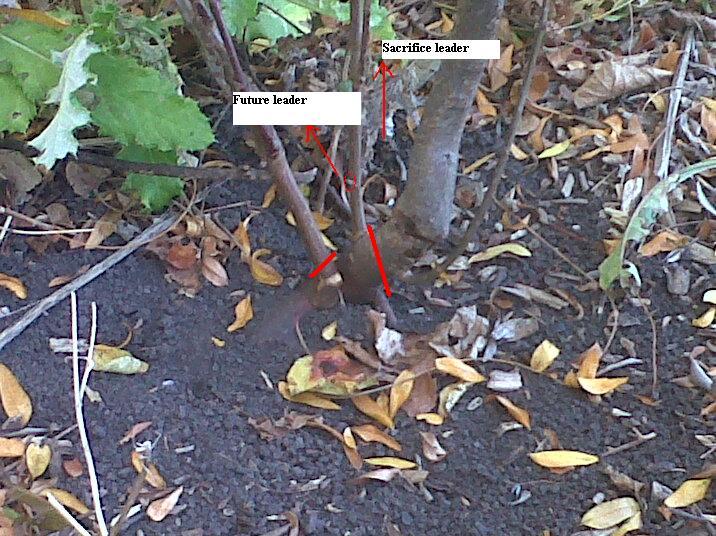 From my experience of crabapples, they bud out wildly when pruned hard in early spring. So I am not too concerned about branch placement at this time.
Thanks,
AH
Well i am no expert, but i dont know that i would be so quick to chop it that low. Will take a long time for the new leader to get any size. I was thinking cut it an inch or 2 above the bend in the trunk and see what pops out there. I know its kinda straight but it does have some movement and a little taper. just a thought.
Here is the same crabapple from the previous picture that I collected last month:
Hopefully, the sacrifice branch will help in thickening the trunk right above the chop, and the other two shoots on the left will develop into rest of the tree. The base and nebari are buried in the turface.
This will probably be a 3 to 5 year development before it goes in a smaller pot.
- S

---
Permissions in this forum:
You
cannot
reply to topics in this forum