for jun, and anybody else interested, i dont have many photos of my old collection,most of them were in books and i,v got the books but not any photos ,but here,s some i found to show jun . i only had about 10 trees and when i sold them they paid for my house in thailand, hope you enjoy. regards john .[img]
[/img][img]
[/img][img]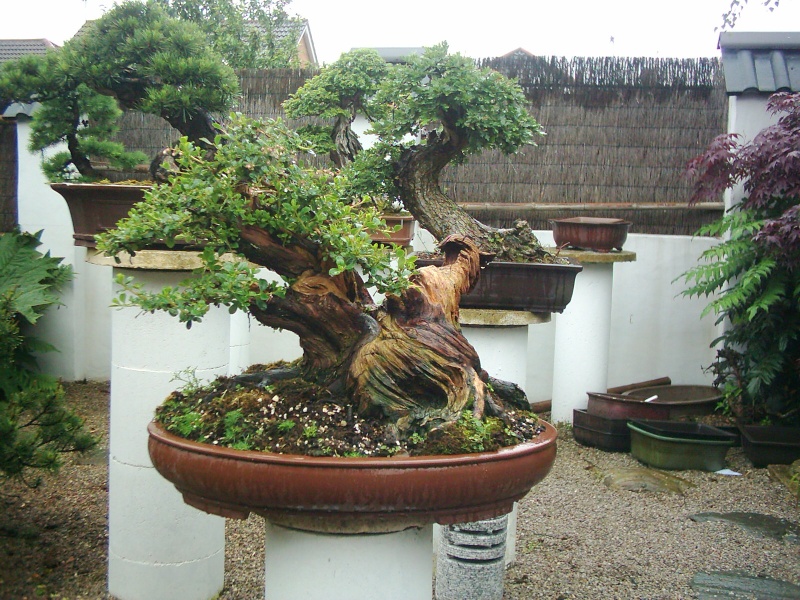 [/img] ps the last pic is the escallonia half finished that was in the gingko no.5
those are very exquisite trees John...superb quality. my kind of trees.i hope you can give me some lessons when you get here.
regards,
jun

These are excellent specimens, indeed!
Lucky buyers!

my nellie

Member





Very nice trees indeed! Must have been hard to let them go...

Hans Vleugels

Member





Beautiful John, Thanks for sharing.

Ian Young

Member





I REALLY LIKE the first tree..i am sure it took a very long time to make it the way it is...very good job,,thanks for posting...take care john
Ah. So John555leonard is Mr Oakton. I don't know you but I know your trees and have admired them for a long time. The carving on the Escalonia reminds me of Kev Willsons earlier work? Very good whoever did it. I had a couple of goes at Jaqueline Hillier Elm in my early days and found them really difficult. Red Spider Mite used to dine out on mine on a regular basis and the branches would snap if you looked at them. Thanks for showing.

---
Permissions in this forum:
You
cannot
reply to topics in this forum