I recently aquired this shrub from a friend.
Can anyone identify this for me as I dont think the label is correct
Thanks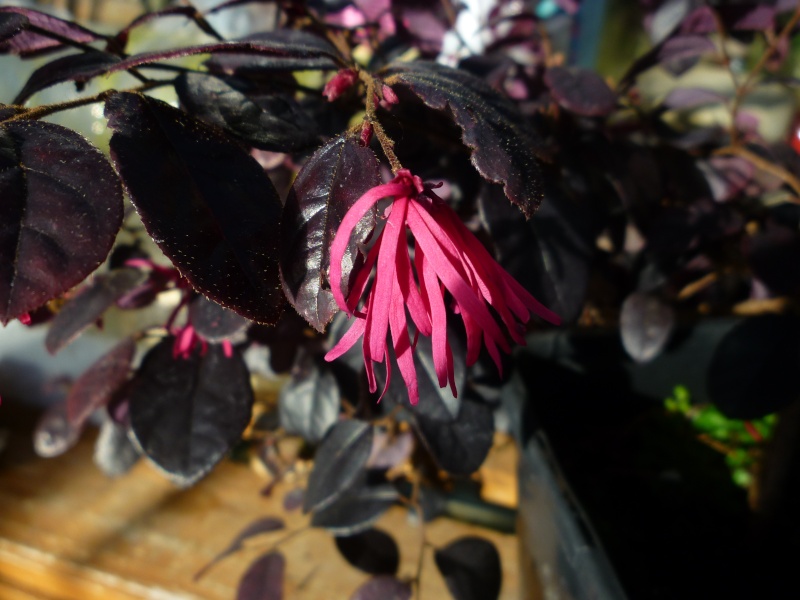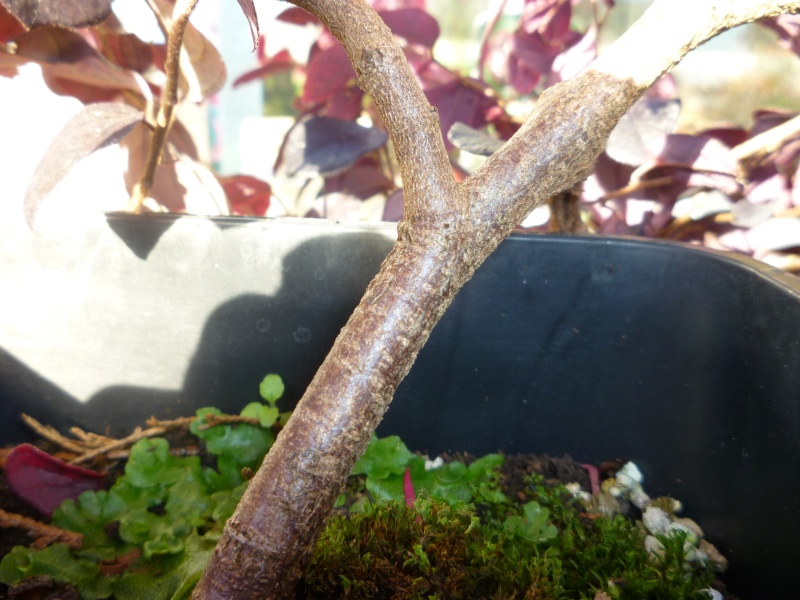 Last edited by toggsie on Wed Nov 24, 2010 2:00 pm; edited 2 times in total (Reason for editing : pics not shown)

toggsie

Member





You're waaaaaaaay off. It's one of the (many) purple leafed Loropetalums.

R

Russell Coker

Member





Thanks Russell - I now have somewhere to start looking - I thought that the old label was wrong!

toggsie

Member





You are most welcome!

There are several named varieties with slightly different foliage colors (not always obvious) and mature sizes/shapes. The problem is that they all look pretty much the same in a nursery can, except for the dwarf groundcover varieties. If you were in the USA I'd say start with 'zhuzhou' and 'changs ruby', as they are the most common. In an unmolested landscape one is taller growing and the other has a little more width - but I can't remember which.

Here in the South (zn 8b), this is probably one of the most misplanted and butchered large shrubs/small trees we have. It can be found at any "big box" store's garden center as a tight meatball of a shrub, and it gets planted like it's going to stay just like that. (think boxwood) If left alone, which almost never happens, you end up with a real beauty in the garden - big, but stunning in full bloom.

Also, that purple foliage color is much more intense with plenty of fertilizer. They fade to a really ugly color when they're hungry, like me.

R
Last edited by Russell Coker on Wed Nov 24, 2010 5:42 pm; edited 1 time in total

Russell Coker

Member





Thanks again Russell
I have just downloaded 'How to grow and care for this shrub' from the Internet so will post again in the future on its progress towards a Bonsai. together with any trials and tribulations along the way.
Barrie

toggsie

Member





The Loropetalums are also know as "Chinese Fringe Flower". They will survive in the ground in Zone 7, but prefer warmer zones. For Bonsai culture (i.e in a pot), they do not tolerate freezing temperatures well.

Todd Ellis

Member





Thankyou for your post Todd.
Freezing weather and snow is forcast in the UK currently so I guess that an extra blanket around the pot won't go amiss.
I must admit that I quite like this bush but then again I am a sucker for bonsai with flowers and colours.
Best wishes
Barrie

toggsie

Member





---
Permissions in this forum:
You
cannot
reply to topics in this forum