This morning I took my dog, Henry, with me to scrounge around for some fresh pine straw to mulch some beds at my house. We headed out to the piney hills on the south-west side of town, an area that was developed in the 40's and 50's. I noticed that the old highway patrol station was abandoned, so it looked like a good place to check out. I had always admired the big juniper out front anyway, so now I could get a good look.
When I drove around to the back of the building, I found this pile of carcasses...
Someone had started at one end of the hedge with a chain saw and mowed down every one of them. I wanted to throw up, and Henry peed on them in disgust.
Check out a few of the "could have beens"...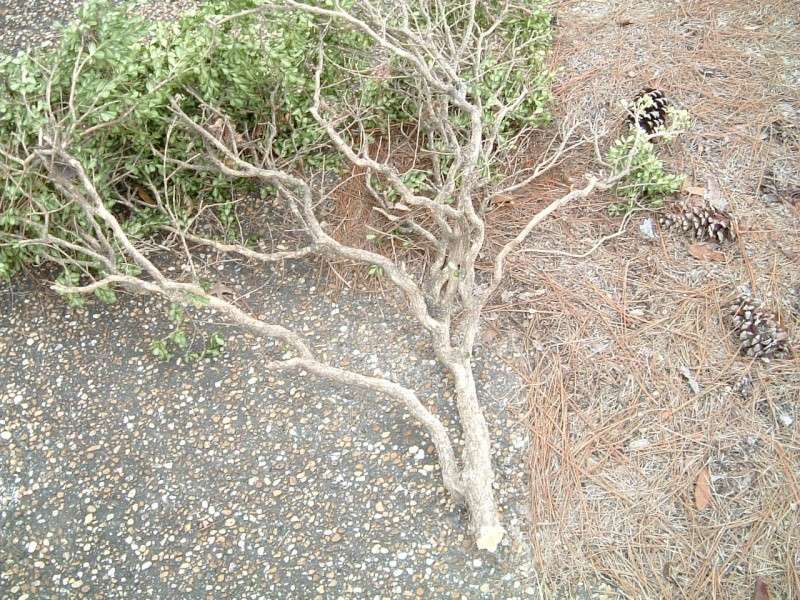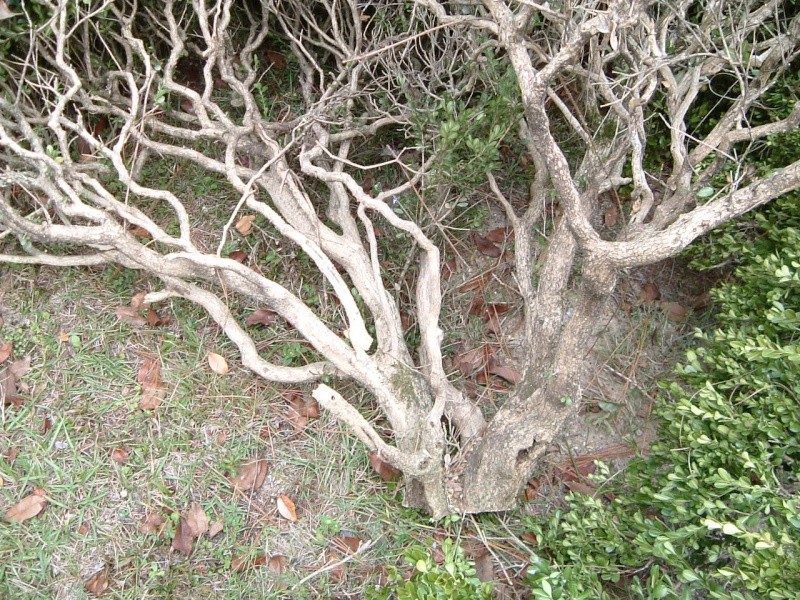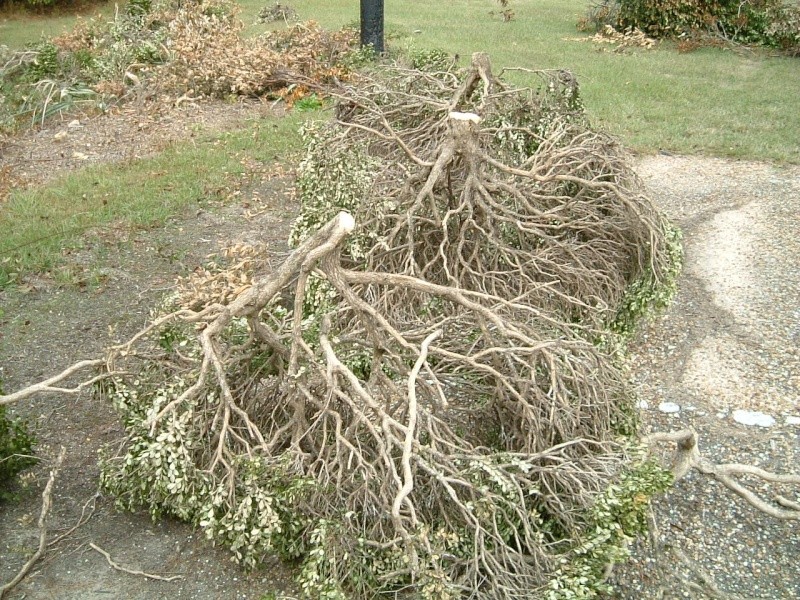 And here's the big juniper, they haven't gotten to it - yet.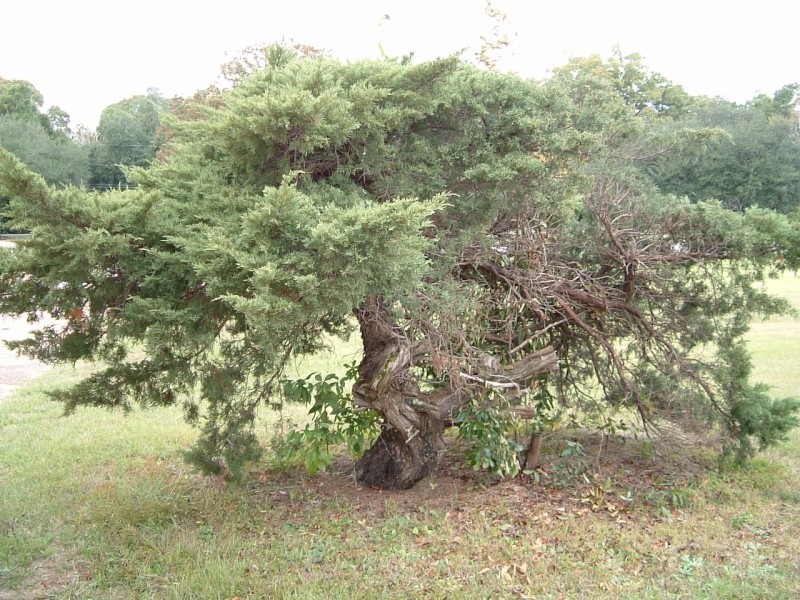 Needless to say, it was a dismal start to the day.
R

Russell Coker

Member





What a pity Russel. Is there anyway you can gain permission for the Juniper? If its too big, it would make a fantastic garden tree.
I agree with Will. You need to get permission to collect the big Juni before someone floors it. Even if it's too big for you and you don't fancy it in your garden, someone somewhere will be willing to give it a shot. Kerching!

Seriously though, how often has this happened to us? There's nothing worse than that feeling of what could have been. *slips a consoling arm around Russell's shoulder*

Harleyrider

Member





Hi Russell
Yes, it's a pity, but because I already ran Juniper for permission or to repurchase or replacement. Several times I ran this for the trees, and mostly successfully. Good luck.
Pavel

Pavel Slovák

Member





Hi Russel,
unfortunately, this happens a lot down here in South Florida. You find that nice little potential digging area. You are inquiring about permits and before you know it they have bulldozed everything to the ground just to build one of those high volume trades at prices that are
considerably at variance with intrinsic values.
We also call them
speculative manias
or
building bubbles
..
Same thing happened by the way with the
tulips
in 1637:
Tulip mania or tulipomania was a period in the Dutch Golden Age during which contract prices for bulbs of the recently introduced tulip reached extraordinarily high levels and then suddenly collapsed. At the peak of tulip mania in February 1637, some single tulip bulbs sold for more than 10 times the annual income of a skilled craftsman. It is generally considered the first recorded speculative bubble (or economic bubble).
(Quote Wikipedia)
Ain't that something..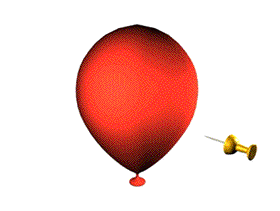 -dorothy

dorothy7774

Member





Hi RUssell,
What a waste,other people go out of their way to preserve moyher nature & here comes the CARELESS,soon our children's children won't see what we have seen,same all over thw world,here in our country almost 95% are ILLEGAL,much worst here people care less,I hope someday they will be more responsible and get CAUGHT..thanks for sharing R...may it awaken us,,,

Till then,
Alex

ogie

Member





Thanks Dorothy,
Sad thing is we've all seen it before, and God knows we'll see it again, unfortunately. These old boxwoods are so wonderful for our "live oak style", it's almost too easy. Check this out...
My oak...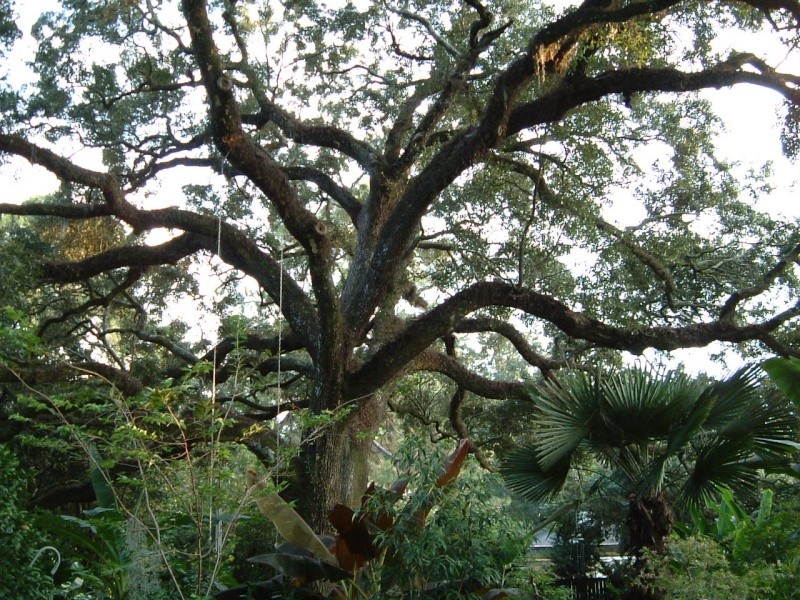 My almost boxwood...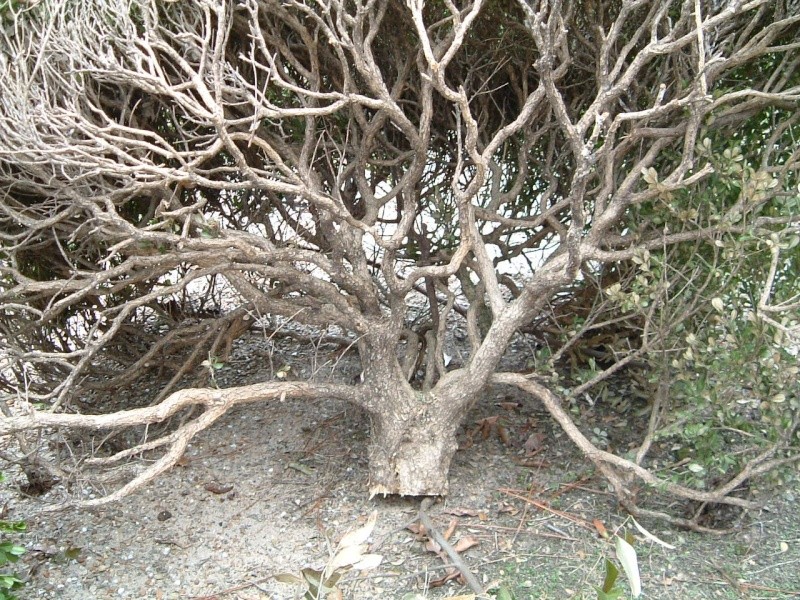 What more can you ask for than idiot-proof bonsai?
Here's one I had been working on, then the entire bottom half died. Crap!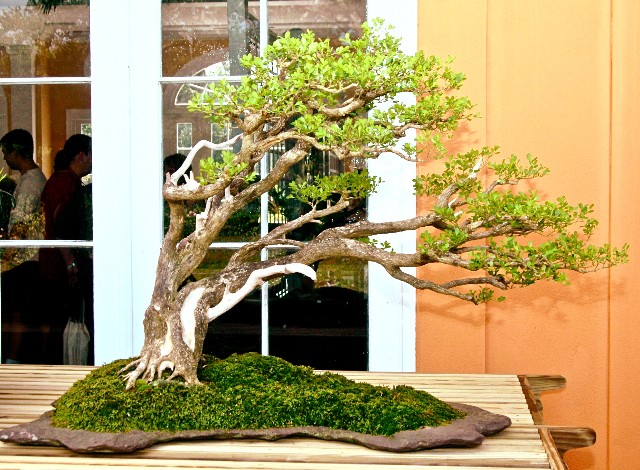 As for that juniper, guys, we have terrible luck digging those things, even smallish ones. This one is taller than me, and bigger around. In this sandy soil there is no way to get a decent ball, and all of the roots are a mile long. If time were no factor I could start doing some work to bring some feeder roots back in, but I don't see that happening. Even if I could get it out of the ground I don't know how I'd move it.
Russell

Russell Coker

Member






---
Permissions in this forum:
You
cannot
reply to topics in this forum