Wes-Bradshaw

Member





Hi Wes... I'm guessing the mat is a table place-mat for food. If so, the length is very good for appreciation. Can you photograph the stone on the same place-mat from directly above it (preferably not too close as it would distort the image) & from one end (again, not too close-- e.g. at least three feet & preferably more separation). For one shot only, a stone is best seen from its front yet high enough to look over its upper surface and gauge its depth (usually ~ 12-18 degrees above the stone's plane).

Do you have a strong preference for keeping the stone whole rather than cutting a protrusion from its bottom?

For suiseki in Japanese-style, light colored limestone is not ideal. Acid-washed or otherwise processed stones are also not ideal for suiseki. For international viewing stones, the color is not important & off-white (like black) might be considered a preferable choice for imagining many colors. Chinese garden stones of limestone with similar color are highly valued.

You'll have to learn & decide for yourself what is acceptable... and the groups with whom you share your stones will affect its acceptability. Stone enthusiasm as a tradition rests on the inventions/conventions of their collectors over time. IBC is open & welcoming to enthusiasm for this stone, though not everyone will be enthusiastic. We all carry some baggage & preferences to the table, so a direct answer to a stone you should collect is not simple. The stones you collect will reflect your appreciation, & the last collected stone will likely be different than your first.

This stone recalls a mountain landscape view, it appears whole (with no fresh breaks or any cracks) and it of good size for display. It also has a variety of distractions that good mounting (in a tray or fitted wood seat) might cure.

It is possible that you could change its surface to jet black with an acid-wash (extremely hazardous) or hard buffing, but it would only be accomplished by testing. Stones with processed surfaces have little interest for many suiseki or viewing stone enthusiasts as they seem unnatural & unbearably common due to the processing. There is not a single answer to this reaction, but only uncommonly apt stones will be appreciated by almost all enthusiasts. Mounting will be as important as the stone itself in deciding acceptability.

Hope that helps. Admittedly, it is not a clear answer.

Chris Cochrane

Member





Hello and thanks for the detailed reply. Finding black stone in NW Arkansas is about as hard as it must be to find Ponderosa pine growing in Kuwait, haha. The only black stone I have found are Shale, there is some grey but it is mainly whites, browns and oranges. I didn't realize the color of stones could be changed, food for thought I guess. This stone is pretty smooth , smoother than most I have pulled from the water here. Finding Suiseki shapes takes only a couple of quick minutes here, but the materials and color liked I mentioned before is a far cry from the standards. I guess I am stuck between a rock and a hard place.
I don't have an issue with altering the stones base to fit the furniture, mainly I am just curious if this one is worth all the effort, kinda like the student asking his school teacher to check his work I guess.
[img]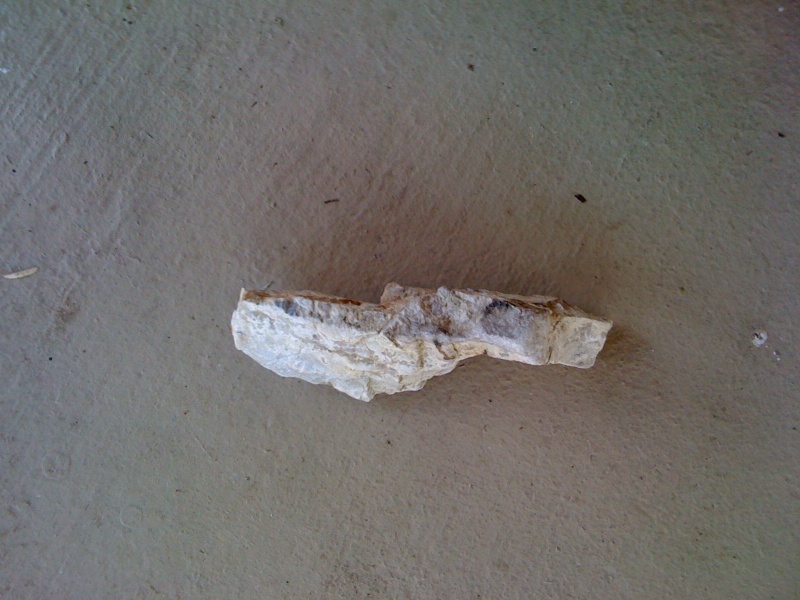 [/img][url=[url=http://www.servimg.com/image_
[/url][/url][url=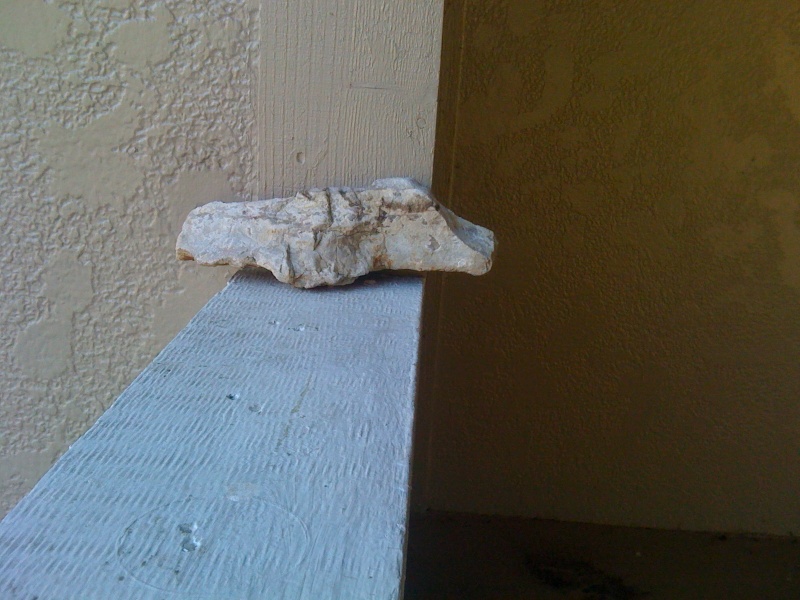 ][url=http://www.servimg.com/image_preview.php?i=6&u=15873107][img]
http://i67.servim

Wes-Bradshaw

Member





Hi Wes... The illustrated stone has an obvious broken section when seen from above and several "slopes" fall vertically rather than expanding toward the mountain's foot. It doesn't look like a mountain with worn, soft contours and an expanding mountain foot when viewed in 3 dimensions. You might look for stones resembling Chinese scholar rocks (or garden stones, if large enough) that could be mounted vertically.

Choose stones with soft contours and avoid stones with sharp edges or textured areas which signal breaks which have not worn to smoothness.

Chris Cochrane

Member





Ok I see, what you are saying is the top was broken off and then began to wear smoother, that is the break you are talking about? I would have never even realized that without some help there. Thanks.

Wes-Bradshaw

Member





Hi Wes... Yes, that is the break. It is noticed because of its straight (though wearing) edges & texture that is different from more weathered parts of the stone. FWIW, the iron (rust colored) staining will probably disappear if you leave the stone out to weather. My stones are scattered among bonsai & when I have one with stains, I leave that side exposed to daily watering, sunshine & weather. The strain usually disappears-- though slowly.

On rock hounds websites, you can also learn to make poultices to draw out stains from stones.

Chris Cochrane

Member






---
Permissions in this forum:
You
cannot
reply to topics in this forum