Hi everyone.
I wanted to see what advice and or opinions anyone has for future styling of this Scotts Pine. I got it at the fall Toronto Bonsai Society show. It's a 4" trunk diameter and 31" tall. I know the first branch is alot higher then the traditional 1/3 the height, but I really like the movement of the trunk. I've been thinking I could develope it as a literali. Or else encourage some growth for height, but then the trunk would look thinner. What do you think?
Thanks, Mike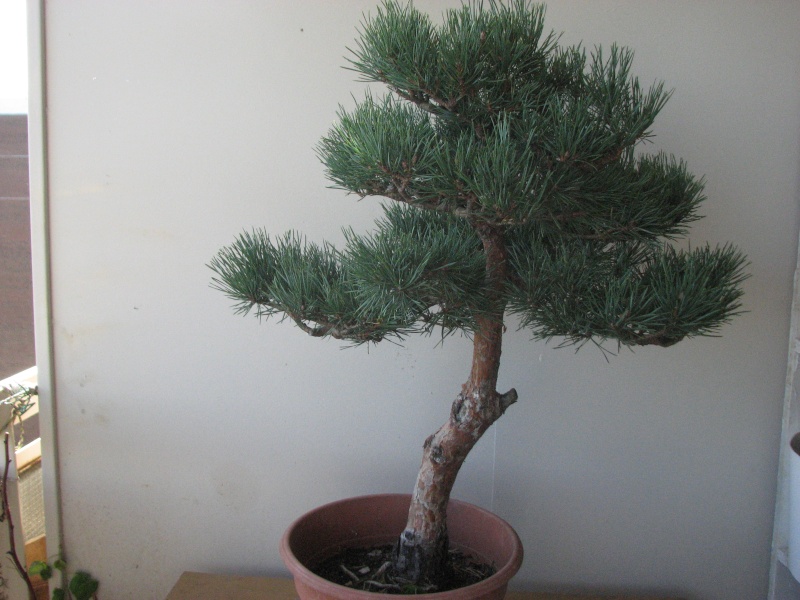 review.php?

MikeG

Member





Its very hard to see if there is a literati hidden somewhere because of the dense growth.
Is there a branch with a lott of character you maybe could pull of a literati with only keeping that one branch.

Peter

landerloos

Member





Yeah, Literati was the first thing that came to my mind, too. I suppose you could try to style it into some kind of slanted shape.
_________________
Jim Lewis - lewisjk@windstream.net - Western NC - People, when Columbus discovered this country, it was plumb full of nuts and berries. And I'm right here to tell you the berries are just about all gone. Uncle Dave Macon, old-time country musician

JimLewis

Member





Literati is definately your best option. Consider looking at pictures of Penjing for some inspiration. This looks like a nice piece of material!

Todd Ellis

Member





Thanks for the input. I'm pretty sure I'll follow your advice. I'm going to find it hard taking clippers to such great foliage. I've read that now is the best time for hard pruning pines, as the bleeding and scaring is less, due to the colder temps. But I think I'll wait untill next year after I get a better look at the root structure, and really decide what the front of the tree will be.

Thanks, Mike

MikeG

Member






---
Permissions in this forum:
You
cannot
reply to topics in this forum