Need to clean it more but it looks so much better than before. The first photo, is the front and it has a nice hollow that could use a tree? Second the back?
Cheers
G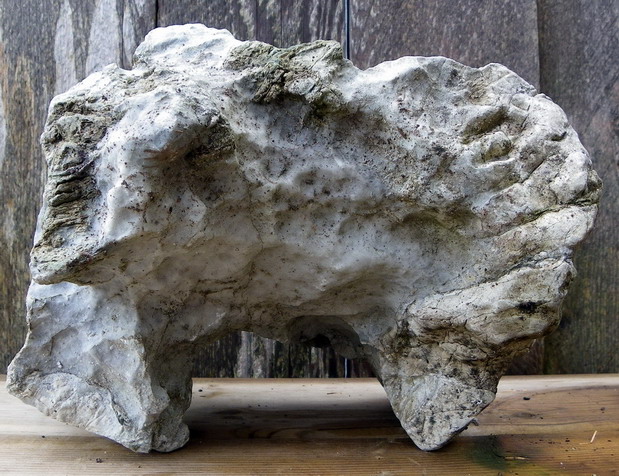 gman

Member





Hi Gman... Is this from a Vancouver limestone karst pit north of Campbell River. This was the source of stones found by Anton Nijhuis. Anton owned mineral rights to large remote areas &, perhaps, he still does. He kept larger stones with their buff-to gray, weathered shell that resembles Taihu garden rocks. For desktop-sized stones, Anton often dipped them in paint-stripper strength (for cleaning masonry) Muriatic acid. It is VERY corrosive but the stone's surface bubbles away to leave a hard-finish, jet black surface with calcite inclusions (often narrow, bright-white threads, but sometimes wide-white ribbons or patches) seen across the the limestone surface. You should test a throw-away sample before trying it on as stone as interesting as this specimen.

Some limestone specimens I've collected in Virginia have similar characteristics. Another member of my stone club collects limestone from Maryland which turns jet-black after dipping in acid. Much limestone in Virginia melts or etches in a strong acid bath. The limestone which seems more resistant has perhaps begun turning into marble; it is very heavy. I am not skilled in geology so my theory of 'partially-marblized (metamorphed) limestone' could easily be wrong

Chris Cochrane

Member





Nice! The first image reminds me of the Trojan horse.

A closer look at the second image also shows me a horse. Facing right, its neck sweeps down in a graceful arc, the mane cascading downwards. It's head is twisted backwards while it nibbles at it's foreleg, perhaps in annoyance at a fly bite. The eye is clearly visible.

Harleyrider

Member





Hi and thanks Chris, This piece came from the west coast of Vancouver Island, from Hisnit Inlet where a large seam is marble and someone is quarrying.
Anton and I started up a local Bonsai club and he's taken me to both his claims around here. He still has lots of stones but his main focus these days are his trees.
Hi Harley Rider, it took me a while .....but I do see the horse. After looking at it again maybe I should stand it up the other way and use the arch to harbour a tree?
Cheers Graham


gman

Member





Please give my best wishes to Anton & Marcie. Traveling with Anton through the landscape is an education-- he sees a lot based on broad & deep experience and shares it generously.
Is Anton living, again, at Campbell River?
Metamorphosed-limestone archways (should be imagined "in water")...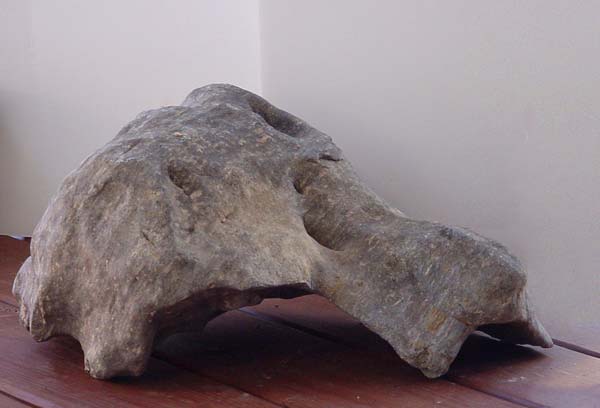 Metamorphosed-limestone crag & archway in large marble tray (36"/91 cm)...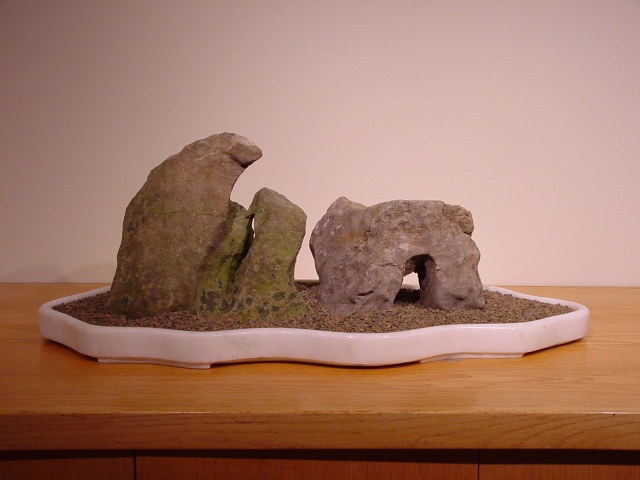 Chris Cochrane

Member






---
Permissions in this forum:
You
cannot
reply to topics in this forum