I got a few ones from my father. He bought them a week ago, and thought I might be interested. I liked them, even if they are s shaped.
I have restyled one of them a bit, wiring some branches, and thinning a bit out. I have no idea what type of trees they are, and would love it if you could help me out. Im also wondering about repotting. My plan was to just let them be over winter, and keeping them in my windowsill. I think one of them might be ready for a repot, for the roots circle the inside of the pot a bit. But spring sounds more secure for me. They dont look like much atm, but Im always happy for any tree I can get.
Starting with number one.
From the top.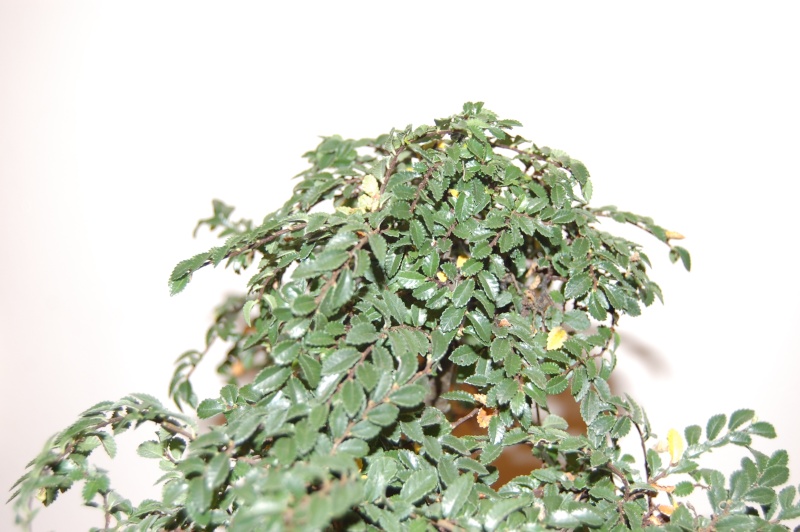 Closeup of the foliage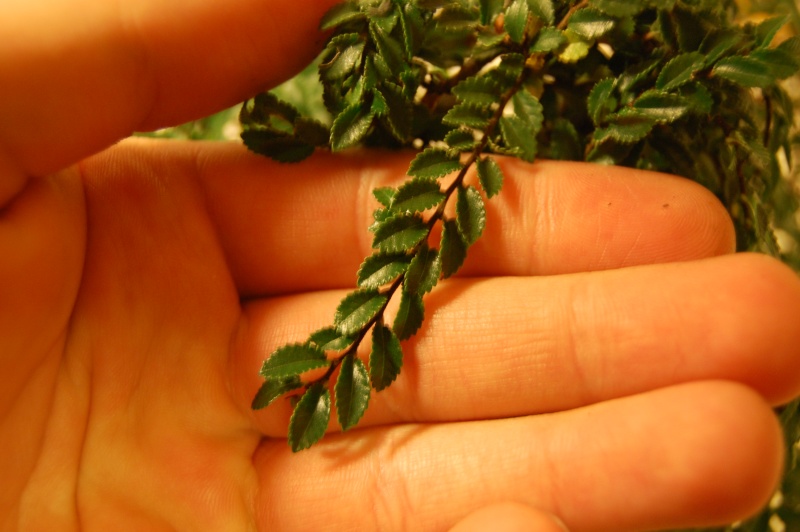 I can lift the entire tree right out of the pot...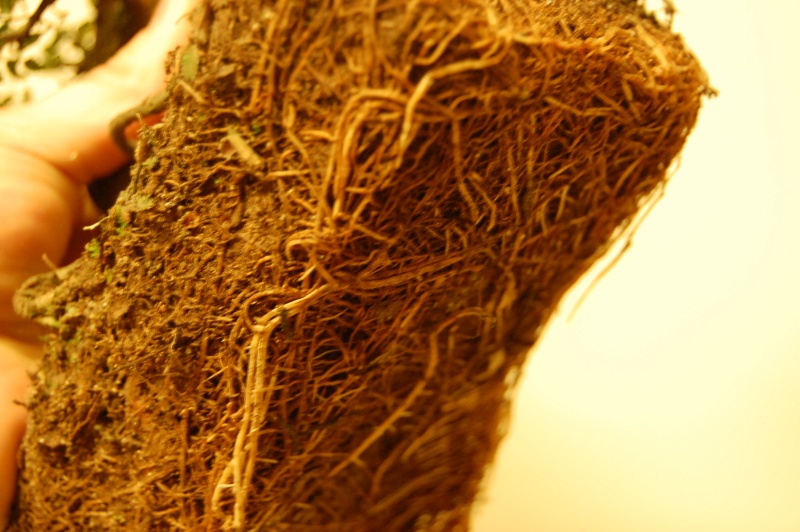 And the pot its in. You can see there is nearly no dirt left when I lift out the tree. I didnt have to use any force at all.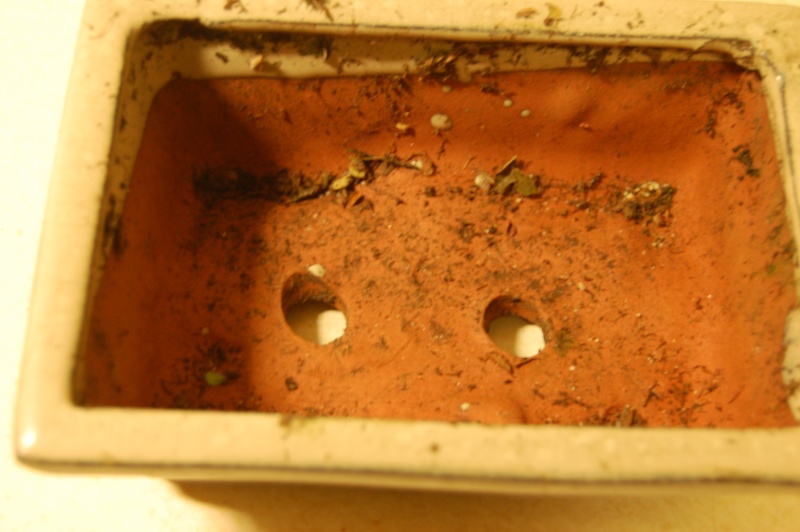 And then its the secon tree. Which I did a bit work on. To me, it got alot better. Most branches pointed upwards. Photos dont do it justice though, as it never does. It looks much better when you actually see the movement on the branches. The lower will be allowed to grow, so its right compared to the upper brances. They are just thin shoots atm.
Foliage. Thee leaves are thin and wobbly.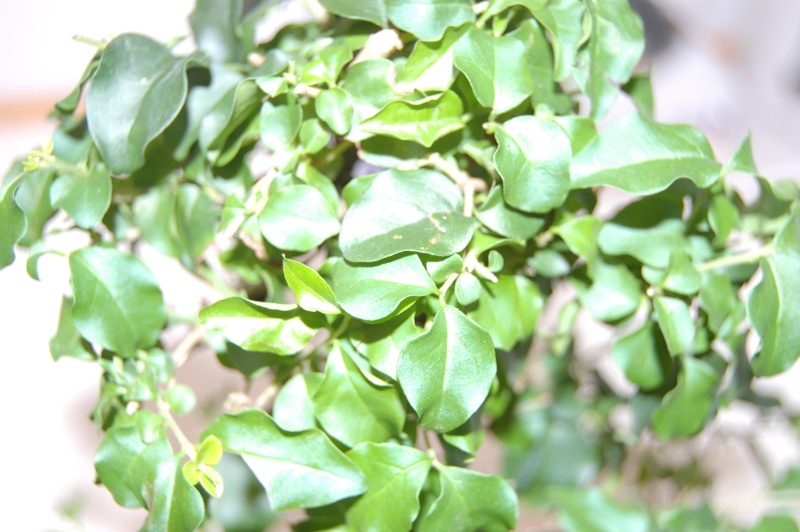 Whole tree, what I see as the new front. And dont comment my wiring. I know its no good. Its hard not to break anything..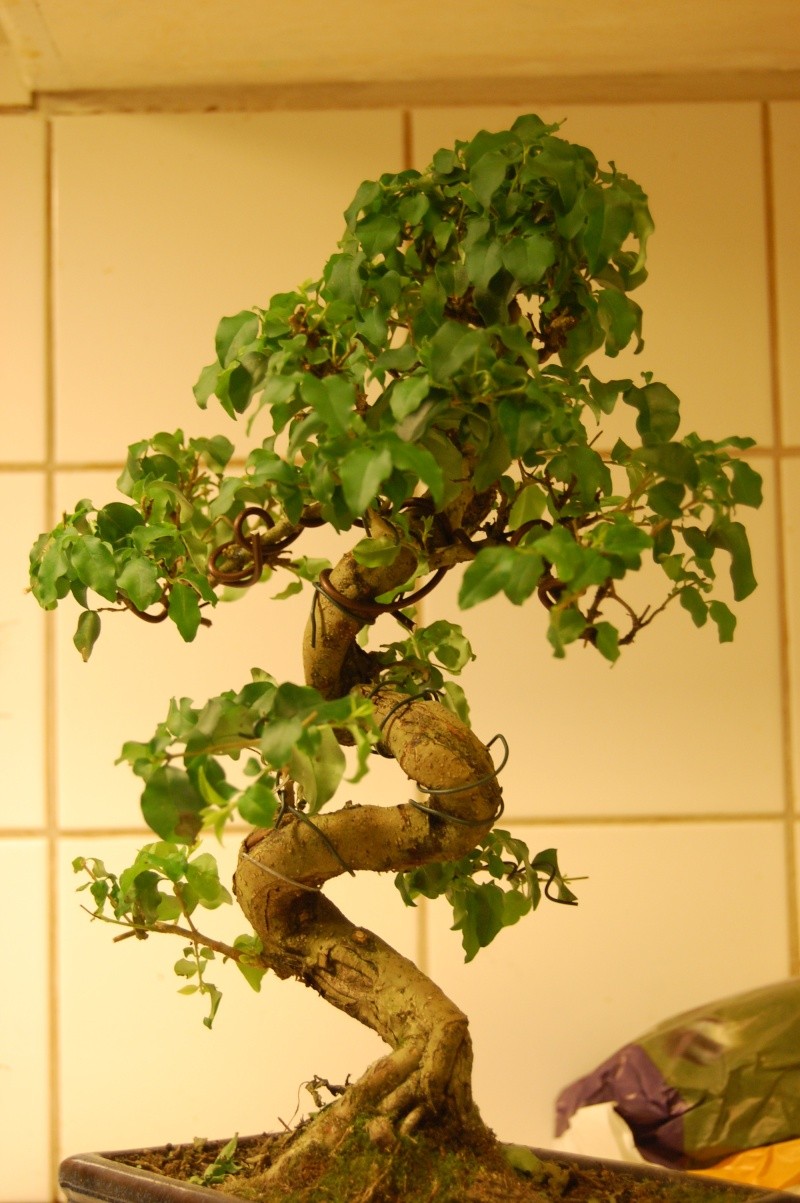 One of the leaves.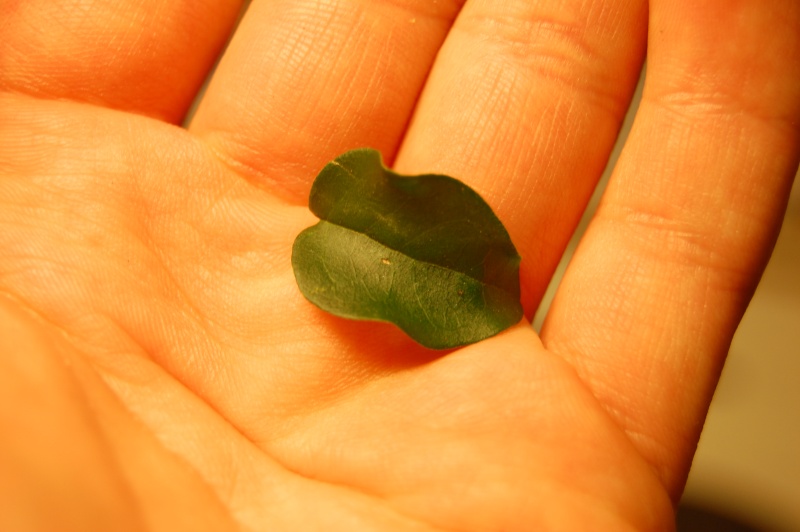 Any feedback will be appriciated.
Thanks.
Storm.

Storm

Member





Hi Storm. First is a dwarf form of Chinese Elm, probably Hokkaido and they are really hardy trees. Often sold as indoor but mine sit out on benches all year around. Don't worry about the roots and all the soil lifting out with the tree. That is what happens with most trees when they have been in the pot for long enough. If it is allowed to get cold enough, it will drop all of its leaves this winter. It should be repotted next spring just as the buds start to awaken.

I'm unsure of the second. Looks like a tropical, so someone will speak up soon.

_________________
"It is not the strongest of the species that survives, nor the most intelligent. It is the one that is the most adaptable to change." - Charles Darwin.

Kev Bailey

Admin





I don't have an ID for the second tree, but if I were you I would remove the wire. It does not look to have a purpose.
The second looks like Bougainvillea to me, although it seems strange that one would be found in Norway!

jersanct

Member





its more than likely to be a chinese privet (LIGUSTRUM SINENSE) , its ok outside in summer but not in winter

tim stubbs

Member





It's a privet. Ligustrum sinensis. They're good trees for bonsai.

I don't like all the huge S-bends in the trunk. If it was mine, I'd start an air layer in the middle of the topmost bend, then when it was removed, I'd do a couple of others at each of the other bends. You'd get 3-4 smallish trees out of one tree that way.

Look at trees in the woods near you. They just don't grow with those kinds of bends in them.
_________________
Jim Lewis - lewisjk@windstream.net - Western NC - People, when Columbus discovered this country, it was plumb full of nuts and berries. And I'm right here to tell you the berries are just about all gone. Uncle Dave Macon, old-time country musician

JimLewis

Member





Thanks all.
I know Jim, but when its like that I just do what I can at that time. I havent done airlayering before, and tbh, im a bit afraid to kill my tree instead. Ive tried to get some new branches further down the trunk on my ficus, by cutting a different branch, and then placing it in the desired place. Never gotten it to work.
So, I just do what I can with the s shaped and go from there. I dont actually mind having some like that. Just trying to make sure the yamadori is fatter and bigger.
I appriciate the suggestion, and I might do that when ive practiced a bit.

Storm

Member





The only thing that might die on an air layer to one of these, is the layer itself (and done in the spring that should not happen). The bottom part of the tree will NOT die from that operation, and this tree will look better if shortened in any event.
_________________
Jim Lewis - lewisjk@windstream.net - Western NC - People, when Columbus discovered this country, it was plumb full of nuts and berries. And I'm right here to tell you the berries are just about all gone. Uncle Dave Macon, old-time country musician

JimLewis

Member





Storm,

watch the wires on the Ligustrum, normally they respond very well to just clip and grow. Try some cuttings.

Could you re-shoot those tree so we could see them as a whole, they look very attractive.
Thanks.
Khaimraj
Last edited by Khaimraj Seepersad on Sun Nov 07, 2010 3:53 pm; edited 1 time in total (Reason for editing : you are too macoshus - wrong info)

Khaimraj Seepersad

Member






---
Permissions in this forum:
You
cannot
reply to topics in this forum