The Bonsai Society of Brevard Florida, USA, is having a bonsai show at the local zoo. This is the zoo where we maintain a permanent bonsai exhibit. It's not a juried show - all comers welcome with the main goal of educating the public about bonsai. We will get several thousand visitors over the weekend.
I plan to show a 3 point display of a Parsons Juniper (Junipersus parsonii), a Firethorn (Pyracantha sp.) complementary plant and an accent of Tiff Eagle Bermuda grass ( a grass used for golf course greens in Florida.)
I'll try to get a shot of the actual display but here are some of the components prior to the show.
Here is the Parsons Juniper - about 20 inches tall. Original source landscape material from a cutting. Pot by Dale Cochoy. I like how the applied feature of the pot carries the shari theme to the pot.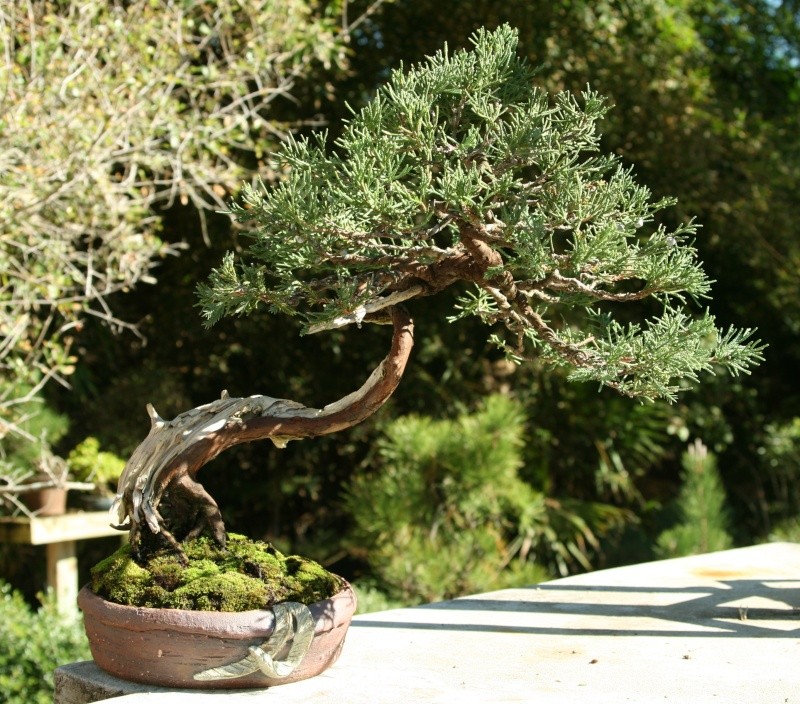 The complementary plant will be a shohin Firethorn full of berries.
This was a cutting that I imported from Japan in 2000. Pot by Sara Rayner.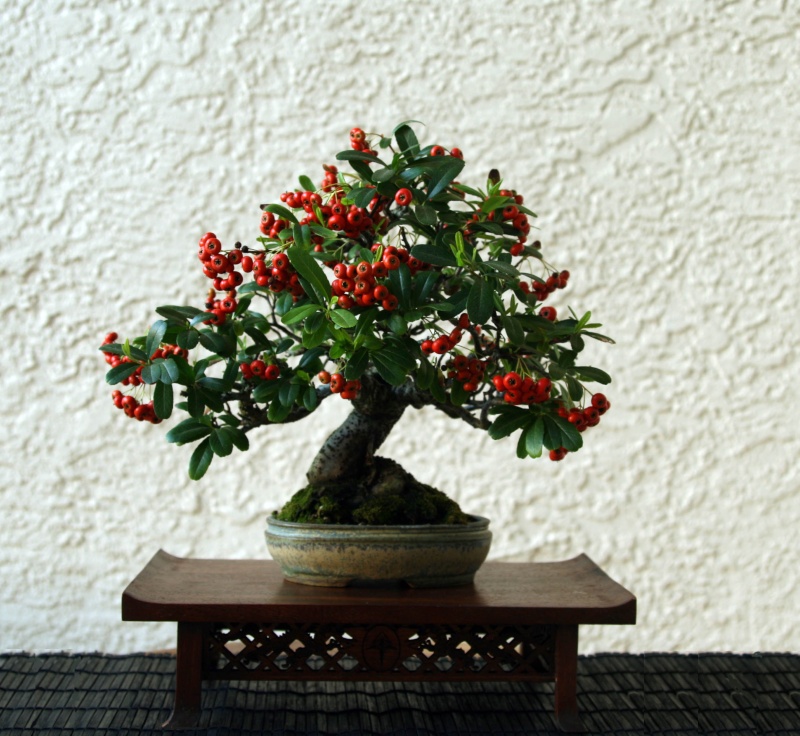 I hope to post some photos from the show.

Rob Kempinski

Member





That is a cool mating of that pot (that folks passed on for quite a while ) and the juniper curve and shari. I gotta save this picture! Be sure to post one once displayed.

Dale

Dale Cochoy

Member





I like the Firethorn Rob. nice pot combination too.
goodluck with the exhibit, I hope the herbivore wont munch your displays.


regards,
jun

Very nice trees!

I like the juniper/pot combo, except I am not a fan of the feature on the juniper pot, just my taste. Nice shari on the juniper! My only suggestions are more developing of the firethorn, which I am sure you will achieve with time, and a bigger pot, at least lengthwise.

Nice stuff,
Andrew

shimsuki

Member





Rob, did you ever get a pic of the juniper on display?

d.

Dale Cochoy

Member





Dale Cochoy wrote:Rob, did you ever get a pic of the juniper on display?

d.
Check out my Facebook album.

Billy M. Rhodes

Member






Billy M. Rhodes

Member






---
Permissions in this forum:
You
cannot
reply to topics in this forum