This was given to me by a bonsai enthusiast a little over a year ago. The person didn't know what this is called. This was collected from the wild. The height of the tree is about 10 inches. Suggestions on how the this should be designed is very much welcome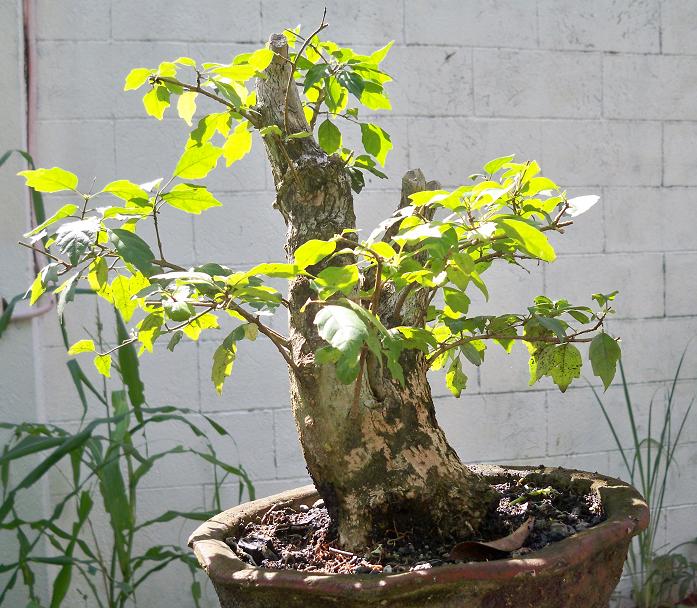 The tree is somewhat odorous (both the trunk and the leaves). Heres a closer look at the leaves.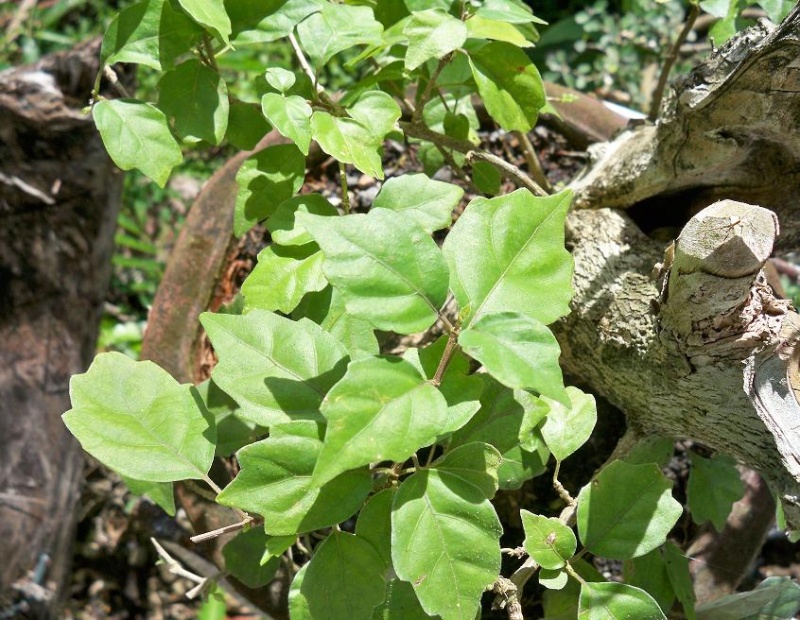 Thanks,
Philip

philip wrote: This was collected from the wild.

Thanks,

Philip
Where on the planet, please.
Iris

bonsaisr

Member





Hi. Philip.
I think its molave. I'll verify it.
regards,
jun

Hi Iris,
Sorry. Its from the Negros island, Philippines.

Hi Jun,
At first i thought it was a molave but the guy who gave it said its not. He noted that its leaves are rounder compared to that of the molaves. The leaves are thin and they have this odorous scent. Thanks sir.
Regards,
PG

jrodriguez

Member





It looks like Premna to me. If the odor is "musky" then it is probably a Premna species.
Todd

Todd Ellis

Member





jrodriguez wrote:Premna odorata
It does not match pictures of Premna odorata on the Internet.
It would help if we had pictures of flowers or fruit.
Iris

bonsaisr

Member





i tried to search for that premna and the leaves aren't the same. ill wait and see if any flower/s will come out and post pics.

thanks,
philip

---
Permissions in this forum:
You
cannot
reply to topics in this forum