Did I get the name wrong again?
I got this tree today from my sister. The tree has been neglected for some time, watered only when its almost dead.
I took it home today. Its a long time since it has been repotted. I know most of you dont care for these trees, since its one of those s shaped ones.
But to me its kinda important. We bought some together when we started, and I have taken care of mine.
Today I gave it a repot, and a bit of trim. Gonna let it be so it might recover.
Im posting on the questions, cause I wonder whats going on. There are some kind of white fungus on the top, is it from root rot? She says it dries out so badly between waterings that leaves starts to drop. I dont think its saltdeposits.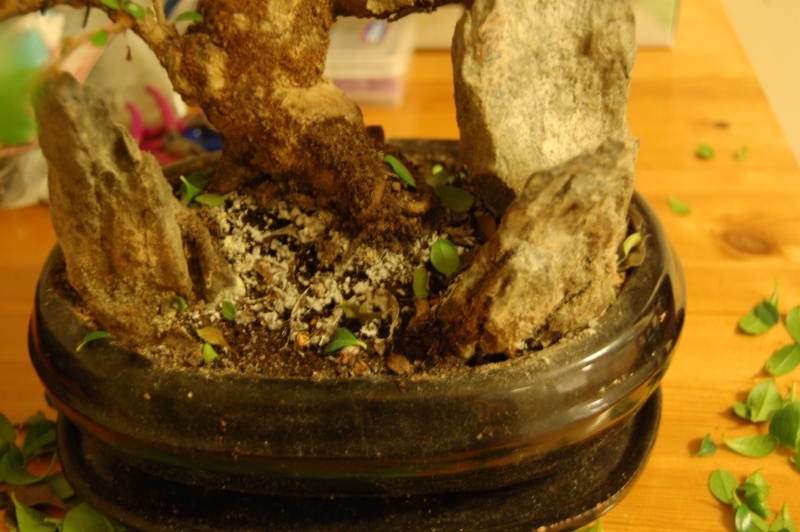 When I touched the tree, almost every leaf fell off. They felt stiff, but not brown nor yellow. They just fell off if I would blow some air on it.
I gave it a thorough watering, and no feeding. I dont think she ever fed it with anything..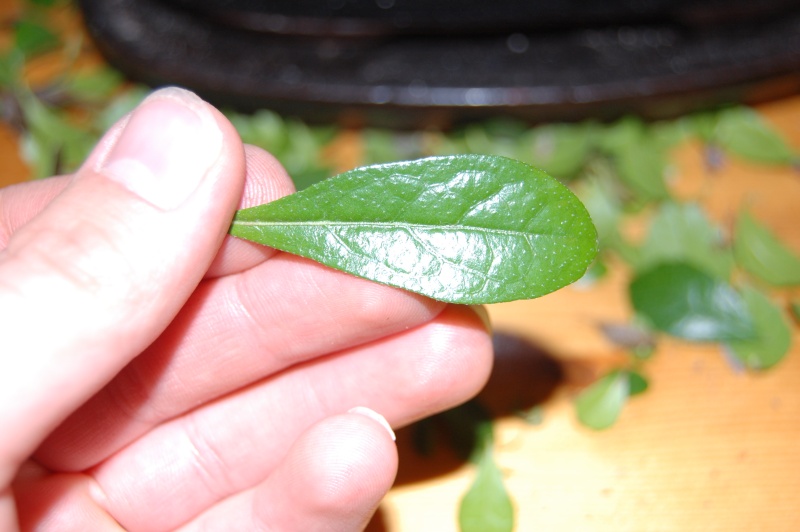 By the way, I removed the stones, that came with the tree as decoration. I t was earlier planted in a mix of sand and dirt. Holding too much water, and bad circulation.
The branches have grown a long time ago. Suddenly, in a shadowy windowsill, and right by a radiator, it started to shoot long branches.
Now Its placed by the other one I have. The other one is forming a few branches now, very slowly, and producing alot of flowers.
Im giving it way less watering now compared to before. I also repoted that one a 5-6 weeks ago. Into a much smaller pot.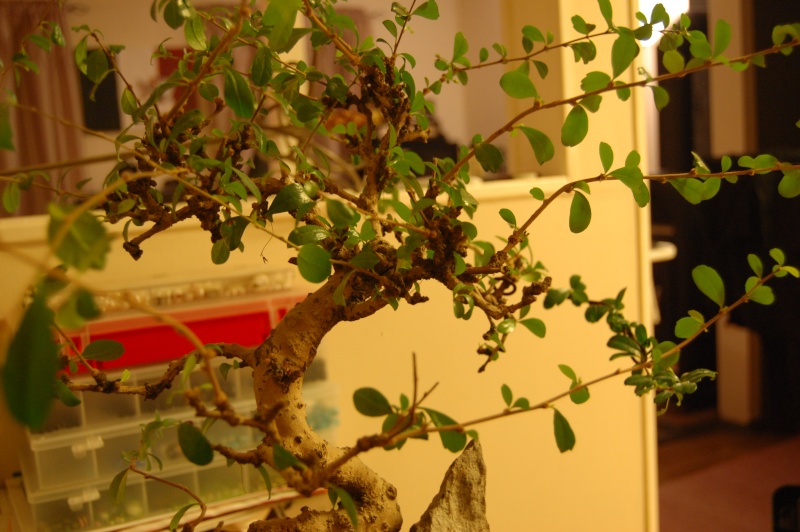 Ive been thinking about a restyle. Later ofcourse. But having trouble finding a solution. Im considering going for something weird, cause its a weird tree.
An idea is using the long branches later on for a weeping style. Making them later hang so low that it comes below the pot. I have a small stand I can have it on. The focus is just to get it to live atm. So, any special hints there would be nice. Especially during these hard next months.
Thanks for reading.
-Storm.

Storm

Member






Billy M. Rhodes

Member






Storm

Member






---
Permissions in this forum:
You
cannot
reply to topics in this forum