Page 3 of 3 •
1, 2, 3

I really have tried everything with this tree (and I could post photos to prove it!), but I've never found it's inner tree.
When I bought it the top looked like a Coke bottle, with all the branches starting on the bottle's neck. That was cut back and I tried again with something like the start of a broom, that didn't work either.
It only back-buds to a point, I suspect it could be grafted since the bark on the trunks are light in colour while the branches tend to be darker brown.
Also suspected the trucks are (were) actually roots.
I know this doesn't belong in the bonsai section

, hopefully I can find the Ent in there some day.
The last big cut I made was a huge mistake......and my first attempts at grafting flopped big time.....
Cheers
Gerhard
Gerhard and others who might be interested,
This is how I fused my ficus trees to create weird looking piece and some other tricks revealed which might help.
how to attached extra limbs:
Use branch or small/thin trunk with roots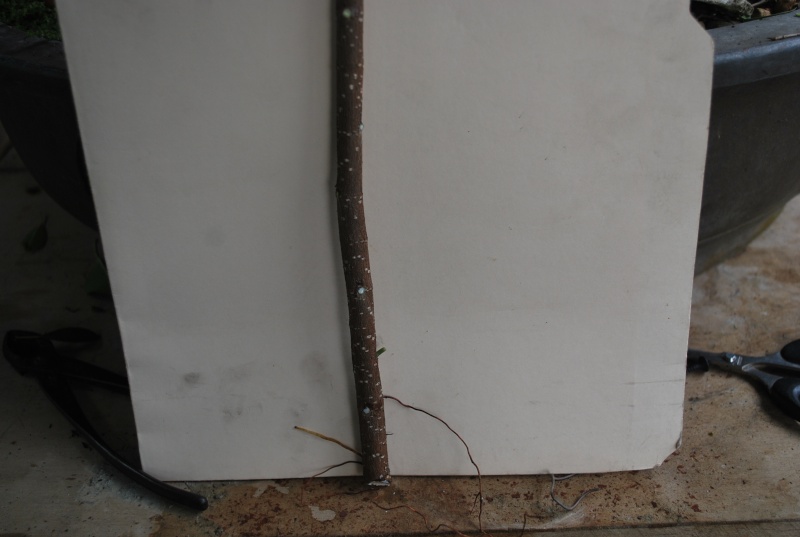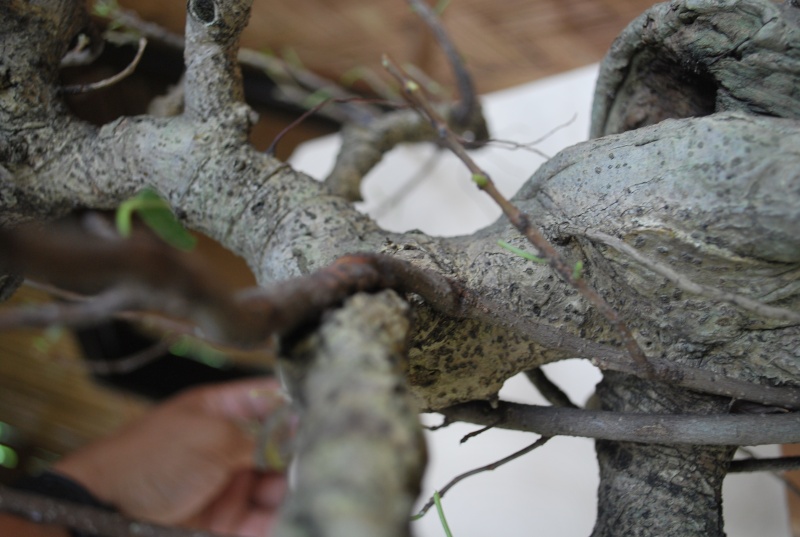 fasten with flexible tape then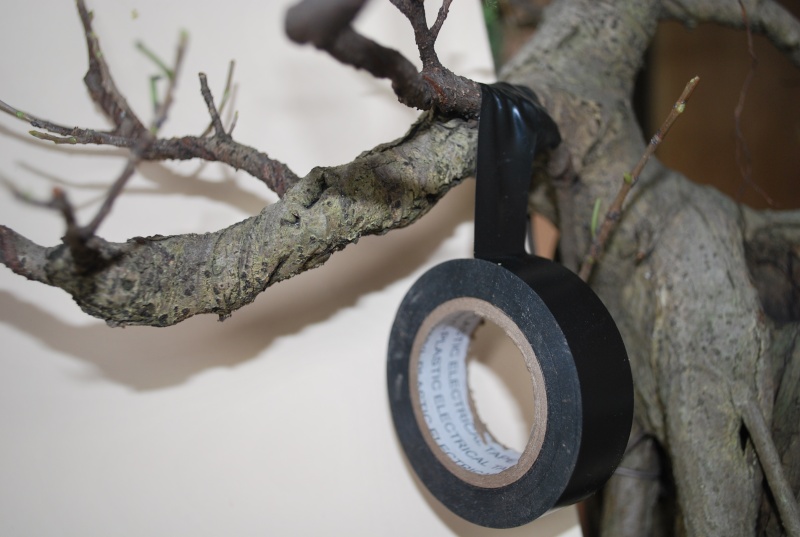 then secure with wire, don't worry about wire marks ficus heals easily...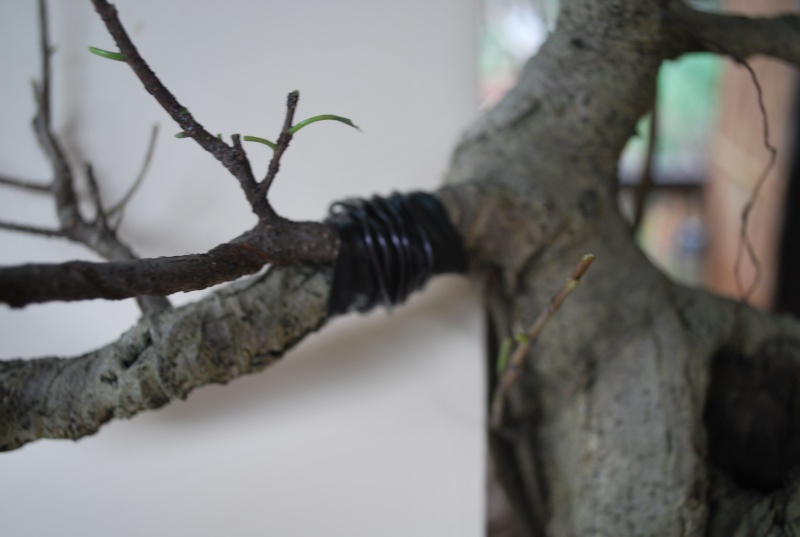 Creating weird looking aerial roots with multiple root branches, will also helps in thickening branches.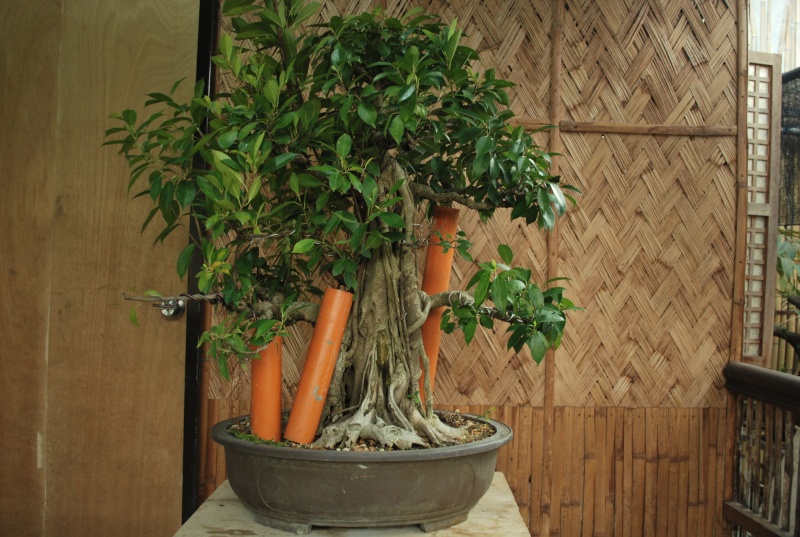 fill the pvc pipe with organic soil with lots of organic ferilizer...
be sure the roots reached beyond soil line otherwise most of the smaller roots will dry out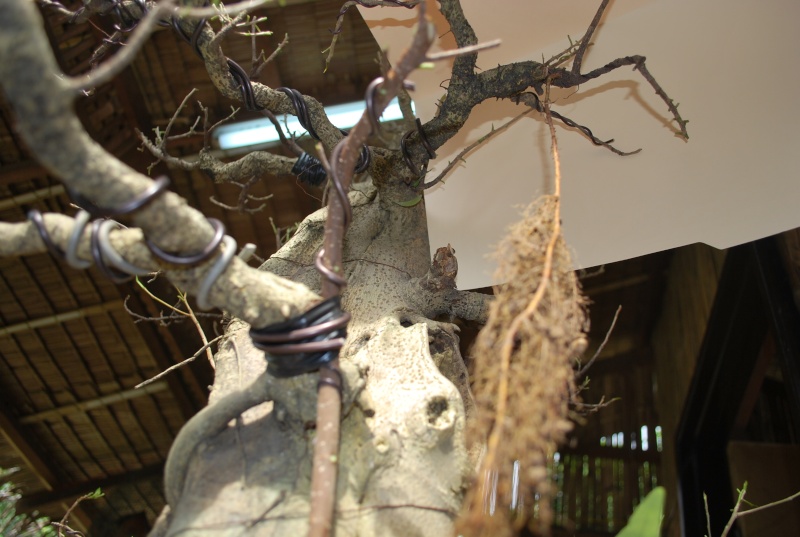 Attaching extra trunk...
use nail or screw...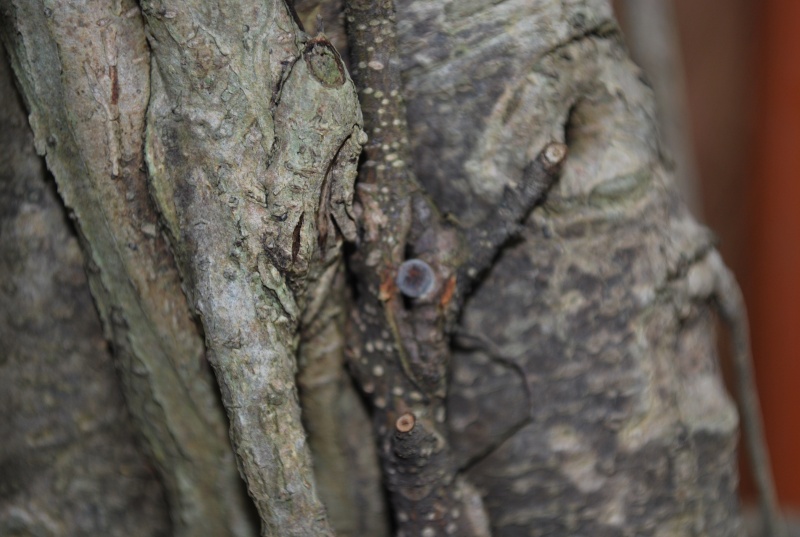 creating some character...I have fused around dozen trunks and several limbs.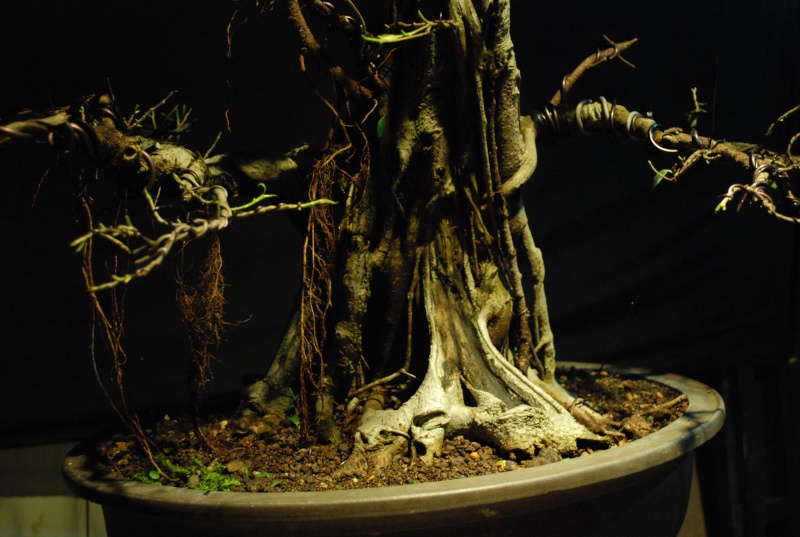 I hope this might help...
regards,
jun


Hi Jun
Thanks, that helps
My trees are in a temporary location, I would need humidity trays and most likely a misting system to get arial roots on any ficus, it's just way too dry here.
Here, you only see remnants of arial roots for a while after being imported!

I'll give the grafting another go.
Thanks
Gerhard
Hello, I'm new to Bonsai (5 months) and I only have a handful of Bonsai trees that I am working on and wanted to share one of the first tree I ever purchased from Ebay (I know! I know!) for a VERY low price because the seller couldn't get a bid on it because it looked a bit odd but I right away so an ENT and knew I had to have it. My "ENT" is a Korean Hornbeam that is in bloom 2 weeks after I had pruned, wired and re-potted to the custom made pot that I commissioned to compliment it. My goal in the next 3 years is to work on the ramification and filling out the canopy. Let me know what you guys think! Thanks!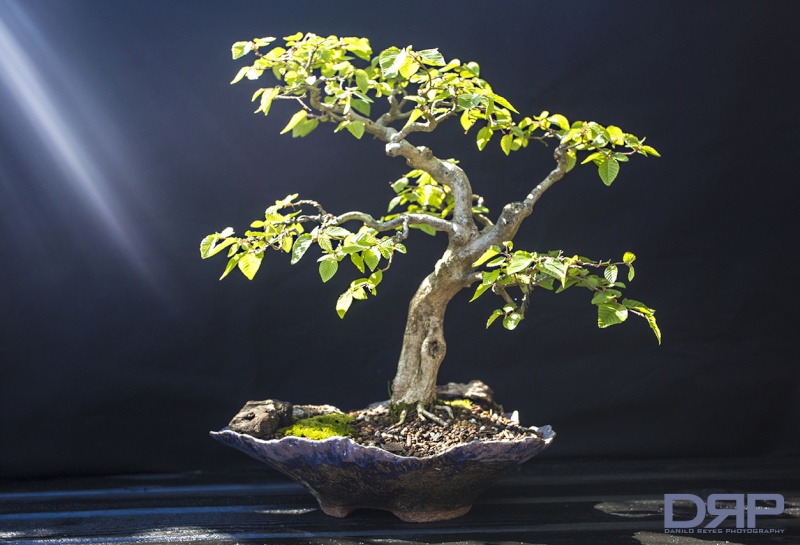 BonsaiDil

Member






giga

Member





Page 3 of 3 •
1, 2, 3

---
Permissions in this forum:
You
cannot
reply to topics in this forum