I acquired this Ezo Spruce about two months ago. This past weekend I took it to our town's study group, which is comprised of about 8 guys who fly in Mike Hagedorn 3 times a year. Mike and I worked on this tree for quite a bit, and I am very pleased with the initial outcome. The first Pic is before work was done, second is after some selective pruning, and third is the final product. There is a lot of work and developing ahead with this tree, but I am excited for it's future!
Enjoy!
Andrew

shimsuki

Member





Nice transformation


pongsatorn.k

Member





Nice one
Would you consider removing the right branch?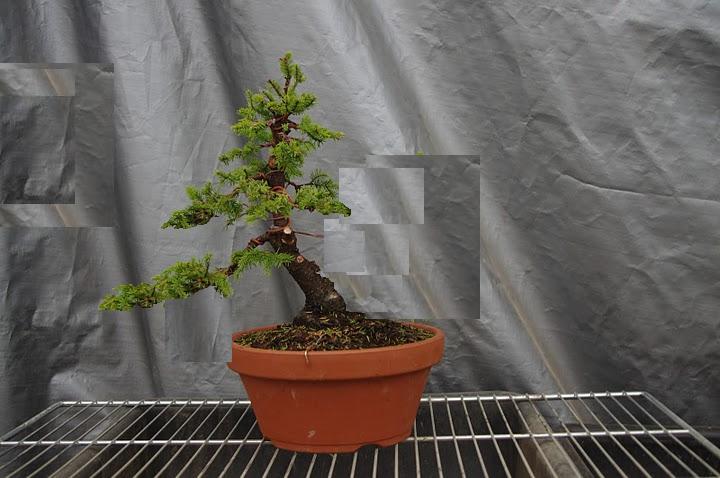 Cheers
Or the left one with a little off the right? The right hand branch might also be brought in close to the main trunk? My virtual skills aren't up to doing that.
Nice little?? tree.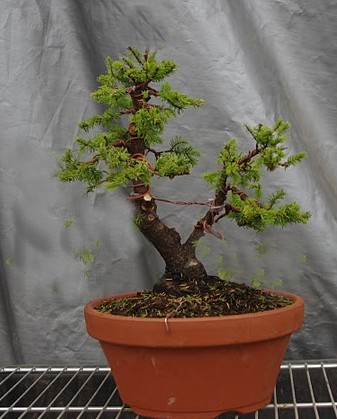 _________________
Jim Lewis - Western NC - I don't know if there are men on the moon, but if there are they must be using the Earth as their lunatic asylum. - George Bernard Shaw

JimLewis

Member





Hello again, I'm try to make my version of virtual.


pongsatorn.k

Member





Thanks for the comments and the virts everyone! I am gonna wait till I see Hagedorn again before I do anything, but thanks for the ideas.

shimsuki

Member





---
Permissions in this forum:
You
cannot
reply to topics in this forum