Part #1
This isn't about big monster yamadori trees but about a great afternoon of exploring..... that some of you could relate to and be interested in.
Earlier in the month I had spotted a potential yamadori area in a pass (summit) at 850m, it was a wetland area at the end of a shallow lake (photo#1). Even though it was too late to collect I still decided to check it out for next year, as I could see that it would be a great area to spend an afternoon in, even if I didn't find anything decent. I was really looking forward to an afternoon of exploring for potential Mountain Hemlock, Balsam and or Yellow Cedar trees.
I was only a few steps from the truck trying to decide which route to take, when I spotted the tracks of an Elk herd crossing the logging road and I noticed they were headed in the right direction…so I followed them off the road and into the forest and within minutes I came across a well established trail (second photo).
I followed the trail easily and could see that the tracks were fresh, shrubs had been browsed along the way and some trees had been rubbed. A few minutes later I by-passed the Elk trail and headed towards the Lake Edge and found some specimens (photo 3) that I'll have to come back for in the spring. The fall colours in this area was in full force (photo4)and as the sun broke through the clouds I could envision the Elk herd in the shallows of the lake browsing on the grasses…..and as I looked down into the water there was the remains of unwanted grass gently floating along (photo5). I guess the Elk knew that winter was just around the corner so they were headed northwards to the lowlands where they spend about 4 months.
Cheers
G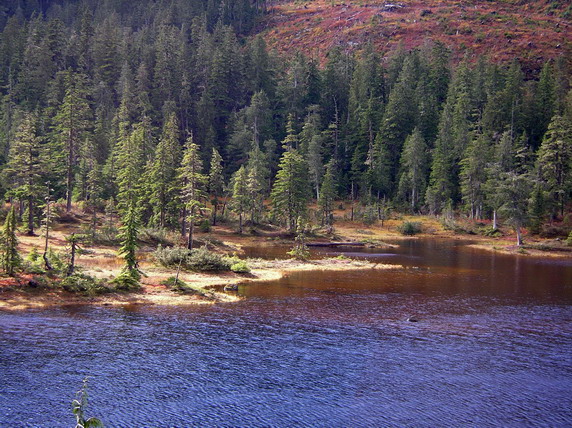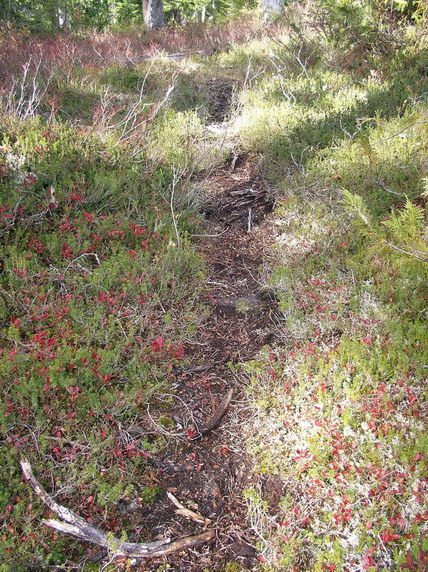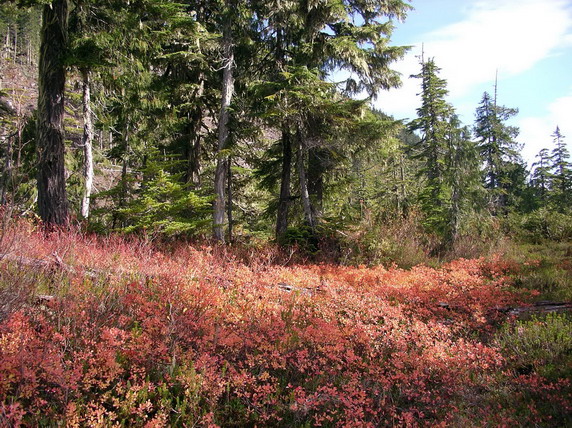 gman

Member





Wow, what a place. I can almost smell the earthiness of Autumn.Thanks for sharing.
Will,
Our forest management area (Tree Farm 39) has well over 800 Roosevelt Elk in herds of a dozen or so..... up to 50-75 and I've been so close to them that the smell of them is NOT autum .....more like a musty old barn. I did find about 8-10 potential trees that I will try and get over the next few years.
Cheers Graham

gman

Member





Graham,

Thanks for sharing your tale of a great day out tree hunting. This is country we just dont have here so its nice get a real feel, through word & image, for what others get to enjoy. I will have to get some shots of one of my own collecting areas, far less scenic but never the less a good source of mame & shohin potensai.

Look forward to seeing some of the trees you collect from the area over the coming years.

Matt

---
Permissions in this forum:
You
cannot
reply to topics in this forum