I am fairly new to this addicting hobby of bonsai. I have lots of small trees but I just acquired my biggest piece of material so far.
I do not plan on doing anything till the spring but and trying to get ideas of what to do. There are lots of good branches and I am wondering if I should
drastically shorten or cut them off. The internodes are pretty far apart and the branches or very leggy. There are some very unproportionally thick branches at the top that I know I will take off. I have finished (killed) several trees this year and have learned a lot. I really want to begin this one right i appreciate any suggestions.
thanks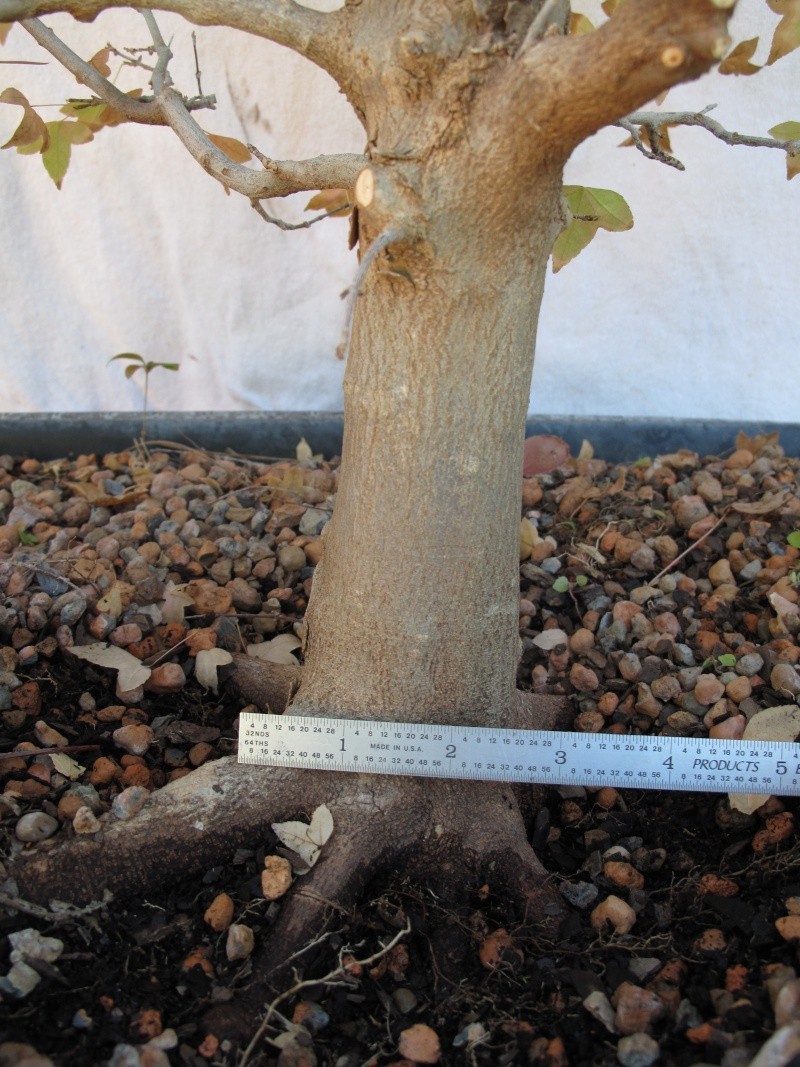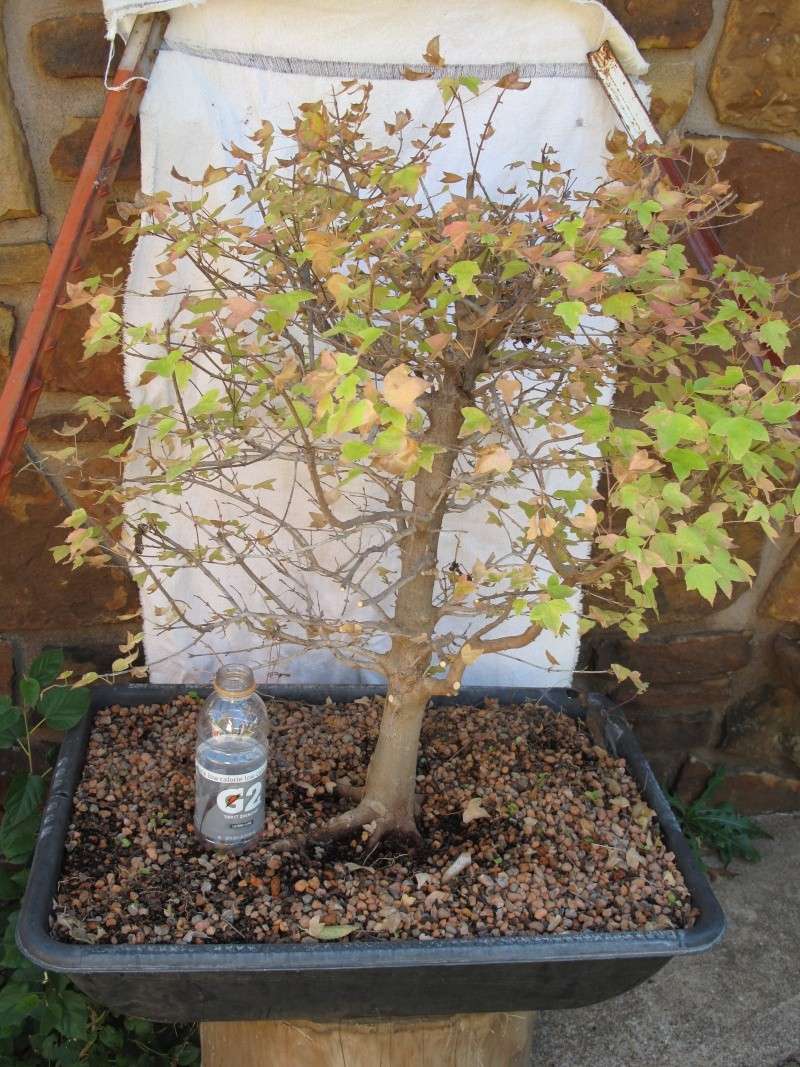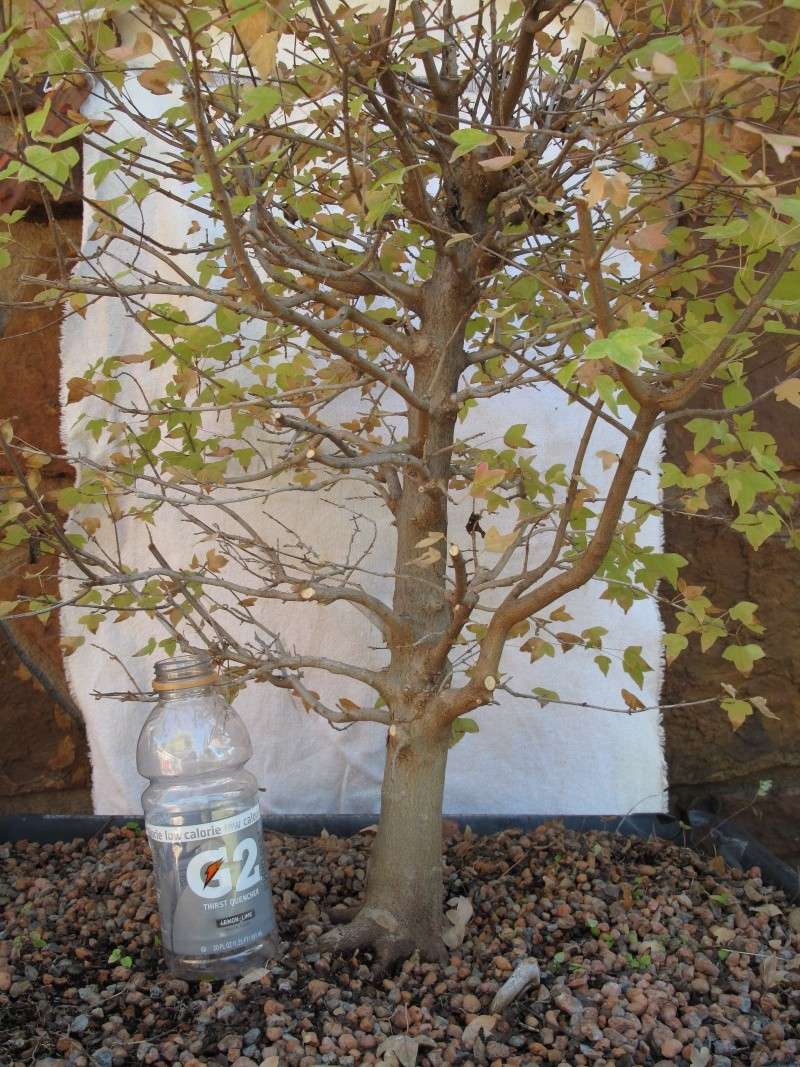 Thanks for the post...
Its a nice material,but i think if you want a better taper then you have to chop off the apex and start developing a new one.
Its my advice but it is up to you what you want to do....
Cheers
Good Growing!!!

gm.it.seacom

Member





Hi Fez,
1st choose which front you want for ths tree,cut off some lower branch thats poking towards you,leave alternate branches growth either side.and as far as apex is concern choose one you thinkthat has tapering effect towards you,cut all branches that are duplicating in one area first so that you can visualize it clearly,proccess of elimination.hope i didn't confuse you more.
no guts no glory...happy bonsai.
regards,
alex/ogie


ogie

Member





One option would be quite a low chop, just above the branches that are at about the top of the bottle height. That would make a start on a dramatic little broom. Most of these branches aren't too thick, perhaps just the one on the right. They all need shortening though.

Think about it long and hard and then you will have a plan ready for next spring.

_________________
"It is not the strongest of the species that survives, nor the most intelligent. It is the one that is the most adaptable to change." - Charles Darwin.

Kev Bailey

Admin





nice trident^^ only If i can find some that big LOL.... =) if your going to low chop I would air layer the top off so you can have another tree and plus its a trident its worth air layering(in my opinion)


杰遨-jie

Member






---
Permissions in this forum:
You
cannot
reply to topics in this forum