Hi all friends,
This is yamadori tree and collected about 10 years ago. My work on it started in autumn 2009. Here is small evolution of this carpinus betulus.
Hornbeam has more mistakes (i´m happy), but I will try to repair in the future. Thankx for every opinions.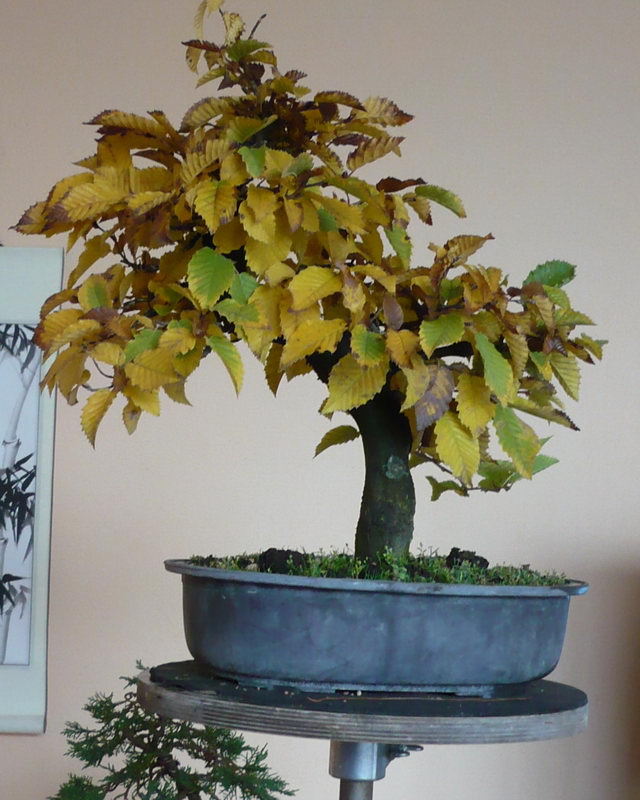 Front Autumn 2009
from side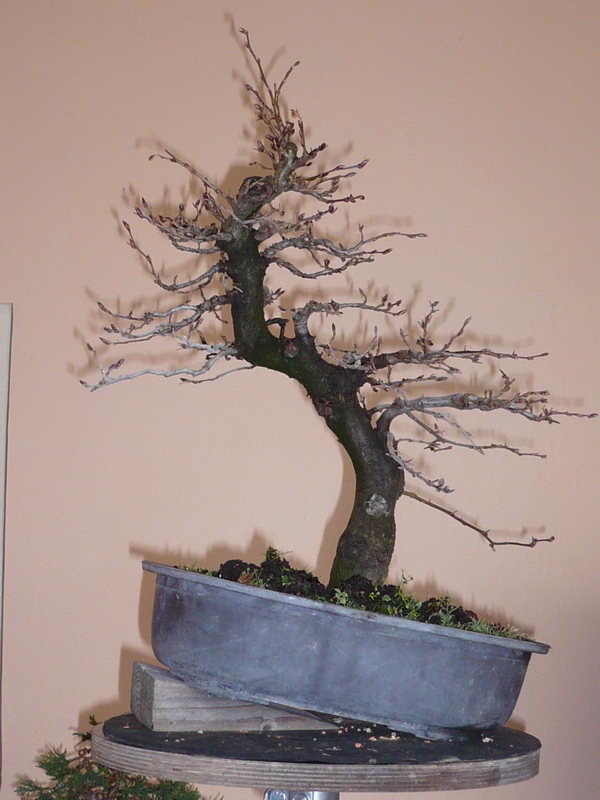 Front without leaves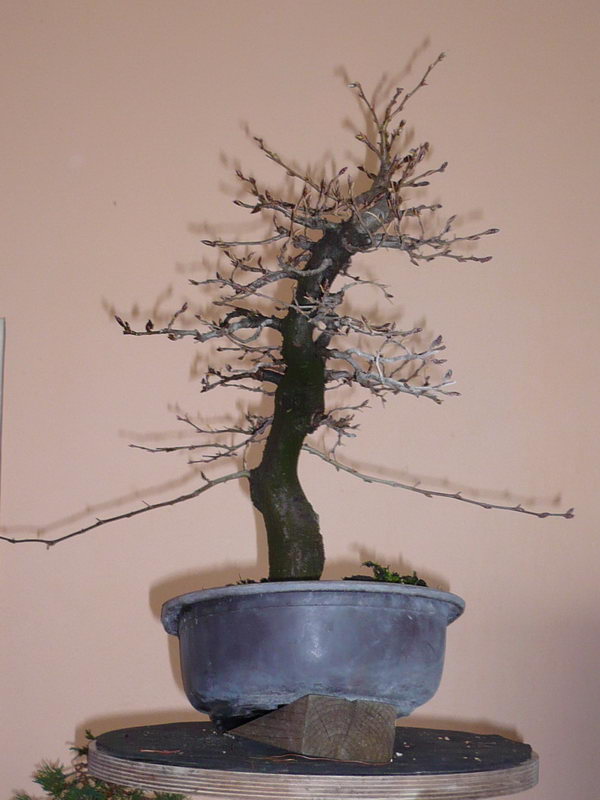 from side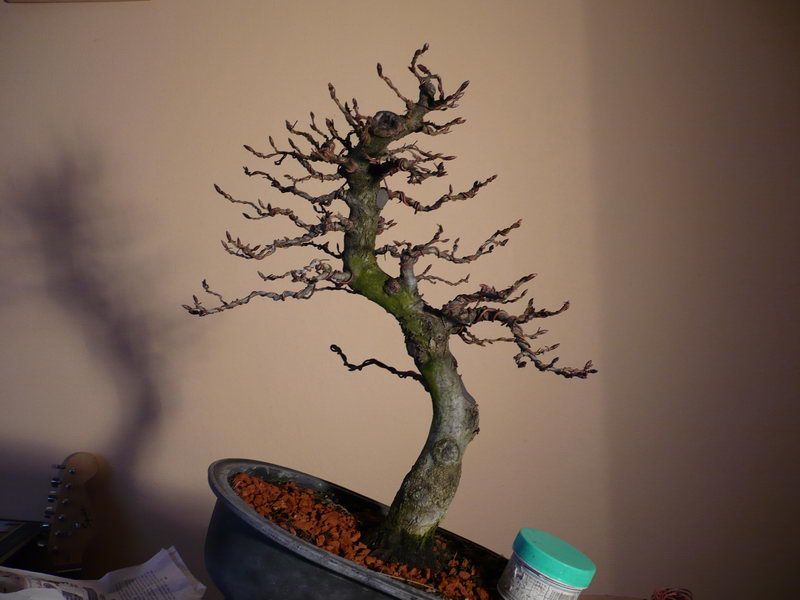 After my work 2009
side wiev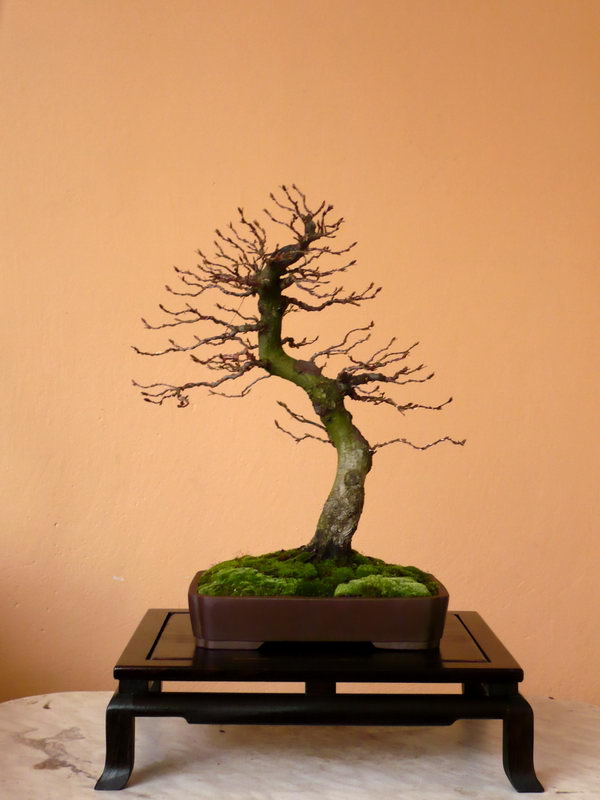 and today i preparing for a Bonsai-kai show on this weekend

Milan Karpíšek

Member





Very nice work Milan.
Are you planing to develope the first branches on both sides to a more dominant one?
Im asking onyl bcs. what is possible to see from the picture this branches are one spot which catches the atention of the viewer compared to the stronger branches over it.

rolandp

Member





Very good Milan. As Roland says, some extention growth on those lower branches would be good. Great progression and patience anyway.


Milan Karpíšek

Member





Looking forward to see this one personally on weekend! I think we should play a bit with planting angle. Little dancing :-) Obeisance :-D!

---
Permissions in this forum:
You
cannot
reply to topics in this forum