Reading the post on patio bonsai i thought i,d send this< it looks better the right way up, i dont know why its done that ? > but this is a tree i bought when i built the house . its viewed from my living room as a back drop to the koi pond ,its a diosperos rhodocalyx 300 yrs old , its 1.5 m across and 2 m high. i only clip it i dont go to the trouble of wireing it and its in the ground not a pot. but i bought it because it looks like a big bonsai. it was delivered by crane and planted by a tractor. when i bought it my wife was with me at the tree nursery and i told her i dont care how much that tree costs buy it ,i love it , she told me to go sit in the car and wait because if he sees its a foreigner the price will go up ,i,v had it 4 rs now and enjoy it everyday . regards john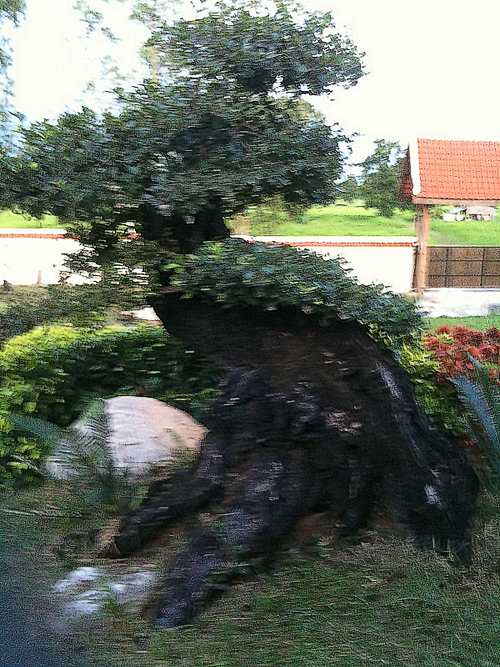 If the picture is upright on your computer it should be upright here. I can't do much to improve an out-of-focus picture, though
.
Last edited by JimLewis on Sat Oct 02, 2010 12:50 pm; edited 1 time in total (Reason for editing : Flip pic and do what I can to improve focus/sharpness)
John,
on our side once your skin is above light brown, someone else does the shopping for you in the market or in shops with no prices displayed.
Well for what Jim enhanced, it's an attractive mass. You are lucky to be able to buy a 300 hundred old tree. The normal on this side is to chop down anything old and thus was the fate of a 200 year old tree. Of course it was about 70 feet tall.
If every you have the time to send a better image please do.
Where do you find the time to keep such a tidy garden?
And no I am not stalking you - forum to forum -

Stay well.
Khaimraj

Khaimraj Seepersad

Member





John, the tree is beautiful. I can see why you fell in love with it. Does it flower and fruit?
You both are lucky to have such a great tree to look at. Did you get any of the tree's history when you bought it?
Salut, Todd

Todd Ellis

Member





[img]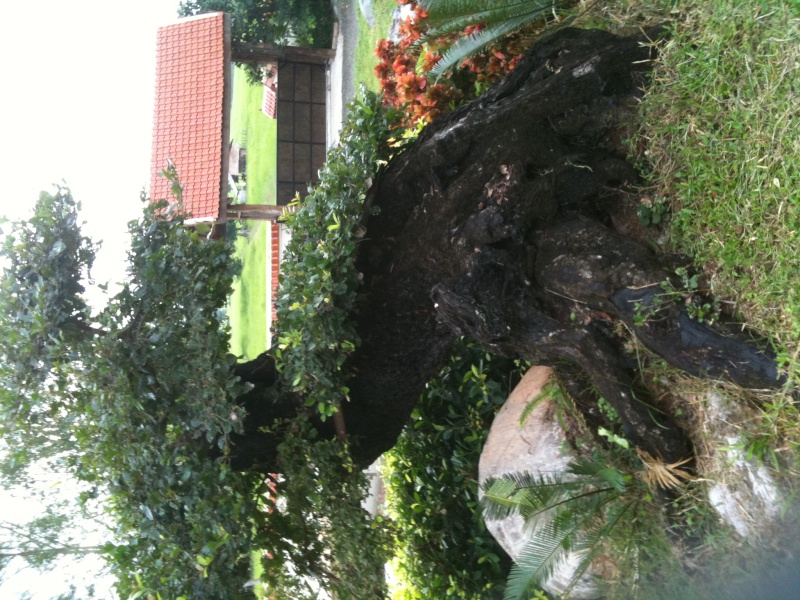 [/img]hi todd posted a better pic but its still come out sideways , its normal on my com ? no i,v never seen fruit or flowers . as to history it came from pook kieow village near my home and was collected from the mountain near there < pook means mountain in thai> when they made the movie the king and I,with jodie foster it was made in bangkok and hollywood came to pook kieow and bought all the tago trees <diosperos> for the scene in the kings palace, but they did,nt buy this one because it did,nt have enough branches, lucky for me . khaimraj, its easy to keep the garden tidy i have a gardener and i,v retired so nothing else to do

Khaimraj Seepersad

Member






---
Permissions in this forum:
You
cannot
reply to topics in this forum