Hi all friends.
This tree I colected the reconstruction of the garden in autumn 2008. All the while growing in a plastic container, I just perfected only cut tree branches. Today I worked the first styling. In the spring the tree will be transplanted. I like the idea for what pot will be good.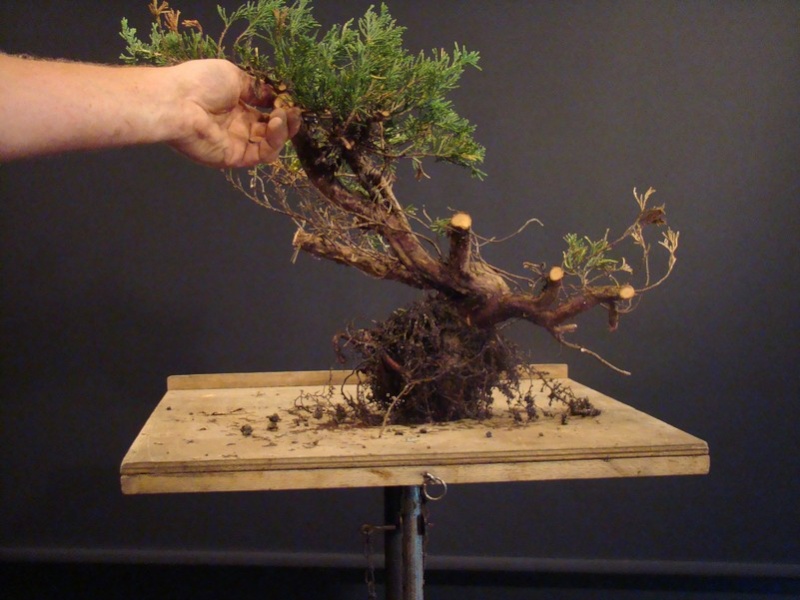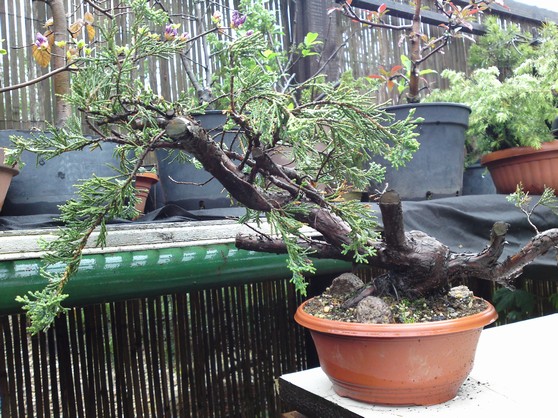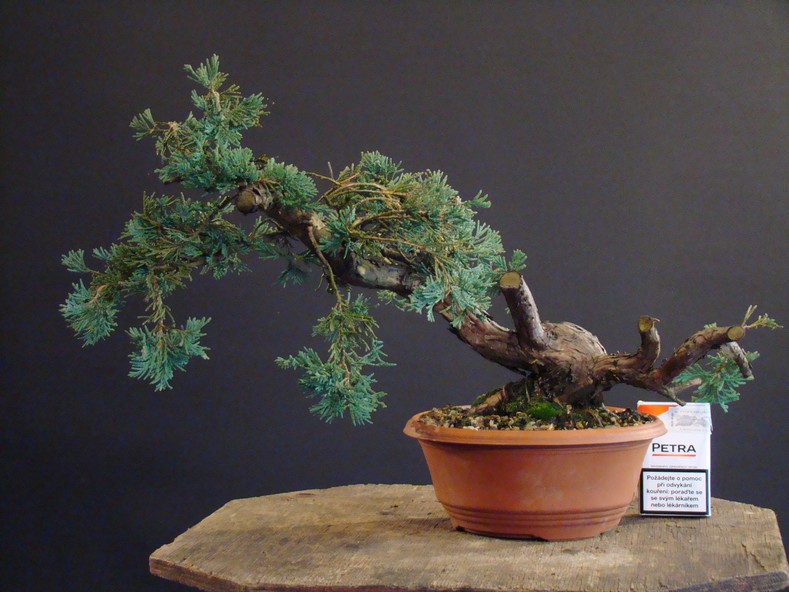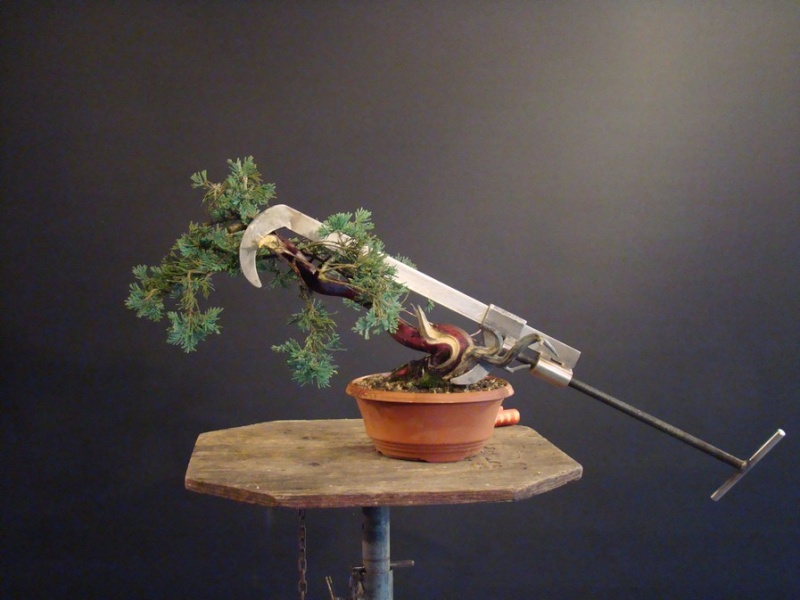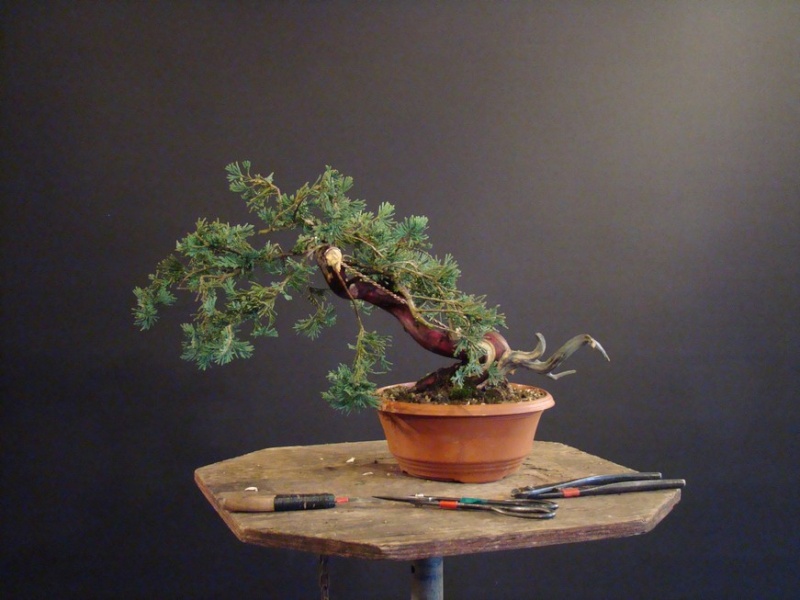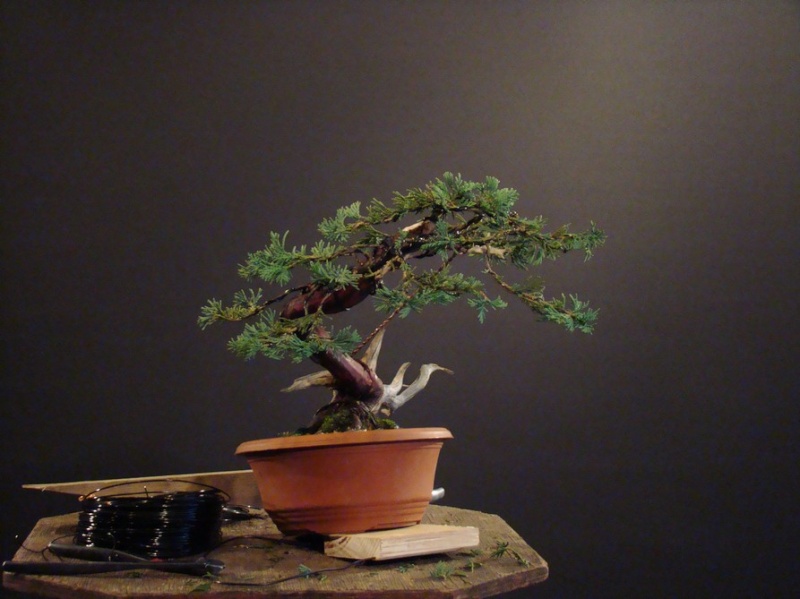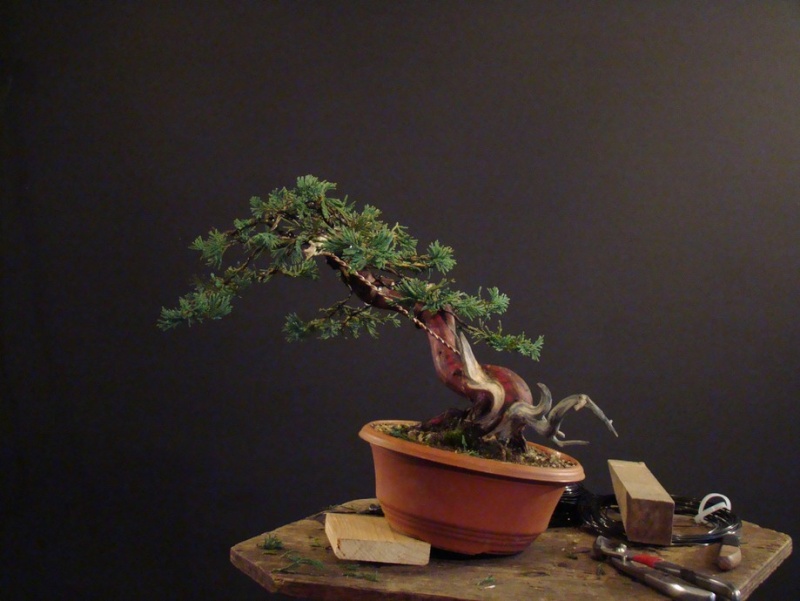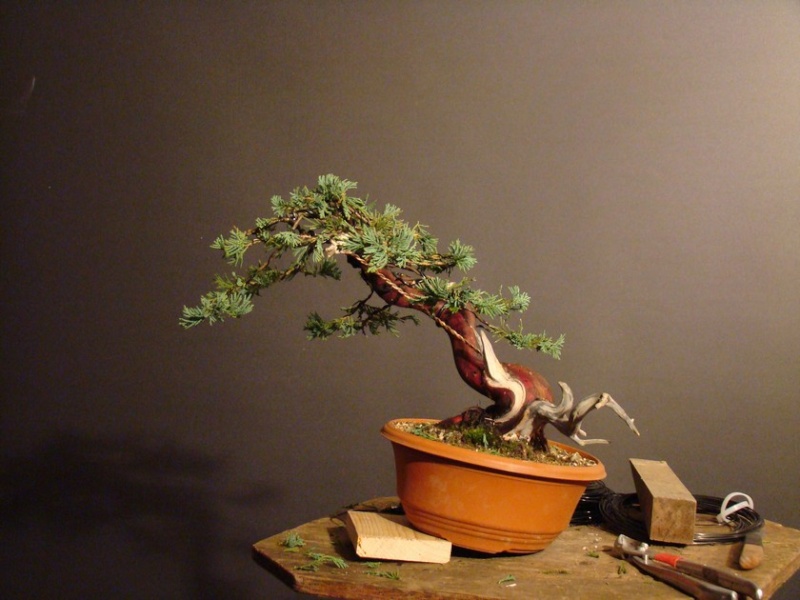 Pavel
more pict.:
http://www.bonsaivigi.cz/fotoalbum/tvarovani-a-vyvoj---styling-and-development/juniperus-horizontalis-wiltoni-_zahrada_

Pavel Slovák

Member





once again, you generously share your talent with us.
yet another beautifully styled tree
thank you
Good photos

, tree looks very nice

Nice job styling! the shari adds a lot of character

BrianLarson

Member





very cool pavel!!!


anttal63

Member





Hi Stavros, Steve, Brian and Antonio
Thank you very much for yours replies and compliments. I'm happy.


Pavel

Pavel Slovák

Member





Good styling pavel. Can you show a photo close up of the bent area.

I like that clamp! What industry is that from?/

Rob Kempinski

Member





Hi Pavel, I like your tree. Was the clamp used to move the thick branch or bend the trunk... or both? Your jin and shari work are very nice.
Salut, Todd

Todd Ellis

Member





very nicely done Pavel!
regards,
jun

Very nice transformation ,shari and jin works are well executed.
I particularly like the stainless clamp. Is it improvised?

Ka Pabling

Member






Pavel Slovák

Member






---
Permissions in this forum:
You
cannot
reply to topics in this forum