Hi IBC friends.
this is one of my best tree yet in my own composition/collection for the small or medium ( which ever the case may be)
category. i havent join any show or exhibit so this is the tree's public debut...and you IBC is our first audience and critique.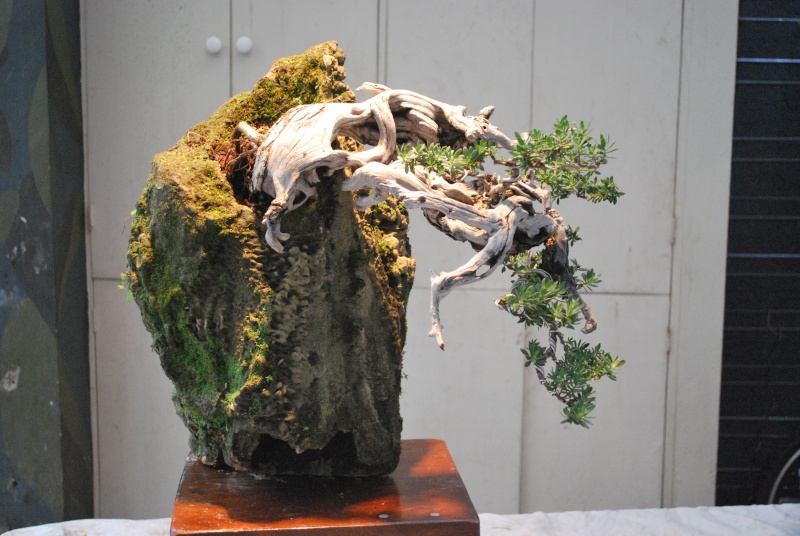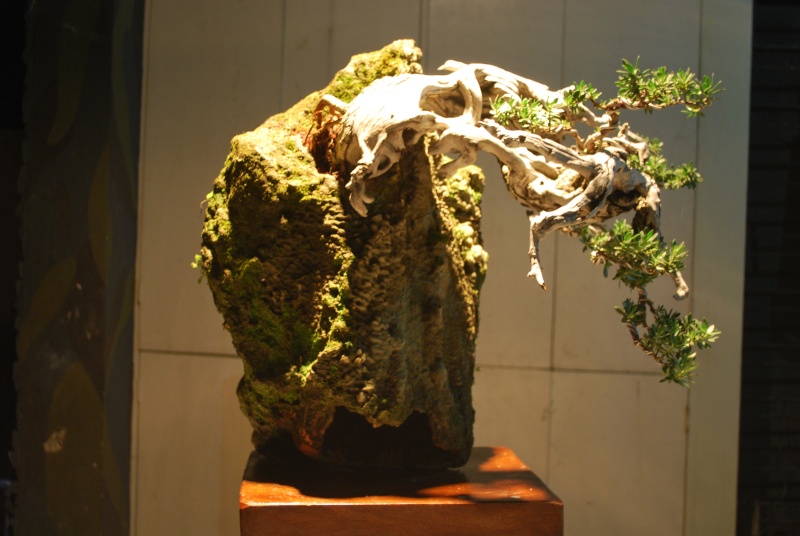 night shot for added effect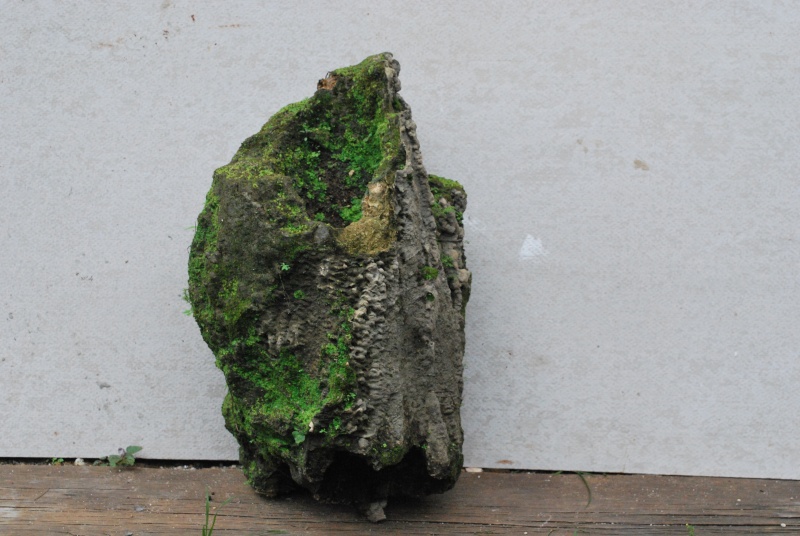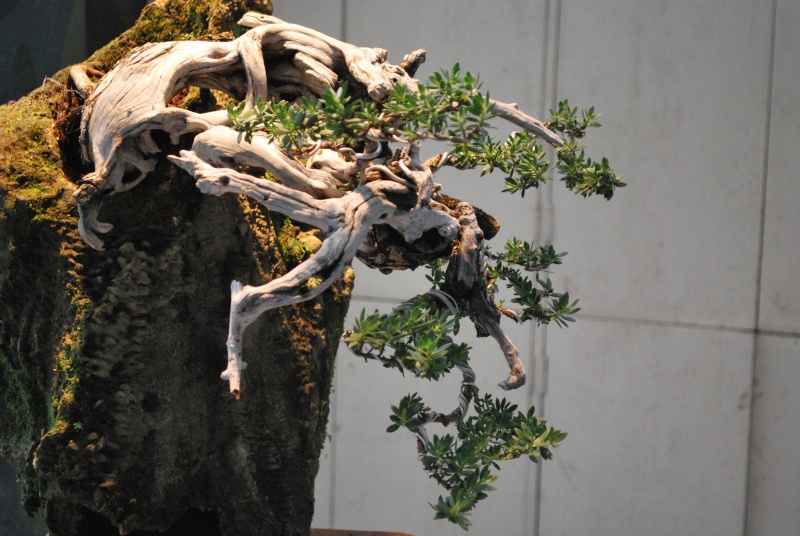 i hope you like it.
regards,
jun

Last edited by jun on Mon Sep 27, 2010 12:08 pm; edited 1 time in total
Hello, wonderful !

The substrat is located in the wood?

What species is it?

Just a remark about the wood on which you put the stone, maybe you could find another idea, a flat pot (with water?) or something else?
You keep surprising me Jun. What an amazing little tree. I like the position of the planting, with the tree below the top of the rock but I'm unsure whether the rock shows off the deadwood to its full potential though.
Quatrefi,
thanks.
pemphis specie.
the rock can stand on its own, the wood is not the base. its just a just a small wooden bench.
regards,
jun

Will,
thanks.
i added a night shot for additional drama on the rock and deadwood.
regards,
jun


---
Permissions in this forum:
You
cannot
reply to topics in this forum