Hello.
I collected this pine in 2005. One year later I decied to work it trying a bunjingi.
Yestarday I do some changes in its branches trying to compact them.
Comments are very welcome.
Regards
Gabriel
[img]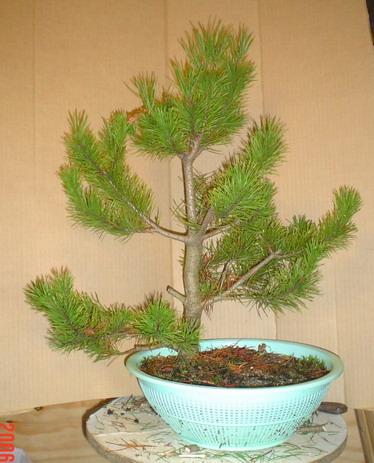 [/img]
[img]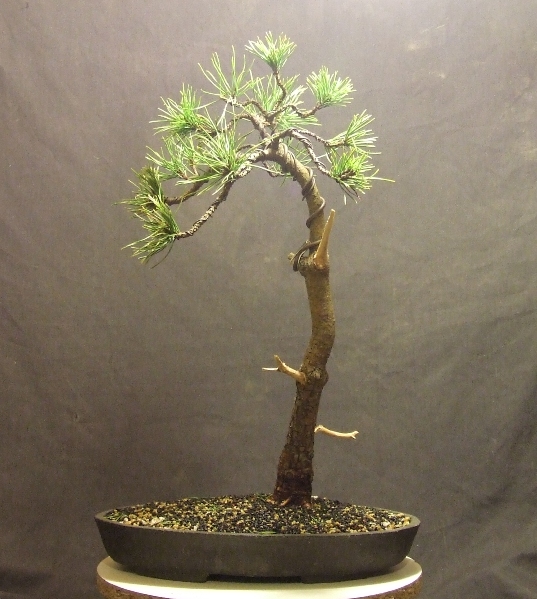 [/img]
[img]
[/img]

Gabriel

Member





I did not see the bunjin in the first picture. You have a good, creative eye. I like the finished project, but I'm not sure about the two almost horizontal pieces of deadwood. It seems to distract from the overall feel of the bunjin.

Carolee

Member





Carolee, Thx for your comments
Do you think I have to take off completly the jin or keep some part of them?
In the middle of the trunk is a mark of a branch that I cutted, there I would like to do a Shari, 10 cms. long. Is that a good alternative to give some dramatic appearance?

Regards
Gabriel

Gabriel

Member





This appears to be a good start. I agree with the advice on the jin. Also, I think the tree would be improved if you add some movement and pulled the strong/straight "first" branch downward to the trunk.

Literati are often characterized with relatively sparse foliage, close to the trunk with good branch/trunk movement.

Good start. Please post updates.
Thanks!
Neil
Good eye, now some dramatic movement will finish the image.




Will

Will Heath

Member





Excellent work! As others said, you really have a creative eye.
the only thing I would change is maybe bend the lower branch downward : a literati gives the impression of an old tree, and it would seem more logical to me that this long branch would carry more of the weight of age.
And maybe shorten the jins.

AlainK

Member





Those jin would be OK if they weren't so low. If you want to keep them, I suggest that you try them MUCH shorter, so they're just stubs.

To be an effective literati, I think you need more movement in the trunk and at the top as suggested in earlier posts.

nice start.
_________________
Jim Lewis - lewisjk@windstream.net - Western NC - People, when Columbus discovered this country, it was plumb full of nuts and berries. And I'm right here to tell you the berries are just about all gone. Uncle Dave Macon, old-time country musician

JimLewis

Member





These can be wonderful trees, if you can find the right one. I plan on stripping the long part on the right and creating my foliage on the lower left.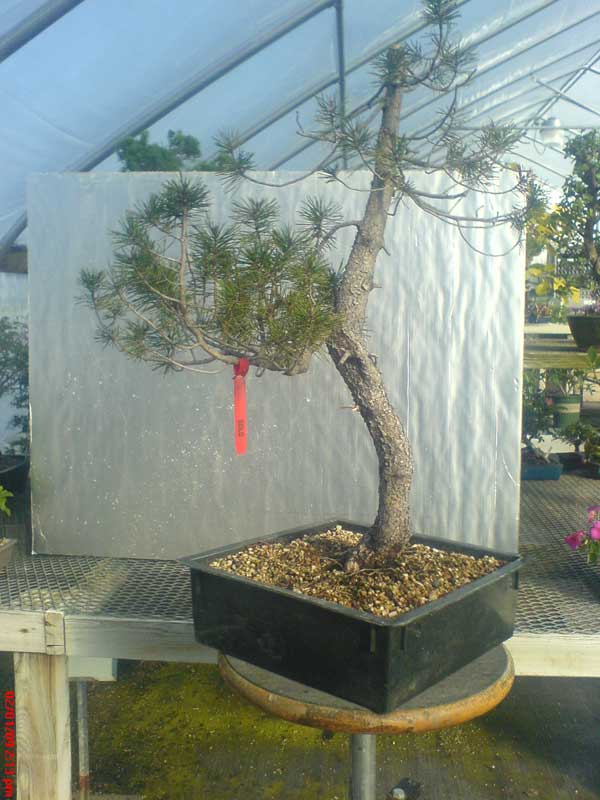 [img][/img]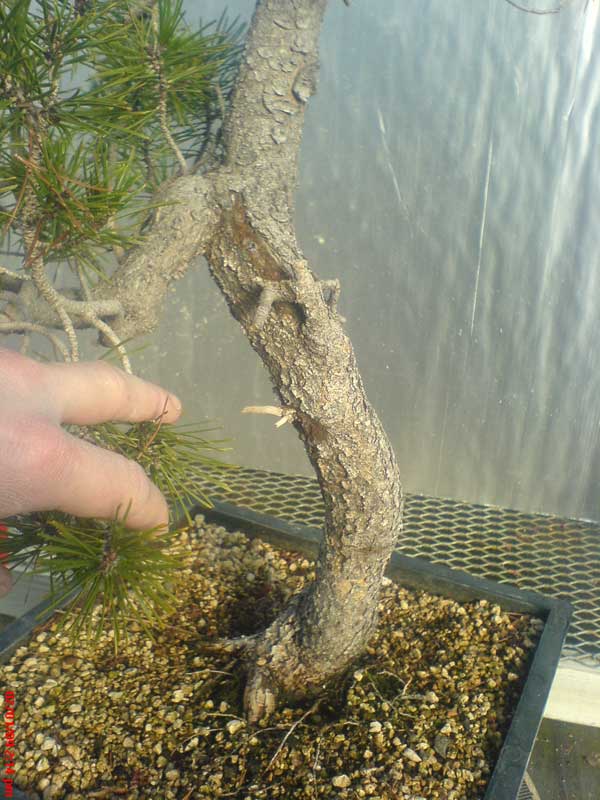 peter keane

Member





I think making a shari where you mentioned will definitely add the movement others have suggested. I think the idea of pulling that lower left branch down will also add some movement. Keep us posted. I look forward to seeing the results.

Carolee

Member





---
Permissions in this forum:
You
cannot
reply to topics in this forum