Hello all,
I am new to bonsai, and I have had my little juniper for probably 2 or three months now; I am in Iowa, so were getting into fall, and I read that I need to repot soon. Well I would like some help on wiring my bonsai because it is currently at the L shape (if you rotate the L 90* to the right). Well I would like with more of an S shape going straight up and not horizontal. I was looking on amazon for wires and they range from 1.0mm to 5.0 mm, big difference, and i need some help! thanks guys n gals!
-Paul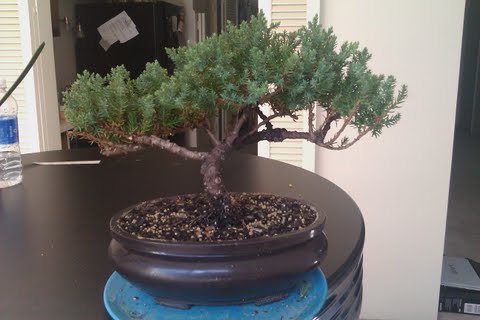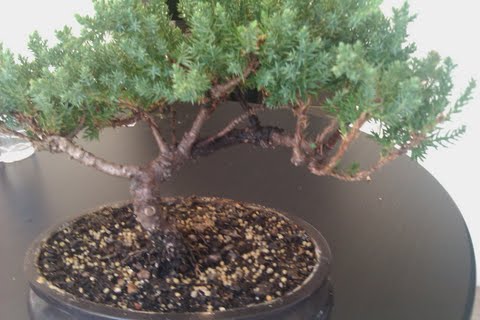 ptshay

Member





I moved this into "Bonsai Questions" where it belongs.

It won't take too heavy a wire for your tree. 2 mm probably would do it.
_________________
Jim Lewis - lewisjk@windstream.net - Western NC - People, when Columbus discovered this country, it was plumb full of nuts and berries. And I'm right here to tell you the berries are just about all gone. Uncle Dave Macon, old-time country musician

JimLewis

Member





I would wait until Spring before repotting your tree. Unless you have a cold greenhouse to prevent it from freezing. If you're itching for something to do with it this Fall, you can practice your wiring on the tree instead. Jim is right on about the 2mm wire. for thicker branches, you can double the wire for it to hold a shape. Have fun!
Salut, Todd

Todd Ellis

Member





Doesn't look like it NEEDS repotting to me. If you carefully lift it out of the pot, are the roots circling round densely, forming a mat of just roots at the bottom? If not I'd leave it alone for a year, unless you need to change the soil for another reason, like it is holding on to moisture too long.

You can also use copper wire, stripped from old cable and heated to cherry red on a barbecue or fire, then use tongs to drop it into water. Cheaper than the anodised aluminium and it takes a thinner wire to achieve the same bending power.

_________________
"It is not the strongest of the species that survives, nor the most intelligent. It is the one that is the most adaptable to change." - Charles Darwin.

Kev Bailey

Admin






---
Permissions in this forum:
You
cannot
reply to topics in this forum