friends who do yard maintenance came by yesterday to ask whether I'd be interested in having two orange bougainvillea they'd just removed from a client's landscape. I gratefully accepted.
here they are in my yard.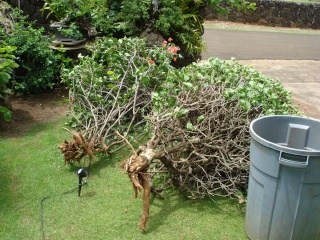 [/url

the smaller one has potential [url=http://www.servimg.com/image_preview.php ni=540&u=15061647]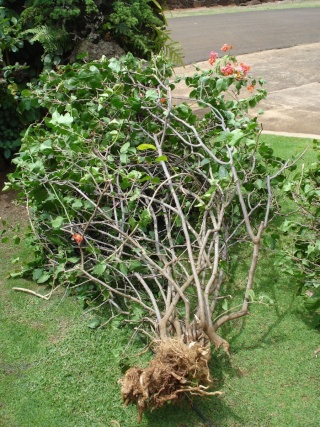 [/url

after a 95% reduction [url=http://www.servimg.com/image_preview.php?i=541&u=15061647]
cleaned up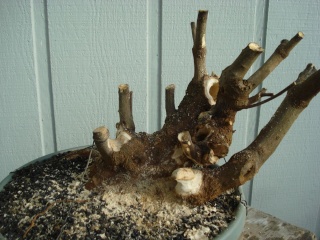 larger one
planted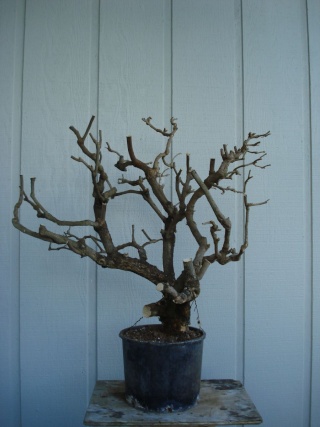 reduced
the big tree yielded many interesting cuttings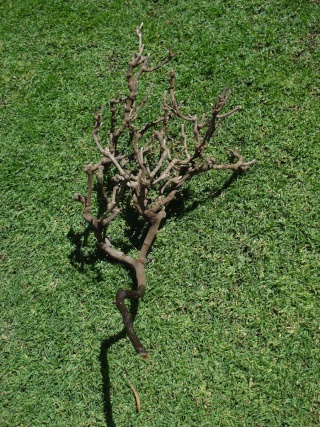 planted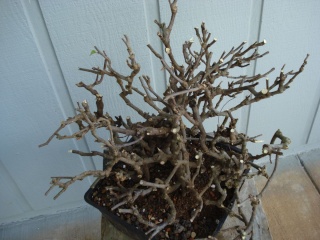 the cuttings were watered, bagged and put in the shade. the bigger trees are in the shade out of the wind.
Hi there
Last week i found a huge bougainvillea for sale dug it up chopped at the stump and planted it. I also made quite a few cuttings ranging from 2-6 inches in thickness. I started a thread about it today with a few pics to look at. Just wondering how successful you are with your cuttings as this is my first time doing such a thing. I live in brisbane QLD Australia and the temp ranges from 25-35 degrees at this time of year. If you could have a look at my thread and give me any tips/advice it would be greatly appreciated as you seem to be quite experienced with bougainvillea and your projects look incredible. Thanks heaps in advance.
srini  

hello srini

I am not finding your thread

best wishes, sam

LittleJoe

Member





Cheers Littlejoe.

Hopefully he sees the link and can share some of his knowledge.

Srini
And thanks Sam for trying to find it, Your bougies are incredible!

Srini
Thank for sharing.
I don't now this tree. But I like this materials.

cakiemcangio
hello srini

I've found your post and sent you a pm

best wishes, sam
Cheers mate  

---
Permissions in this forum:
You
cannot
reply to topics in this forum