Hi. I have a 15 years old San Jose Juniper that i've received as a gift from my family. The tree needed to be repot after 2 years of growing. I would like to know how to remove the tree from the pot, because the pot have inward edge, and i don't want to damage the root by tear it out from the pot. Any help is very appreciated.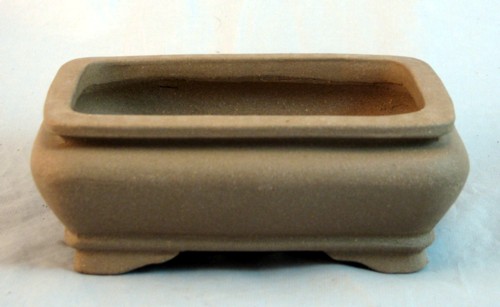 There isn't any magic way to do this and you are going to lose some roots, but that is OK. Usually in repotting you take off from 1/3 to 2/3 of the roots, depending upon the plant. Junipers , 1/3 is OK. I use a sharp knife and run it around the edge of the pot, holding it straight up and down and going all the way to the bottom of the pot. (Actually I have a Chinese made tool with a slightly curved, serrated blade.) I see you are in France, but Junipers don't like to be worked in hot/warm weather. It would be better if you could wait until early spring. Here on the Space Coast I would do it in Jan.

Billy M. Rhodes

Member






Billy M. Rhodes

Member





Hi, thanks for the tip (great tips btw), i wonder if i could use something like a bread knife to sub in for the chinese tool? and I live in Fresno, Cali. not France so its really nice and cool in the mid fall, so i've had great success repotting Juniper in around October. Thank you very much.
On pots like this I leave them to dry a bit, then just use a thin paring knife with a slightly serrated edge. The one I actually use is from the worlds sharpest knife range. It is very thin and pliable and I loose the minimum of roots when removing the tree from the pot.

Mike

Mike Jones

Member






---
Permissions in this forum:
You
cannot
reply to topics in this forum